Tawa Pulao
Tawa Pulao (Mumbai style) is made on a huge iron tawa. 'Tawa' in Hindi means a pan which is round (varies in diameter from 8 inches to a meter) and usually made of cast iron or aluminum. Tawa (depending on the size) is used to prepare all kinds of breads for example., chapati, paratha, dosa, and dishes like pav bhaji and tawa pulao to name a few.
Tawa pulao is the street food originating from Mumbai, India. Cooked rice with lots and lots of vegetables sautéed in butter and spices. This pulao is often served at most pav bhaji restaurants in Mumbai. Traditionally, this dish is cooked on the same tawa on which they cook pav bhaji. Using the same tawa while cooking the rice imbibes all the flavours of pav bhaji too.
My family is a huge fan of pav bhaji and tawa pulao, hence we have indulged in a big tawa for cooking pav bhaji and tawa pulao. You can make this dish in a pan at home and the taste and results will be same as made on the tawa. I would suggest just use a broad frying pan so that you can easily sauté the rice and vegetables without breaking the rice.
Tawa Pulao is usually served hot with masala papad. You also serve it with raita to cut down the heat from this rice.
Ingredients
Directions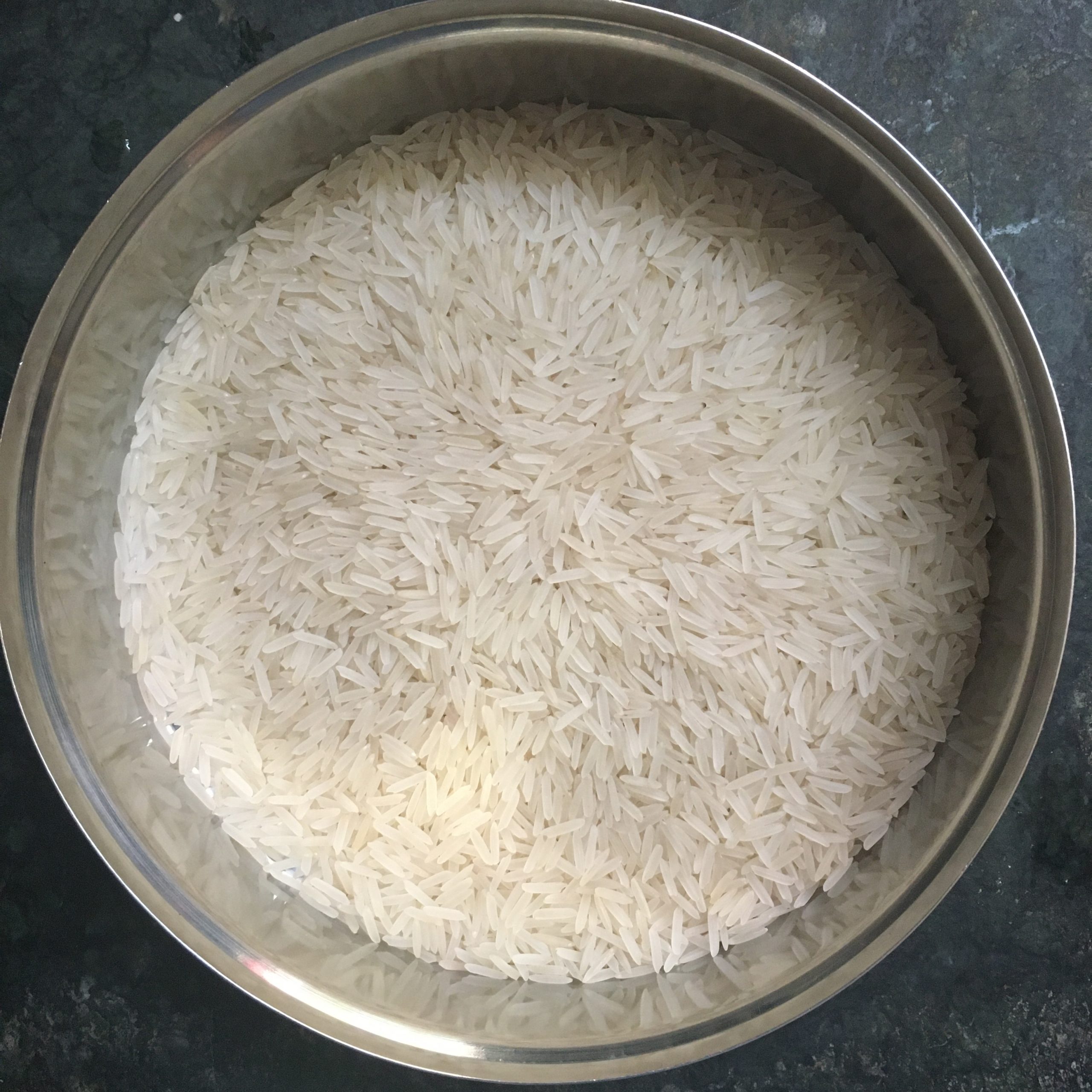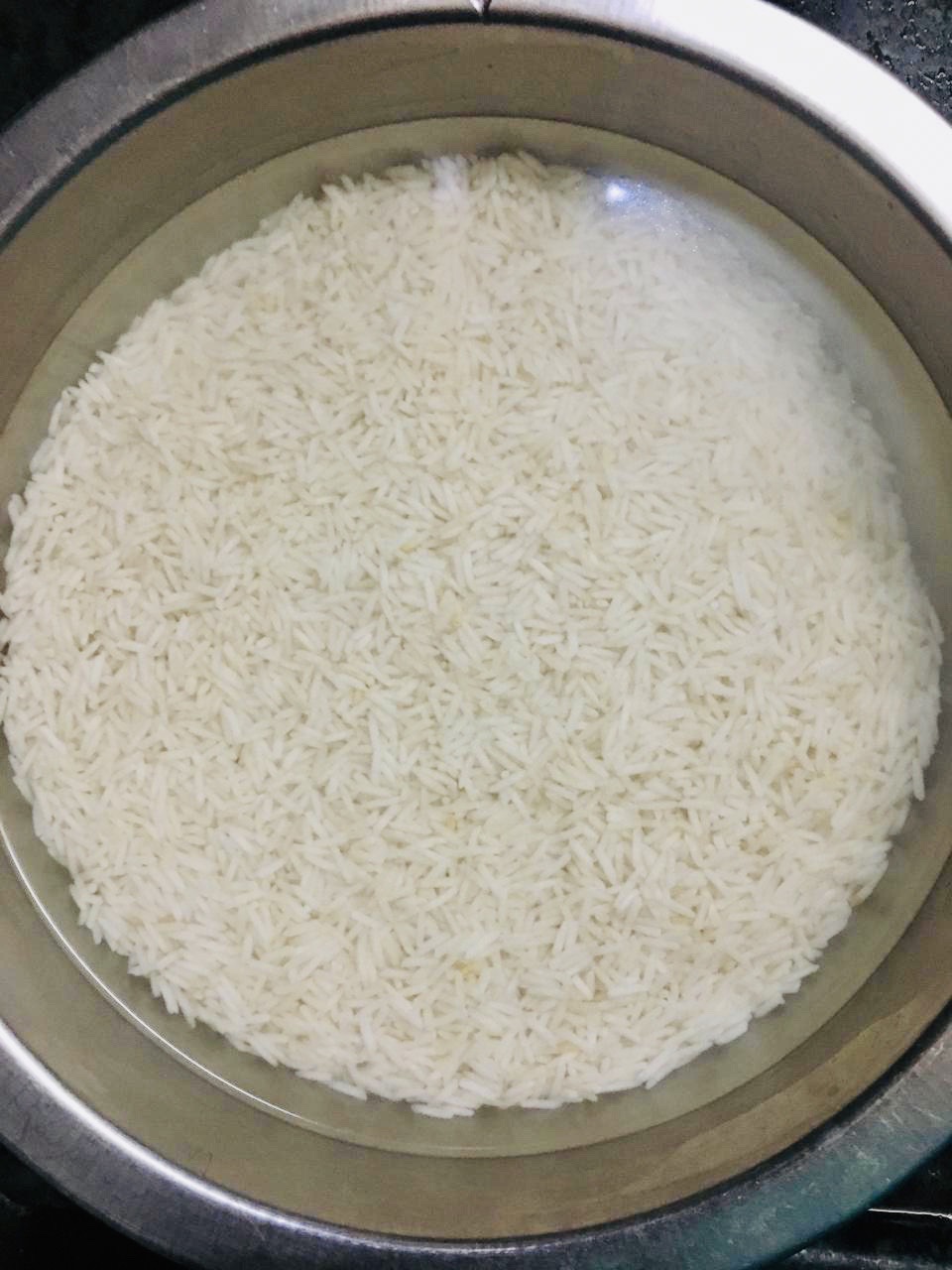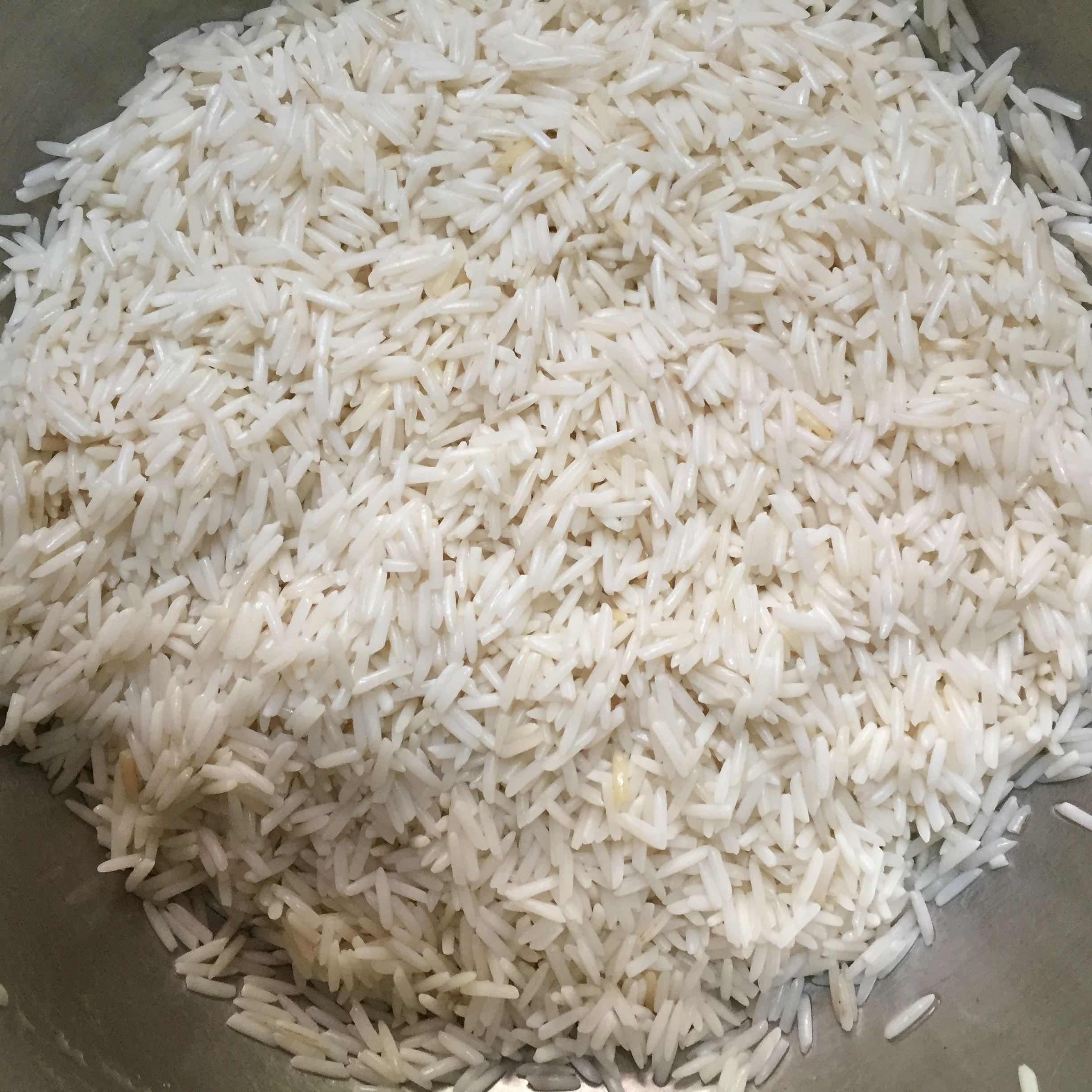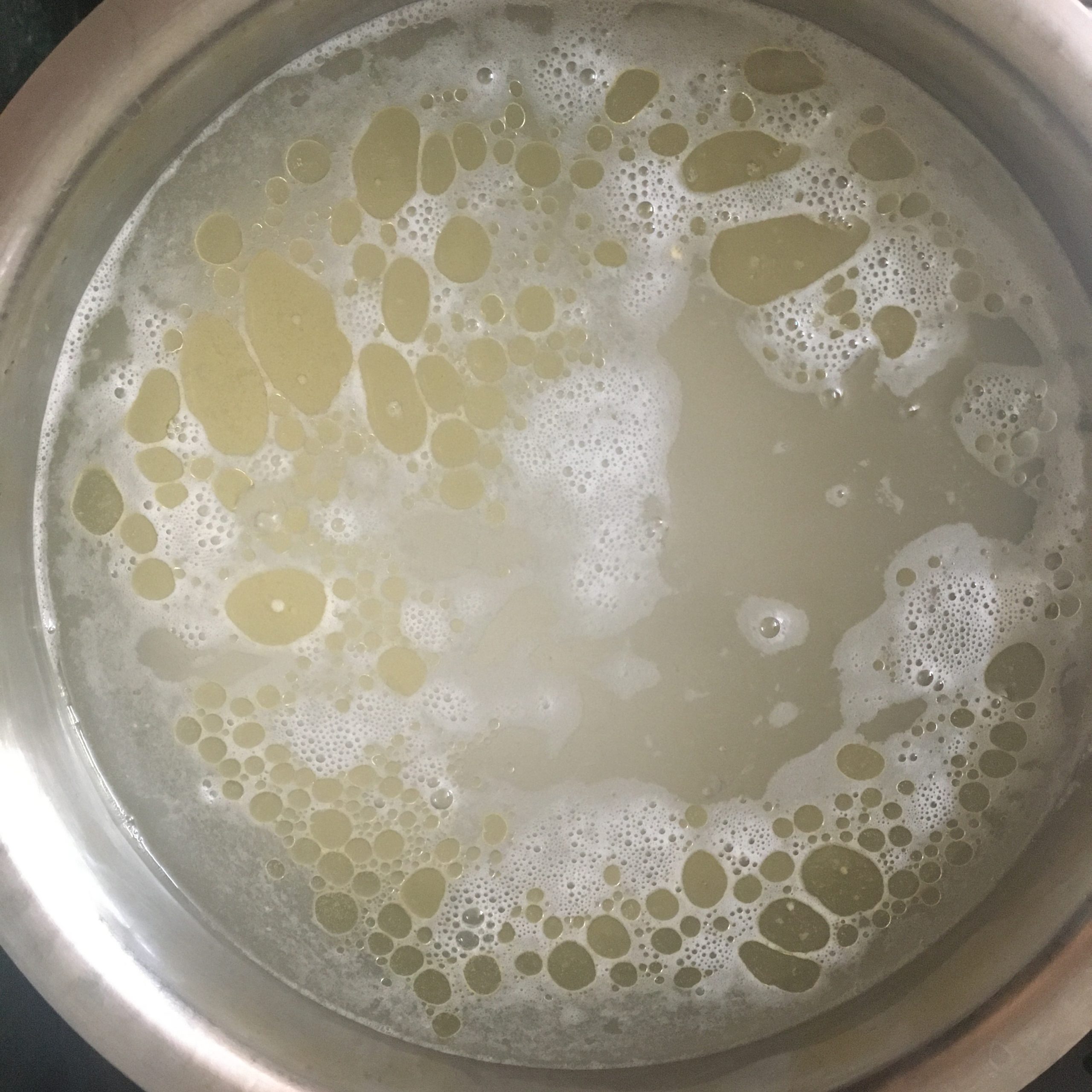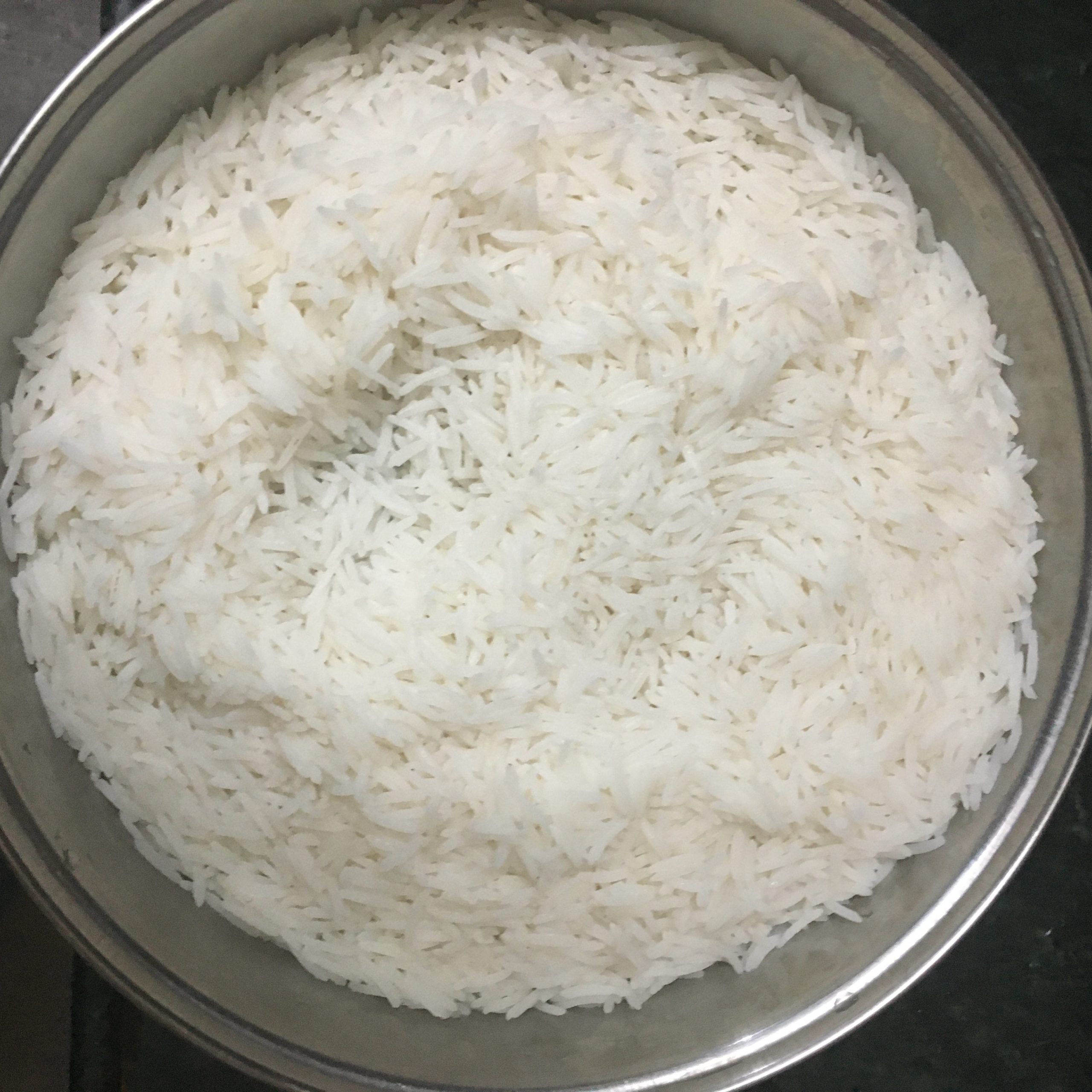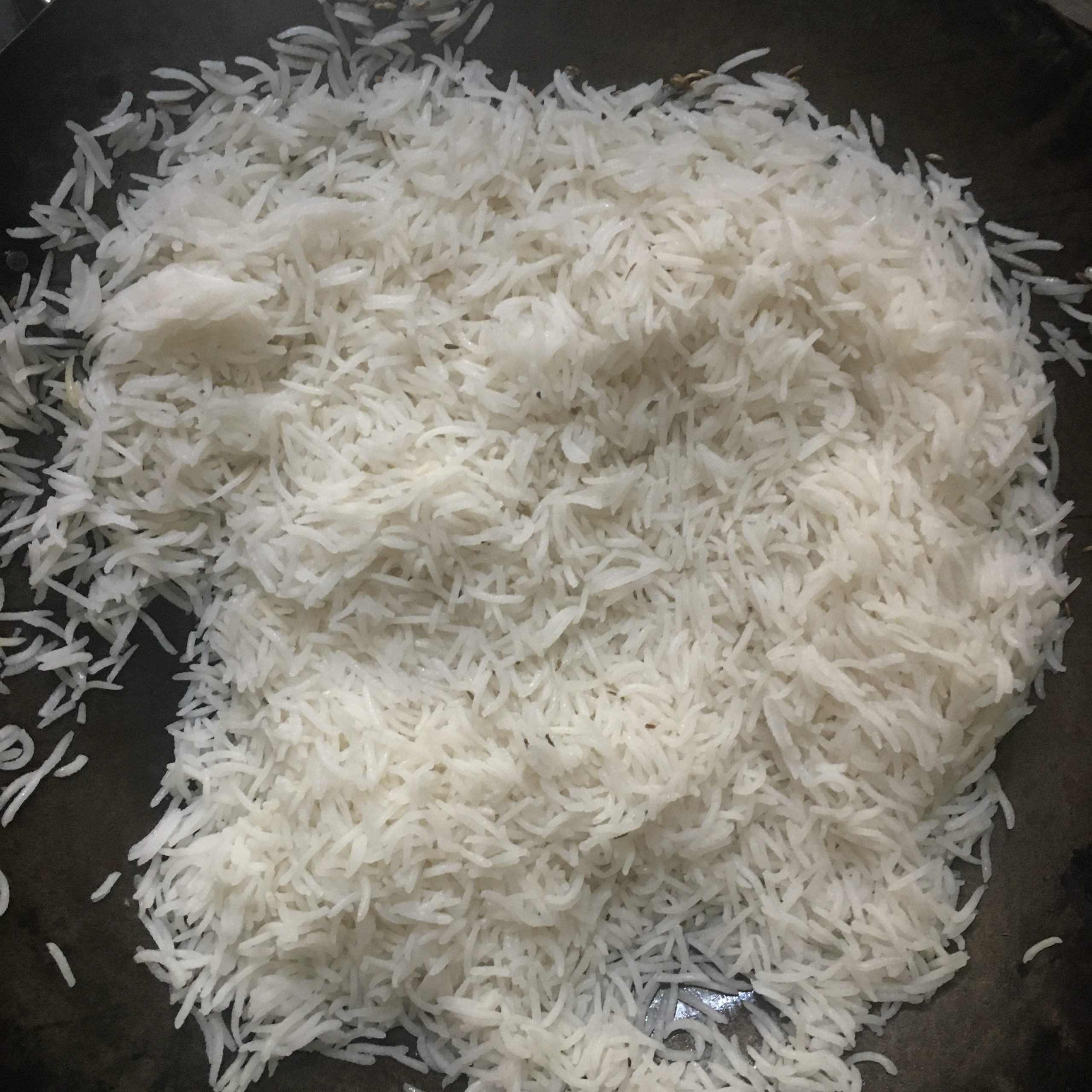 Wash the rice in running water at least 3 times. Soak the rice in double the amount of water for about an hour. In a pan boil 4-5 cups of water. Once the water is boiling add the soaked rice and 1 teaspoon of oil. Boil the rice on medium heat for around 6-7 minutes or until the rice is al dente. Drain the excess water and strain the rice. Leave the rice to cool down.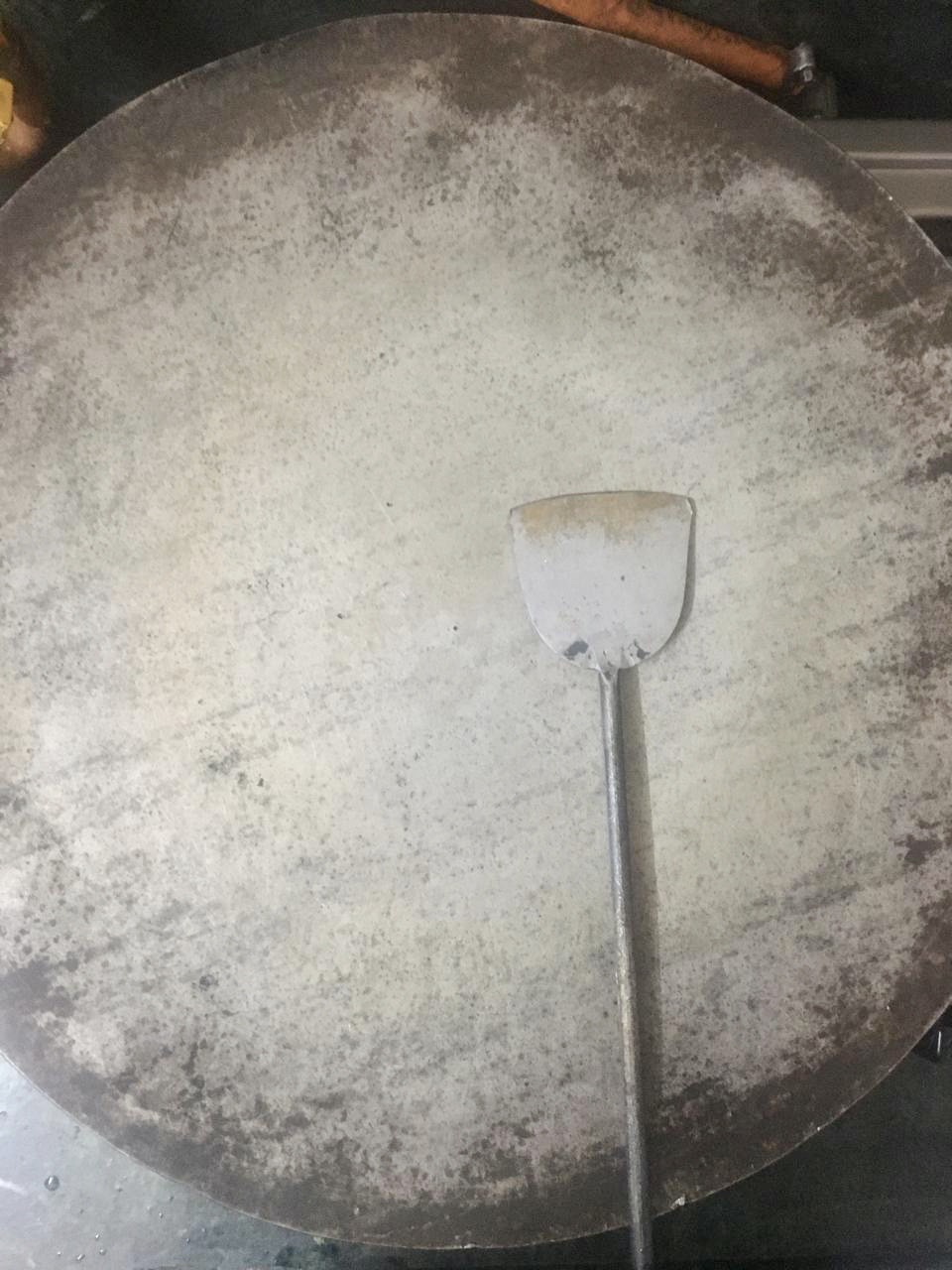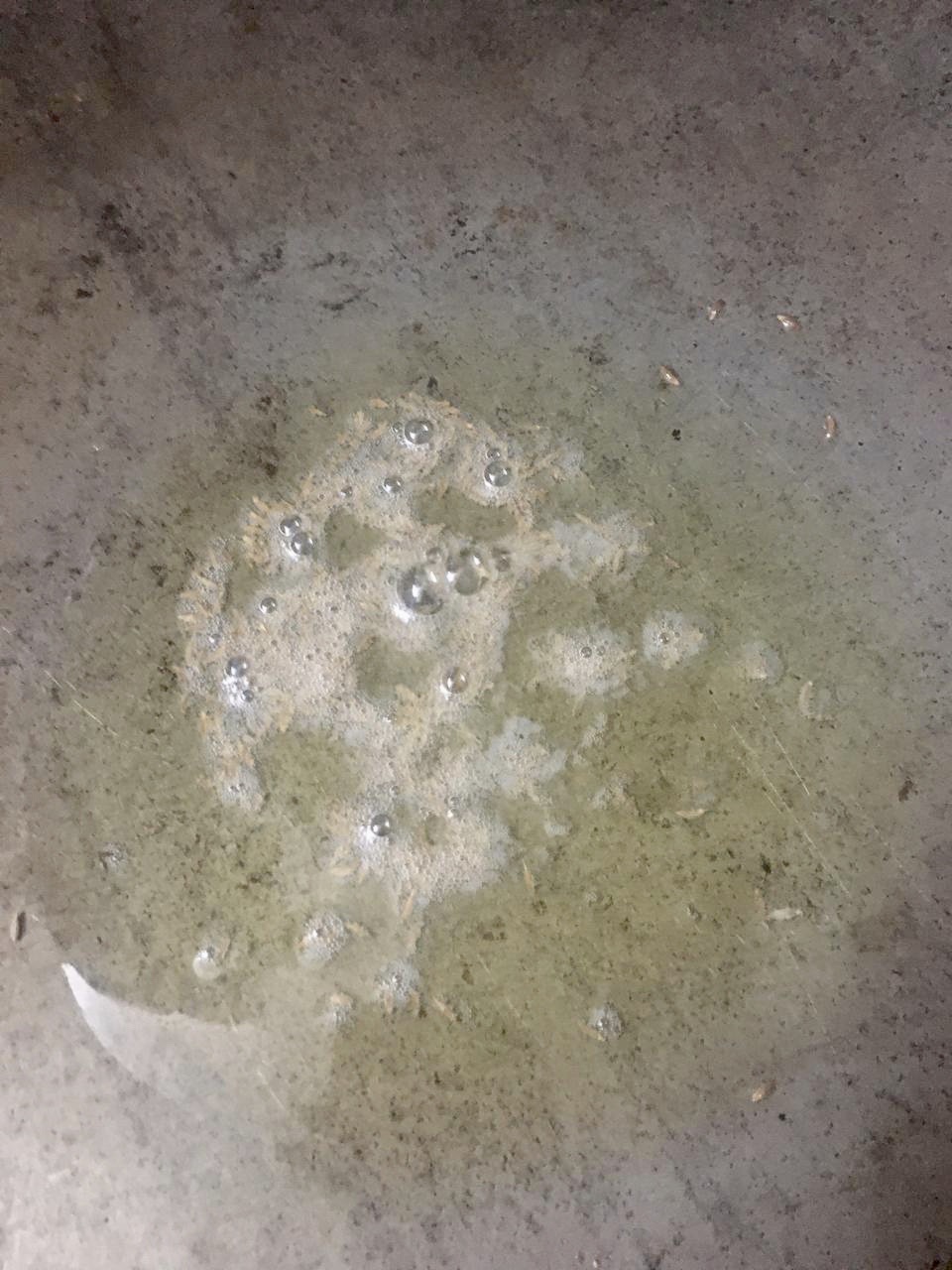 Heat oil in a tawa/pan and add cumin seeds. When the cumin seeds crackle, add the garlic paste and sauté for a minute.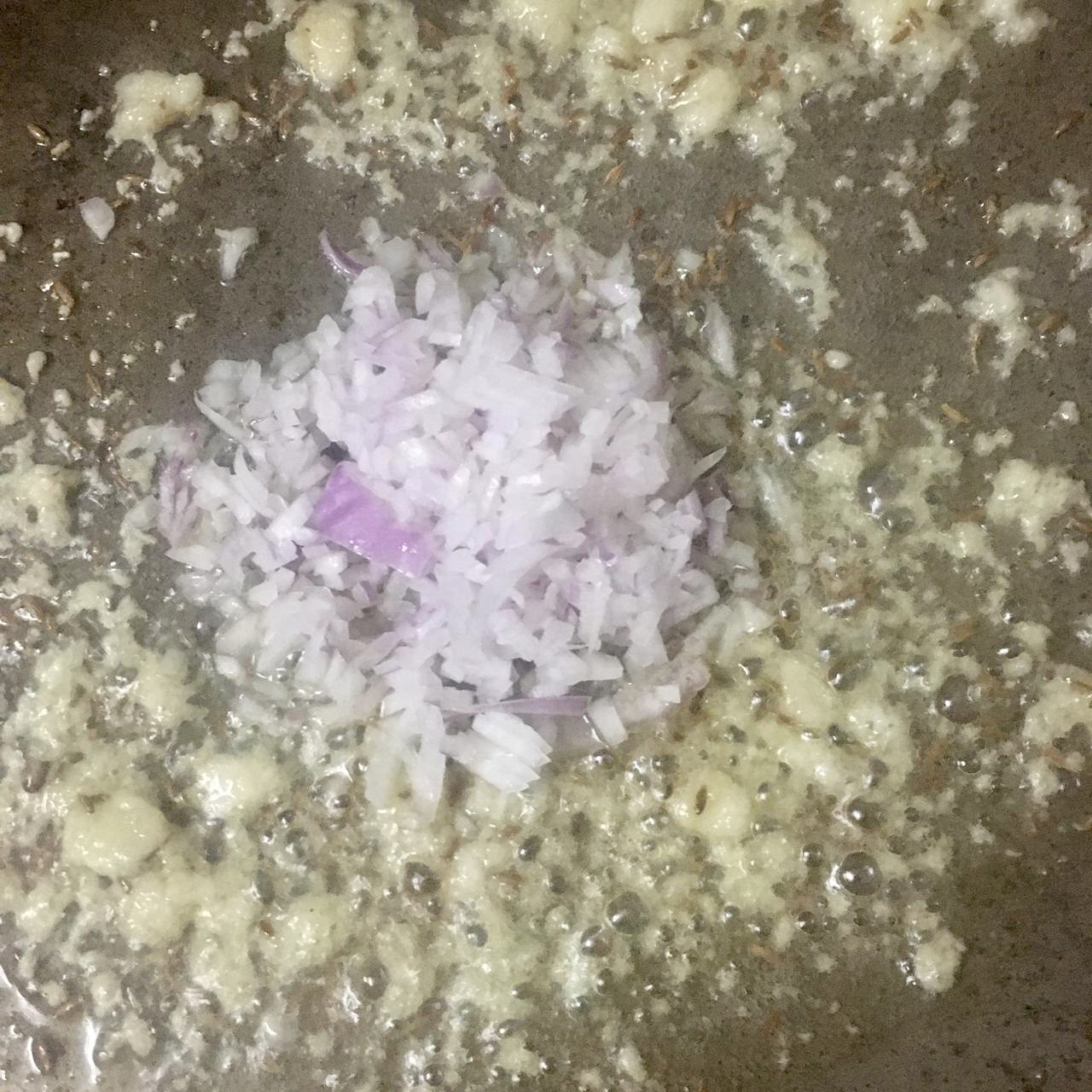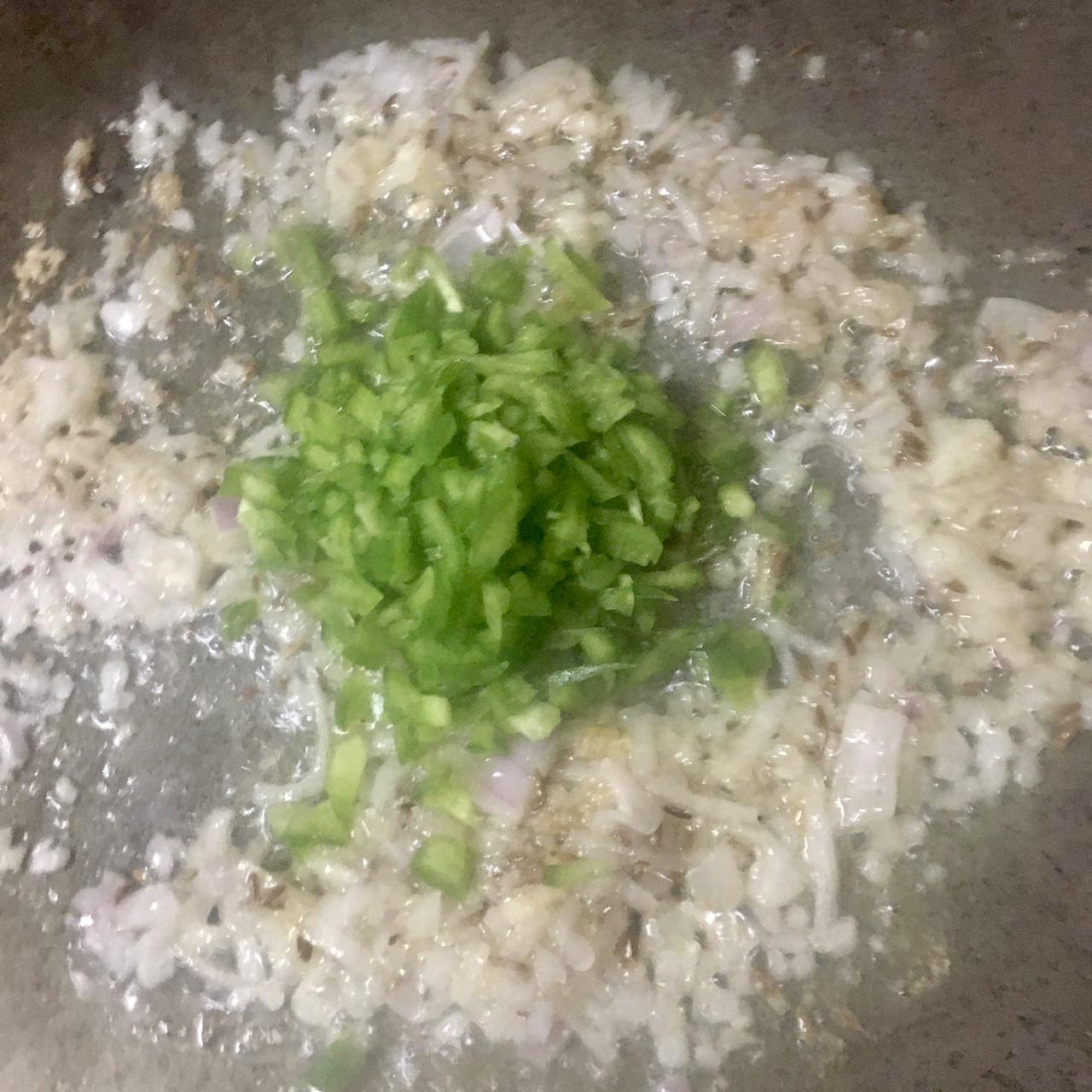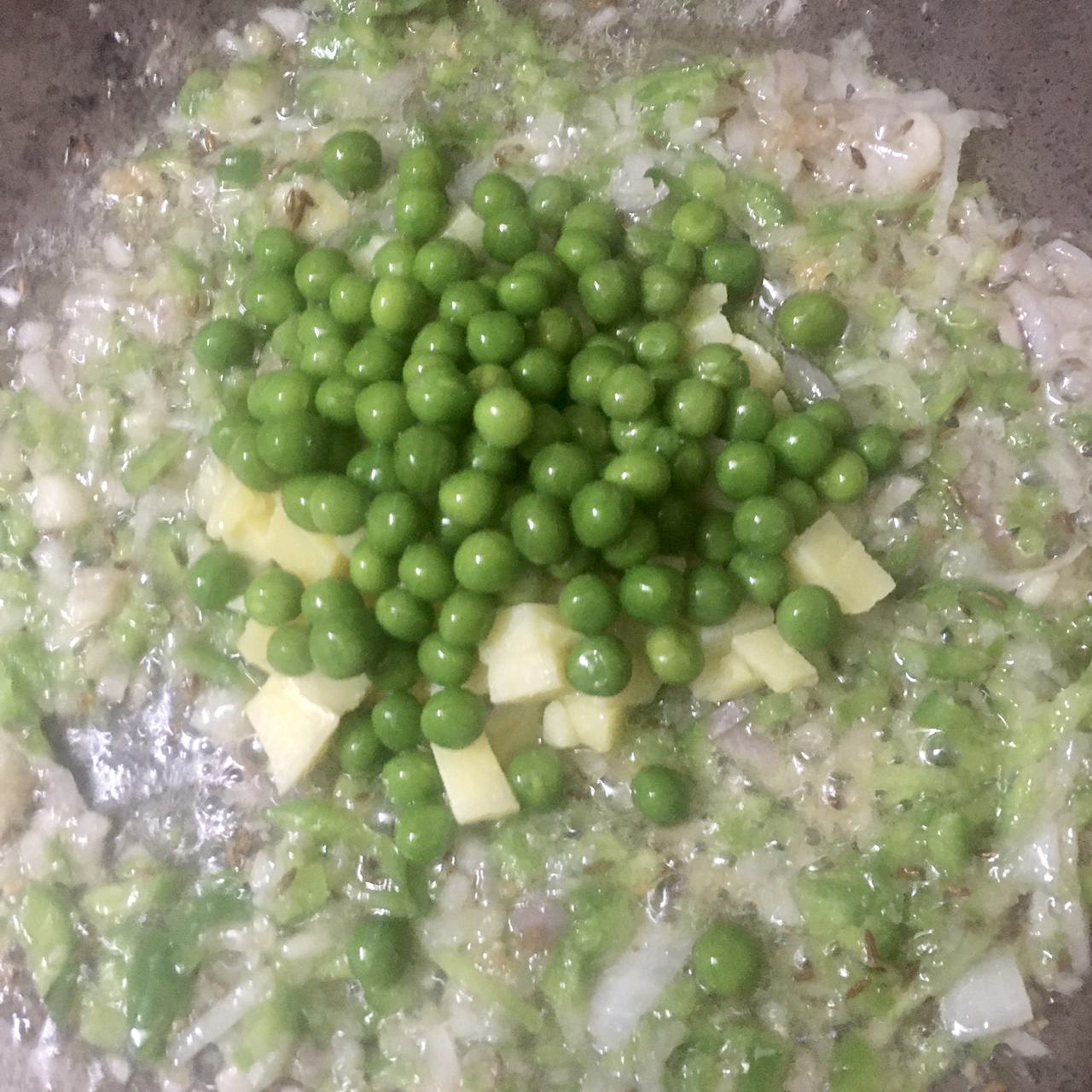 Next add onions and pepper and stir it well for a minute.
Now add potatoes and peas and mix it gently for 1-2 minutes.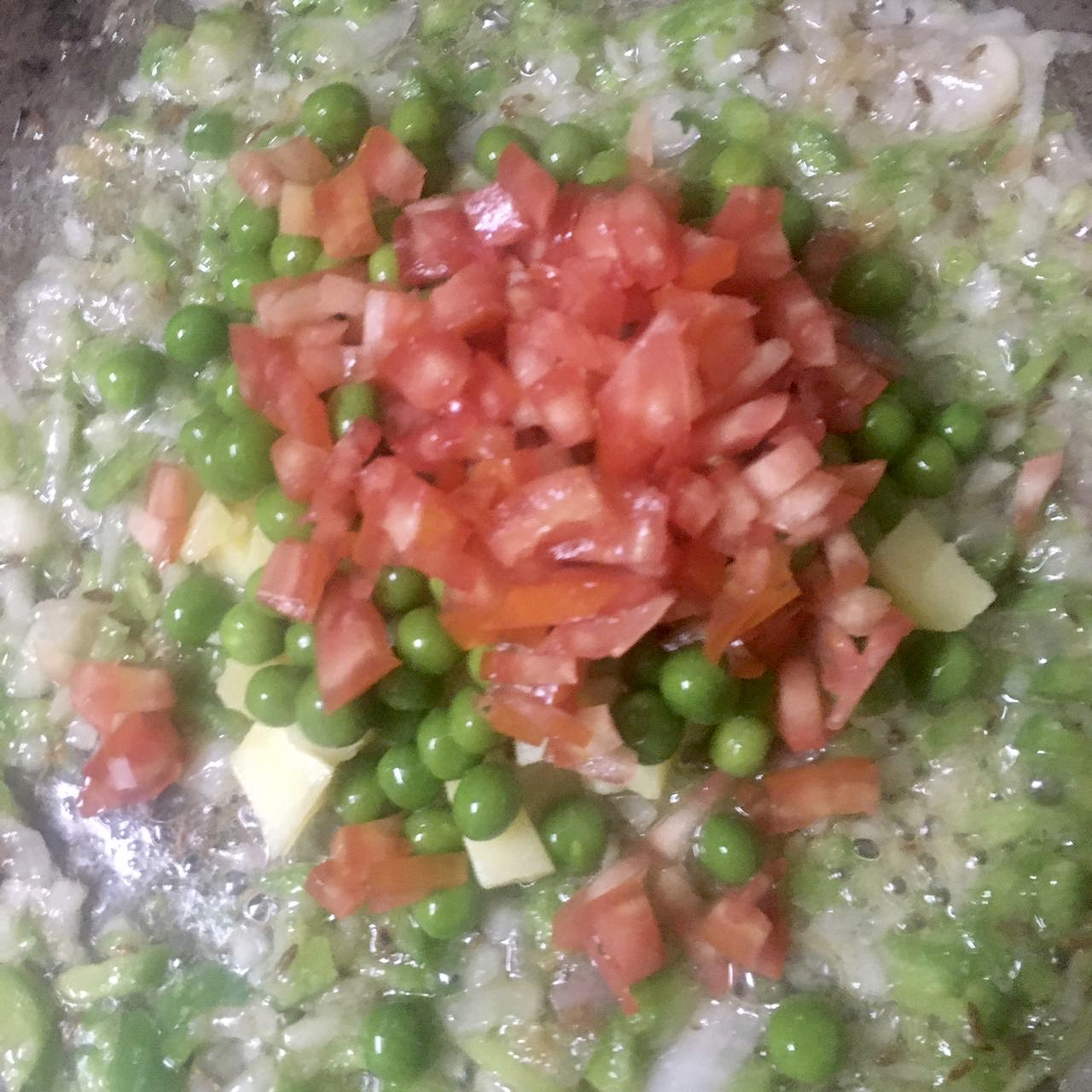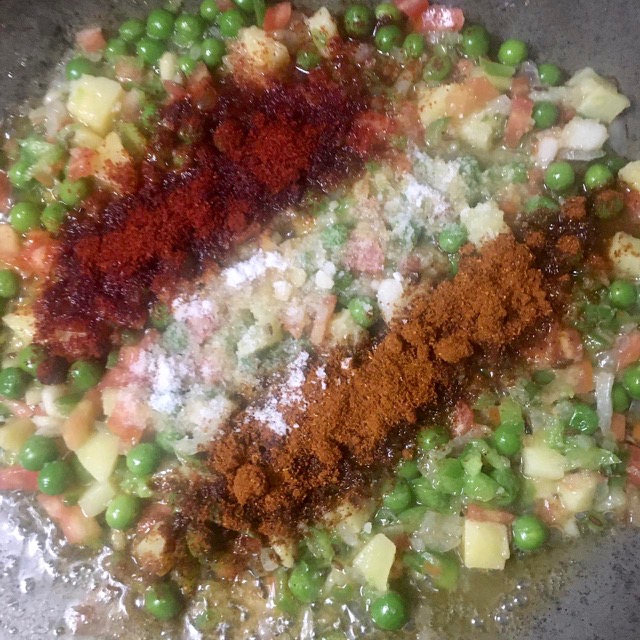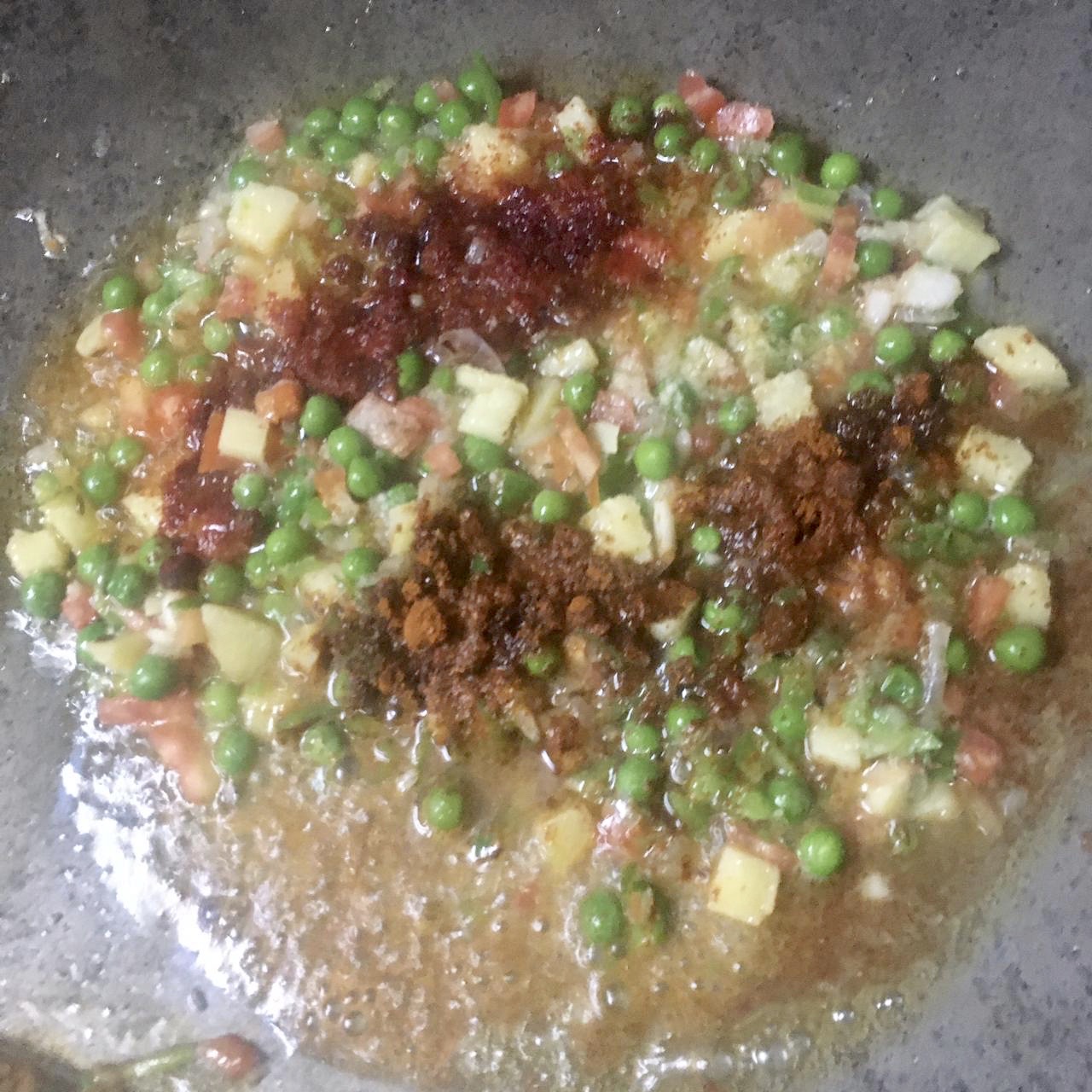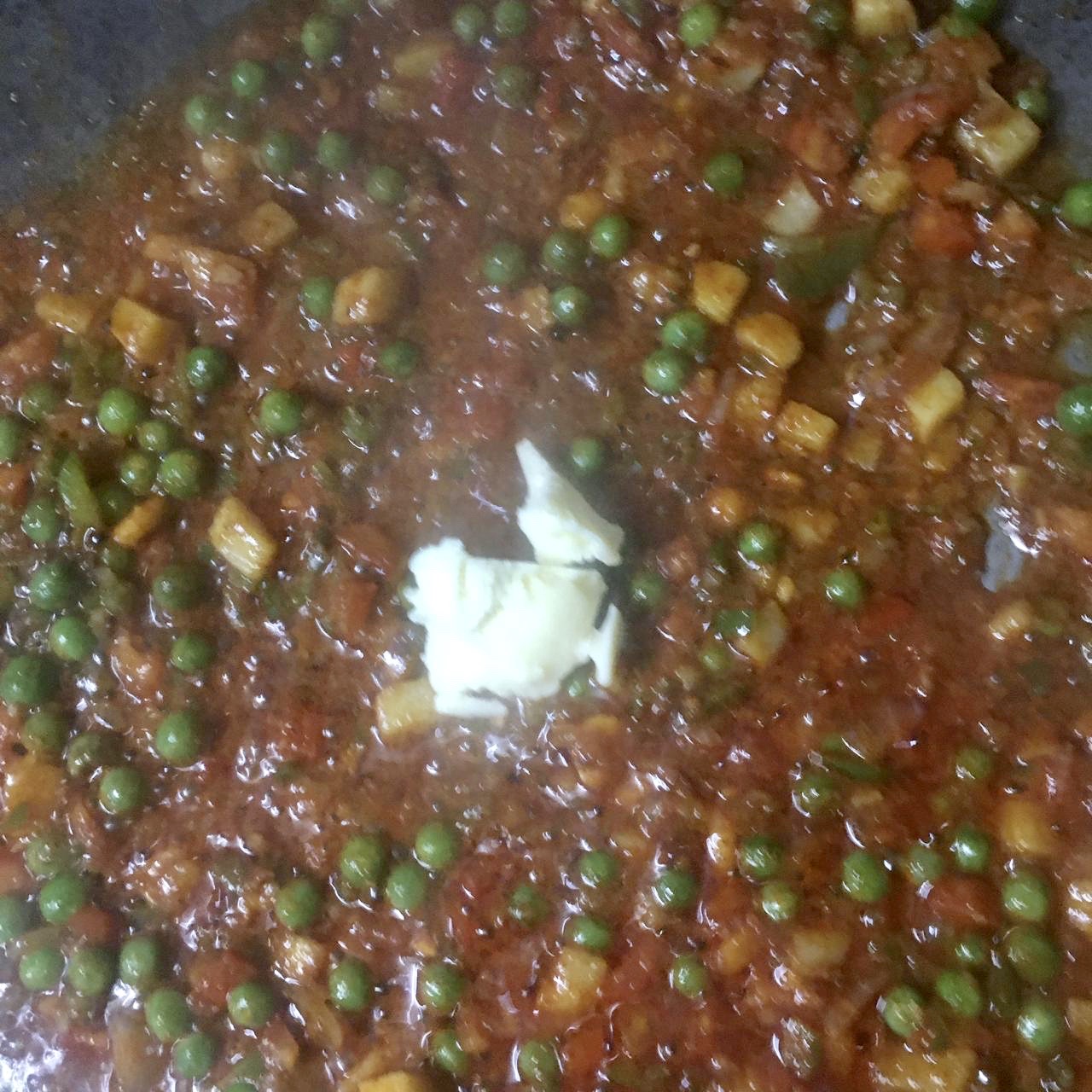 Add tomatoes and mix well.
Next add salt, red chilli powder, kashmiri red chilli powder, pav bhaji masala and juice of one  lime and mix it well. Finally add a teaspoon of butter.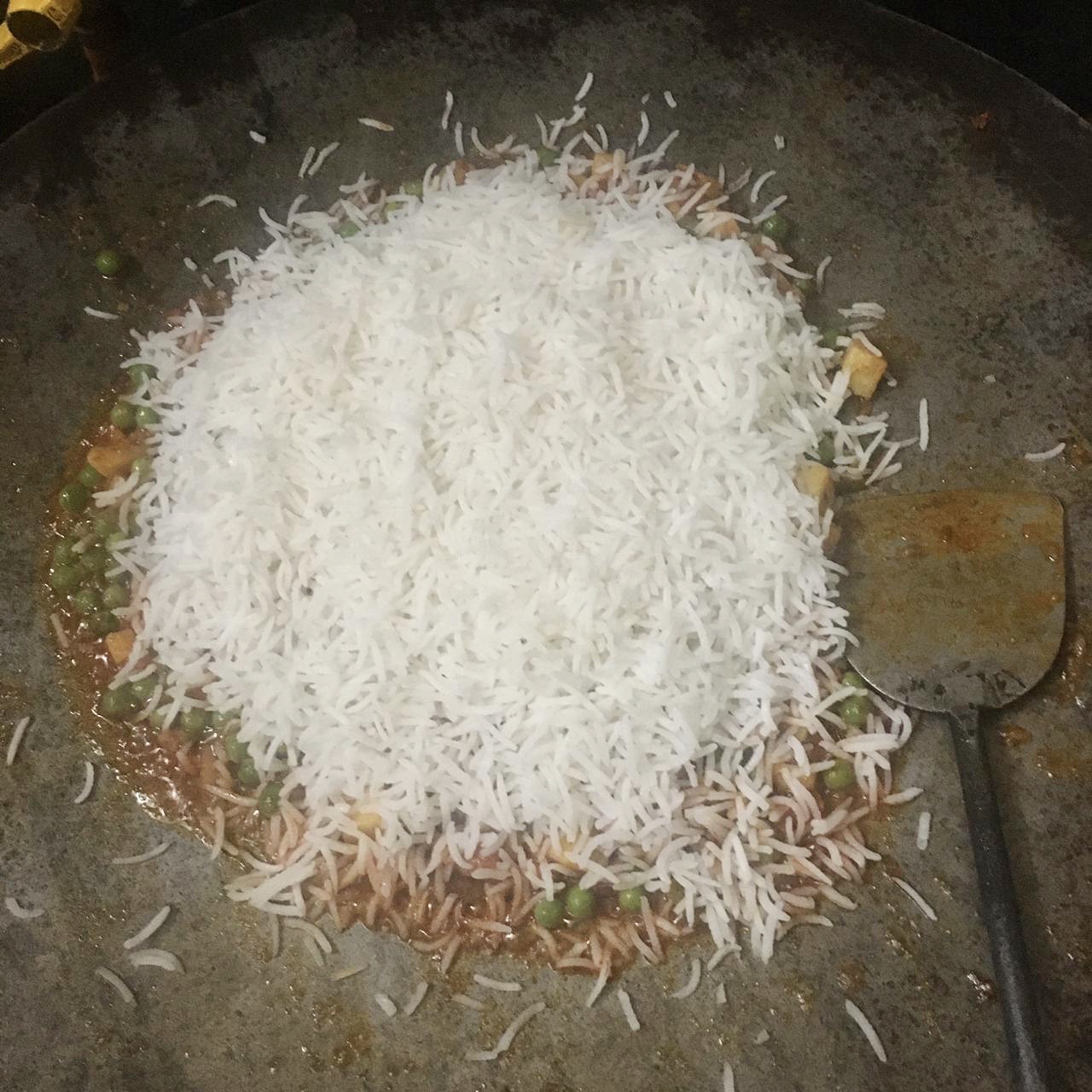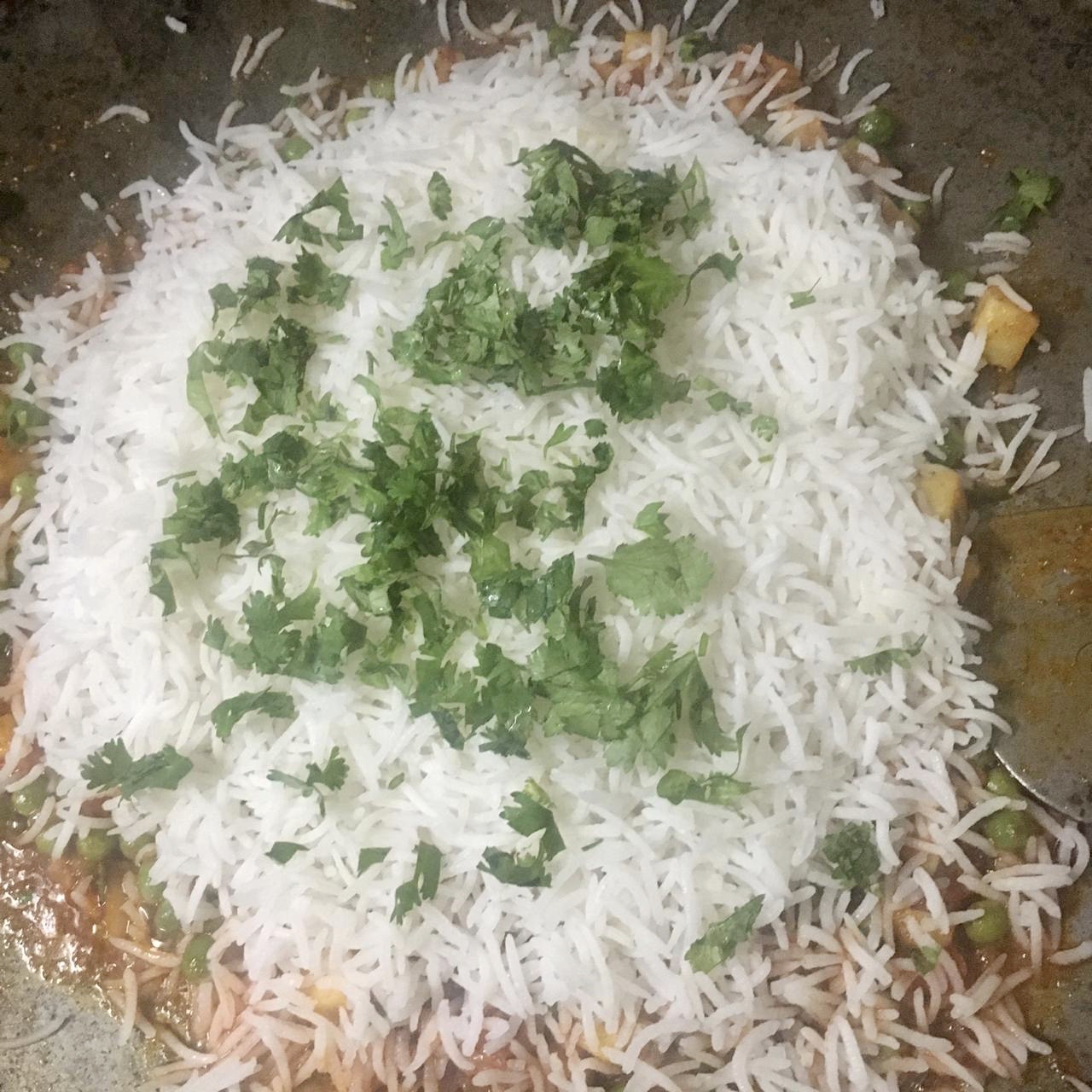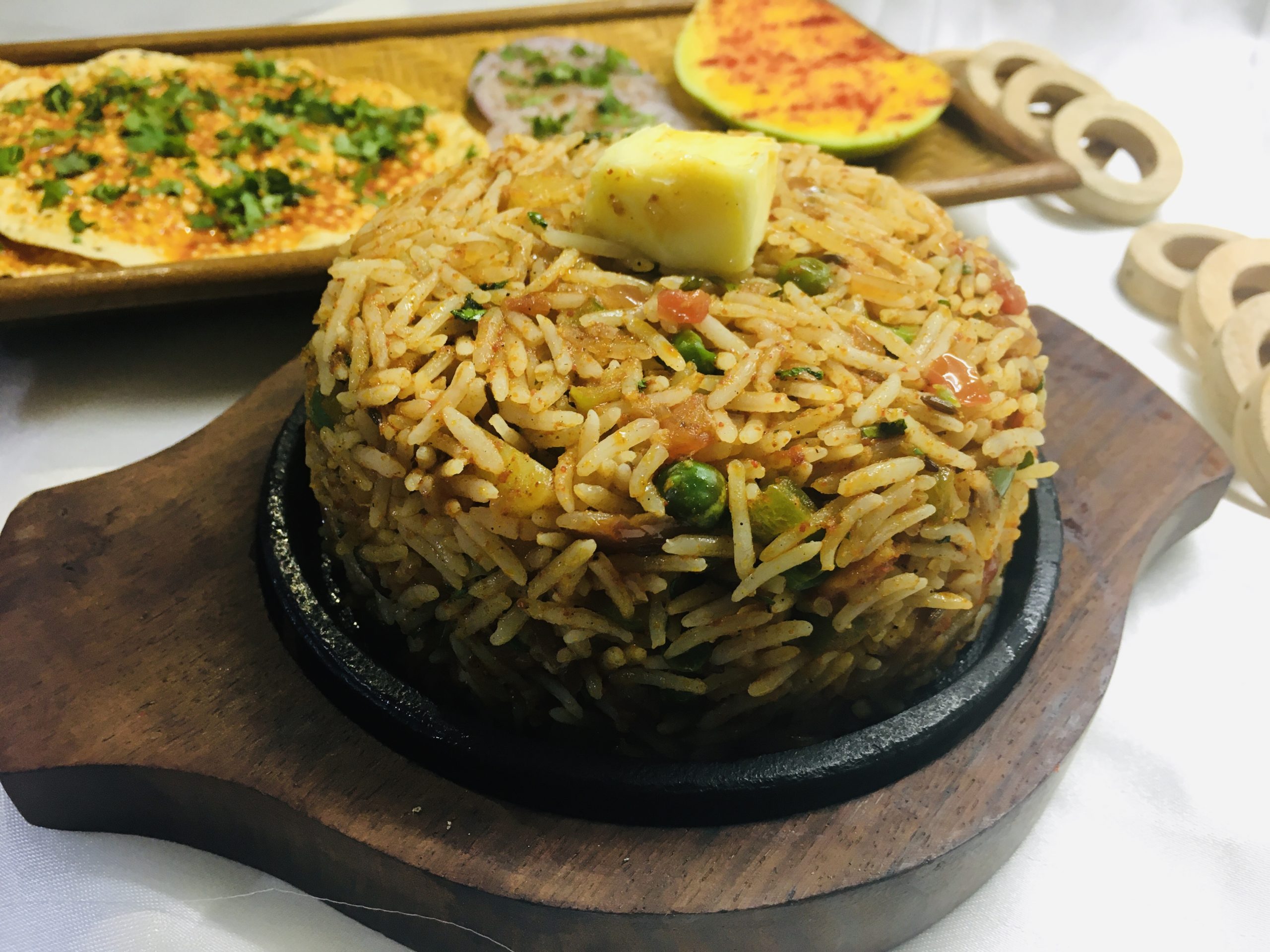 Add rice and chopped coriander and mix gently.
Serve the rice garnished with a dollop of butter.