Tadka Dal / Dal Tadka (Dhaba Style /Restaurant Style)
Dal Tadka is the most popular dal which is served in Indian restaurants.
Dal (lentils and pulses) is considered to be one of staple food of Indian cuisine and every region has a popular dish prepared with dal. Dal is rich in protein and hence for vegetarians often dal is one of the important protein source.
In my mind, Tadka Dal is synonymous to Highway Dal. Tadka Dal is very popular in Dhaba's (highway/motorway restaurants) and usually sold in all Dhaba's in the North of India. The magic in this dal is that it requires very simple ingredients and also the 'double' tadka given to the dal custom made according to your taste.
If you have never made any Indian dish before, I would suggest make this your first as you won't need too many ingredients, it taste just utterly delicious and you are in full control of the heat/spice level.
Like I mentioned before this is special dal which requires double 'tadka'. For the first 'tadka' onion, tomatoes, garlic, and ginger are sautéed along with spices. Then the boiled dal gets cooked with the spices. When the dal is cooked, then second tempering is added to dal. This second 'tadka' makes the dal aromatically classic and gives it a creamy richness.
This recipe can be made with any 2 types of dals. You can make it with any yellow dal (split lentils). I make the dal tadka sometimes with Arhar dal (split pigeon pea lentils) and Moong and sometimes with Arhar dal and Masoor dal (split pink lentils).
I would highly recommend using ghee (clarified butter) for this recipe as it adds an exceptional flavour to the whole dish. The luscious dal with double tadka can be paired beautifully with Jeera Rice and/or tandoori roti.
Ingredients
Directions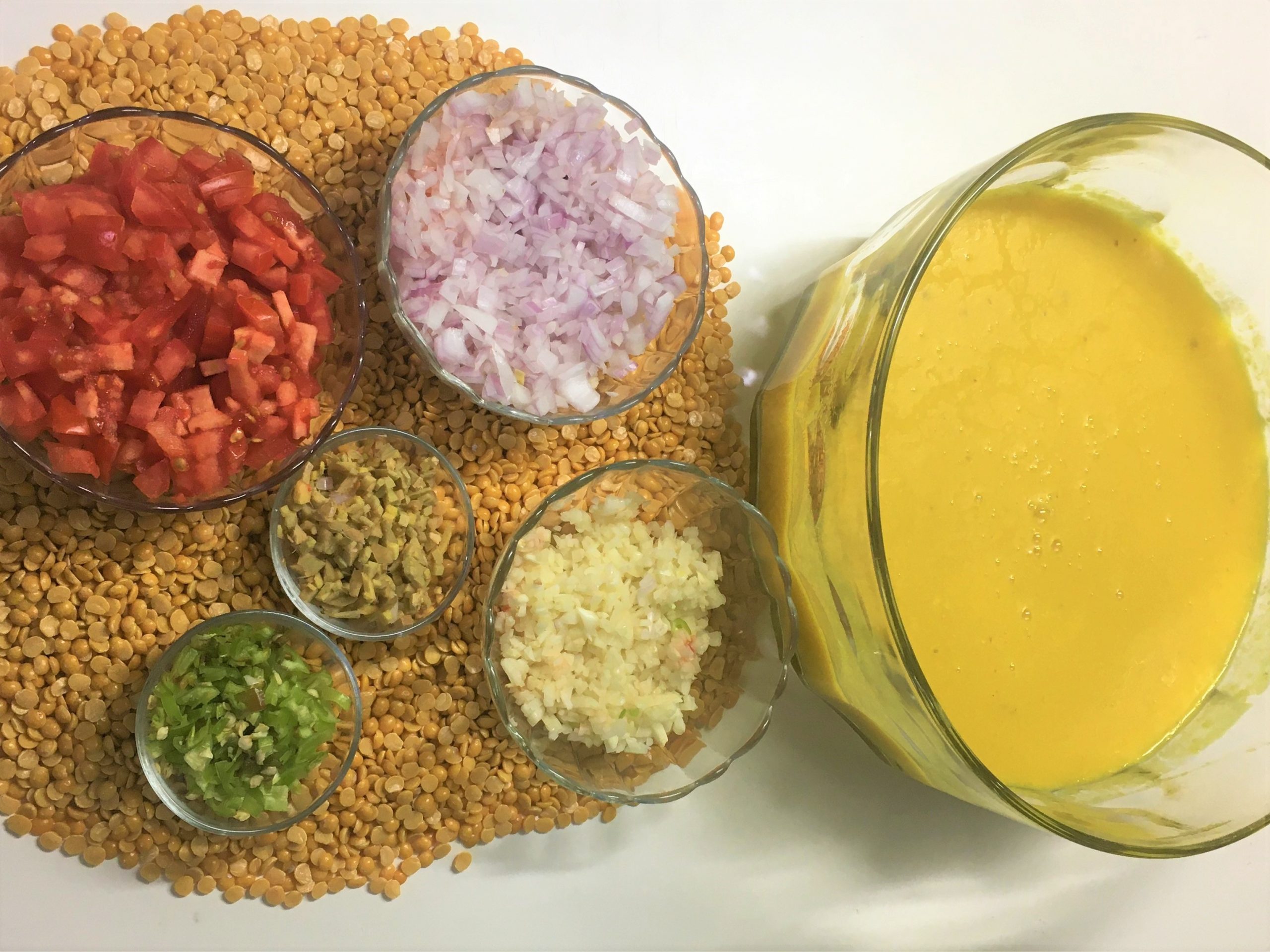 Wash and soak the dal for couple of hours and then pressure cook it with salt and turmeric. (around 3 whistles)
(If cooking in deep pot, add the salt and turmeric and cook covered in medium to low heat till the lentils are cooked. Skim off any scum that rises to the surface.)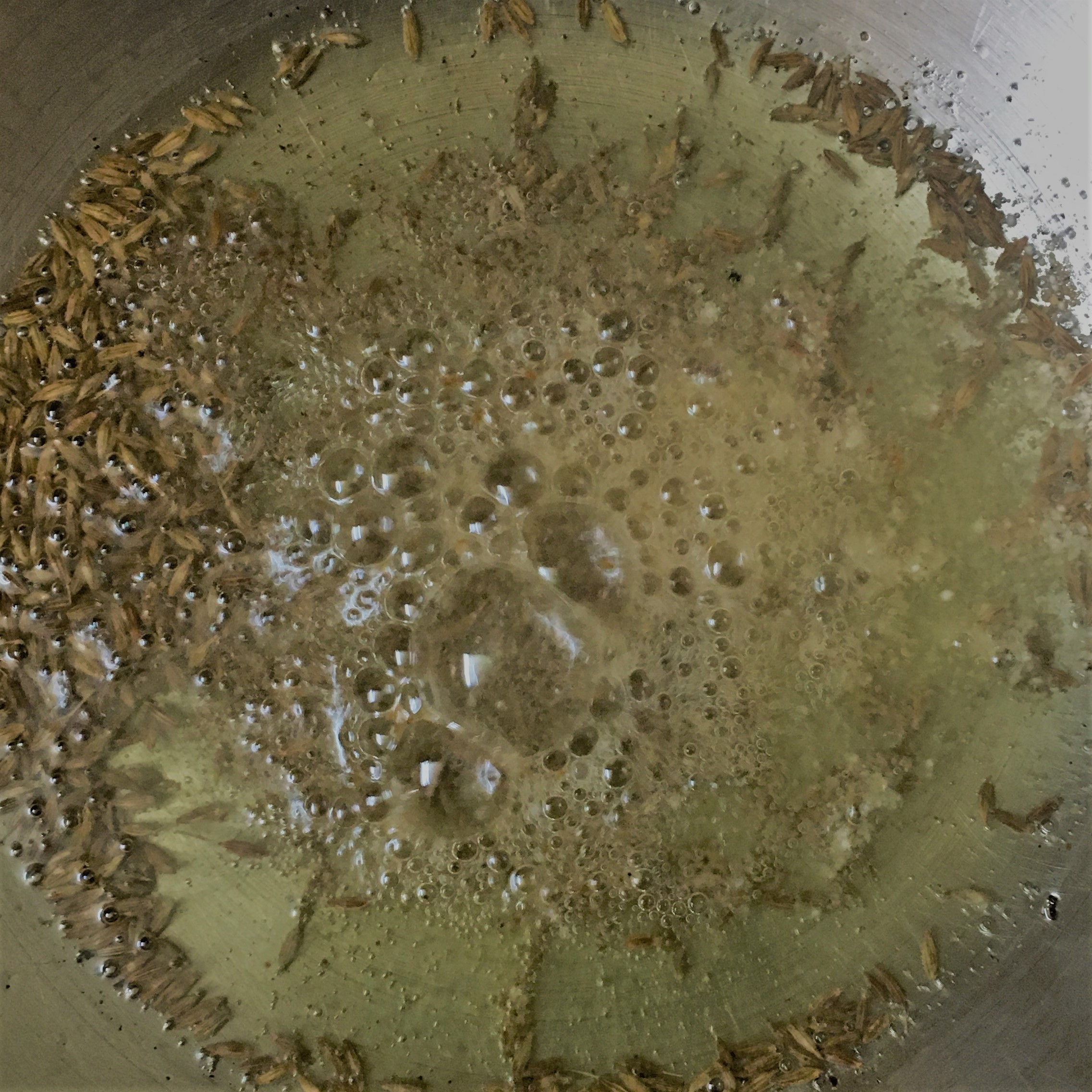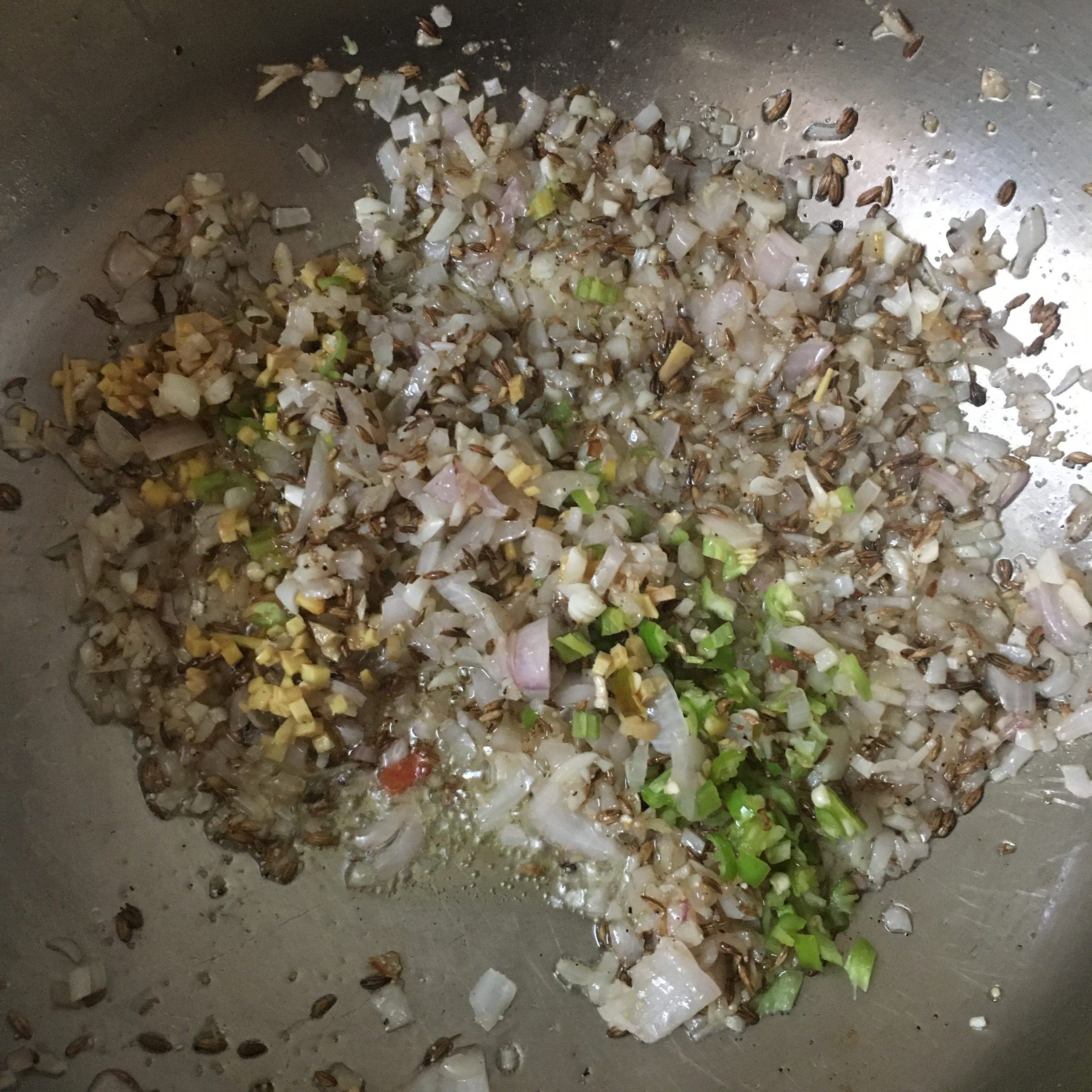 Heat ghee in a pan and add cumin seeds and asafoetida.
Add onion, ginger, chillies and garlic and sauté it for couple of minutes till onions turns golden brown.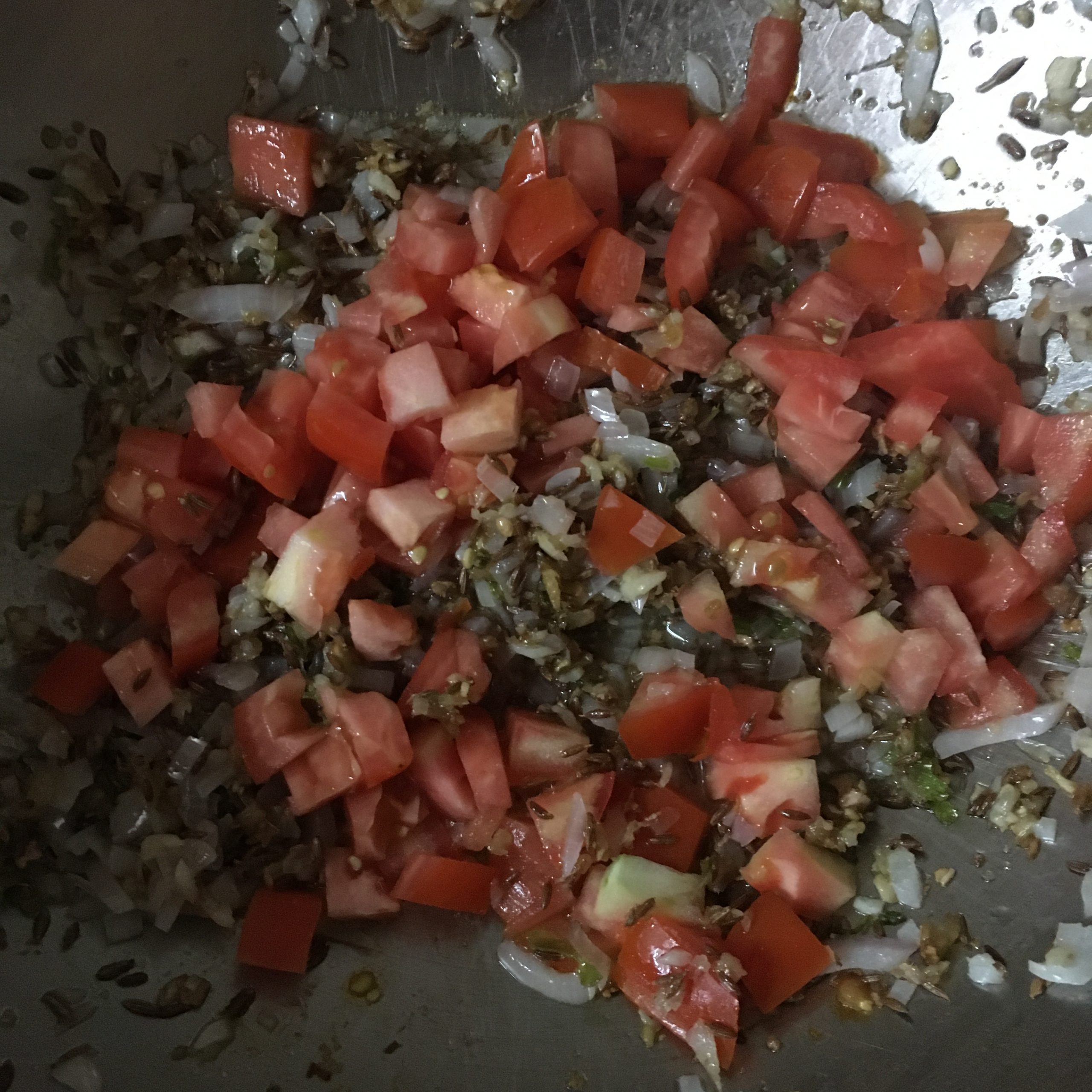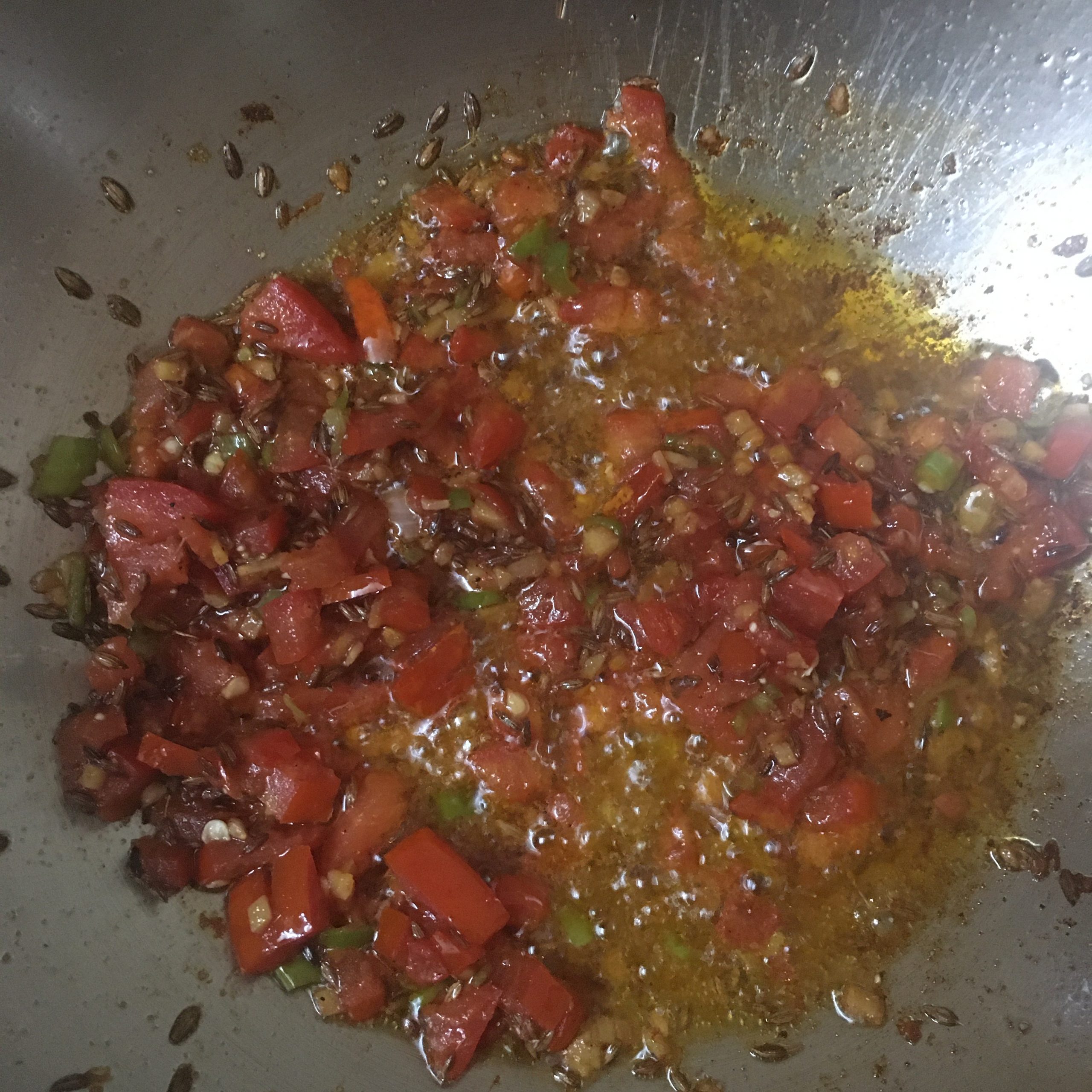 Add tomatoes and sauté for 3-4 minutes till the tomatoes are soft on medium heat.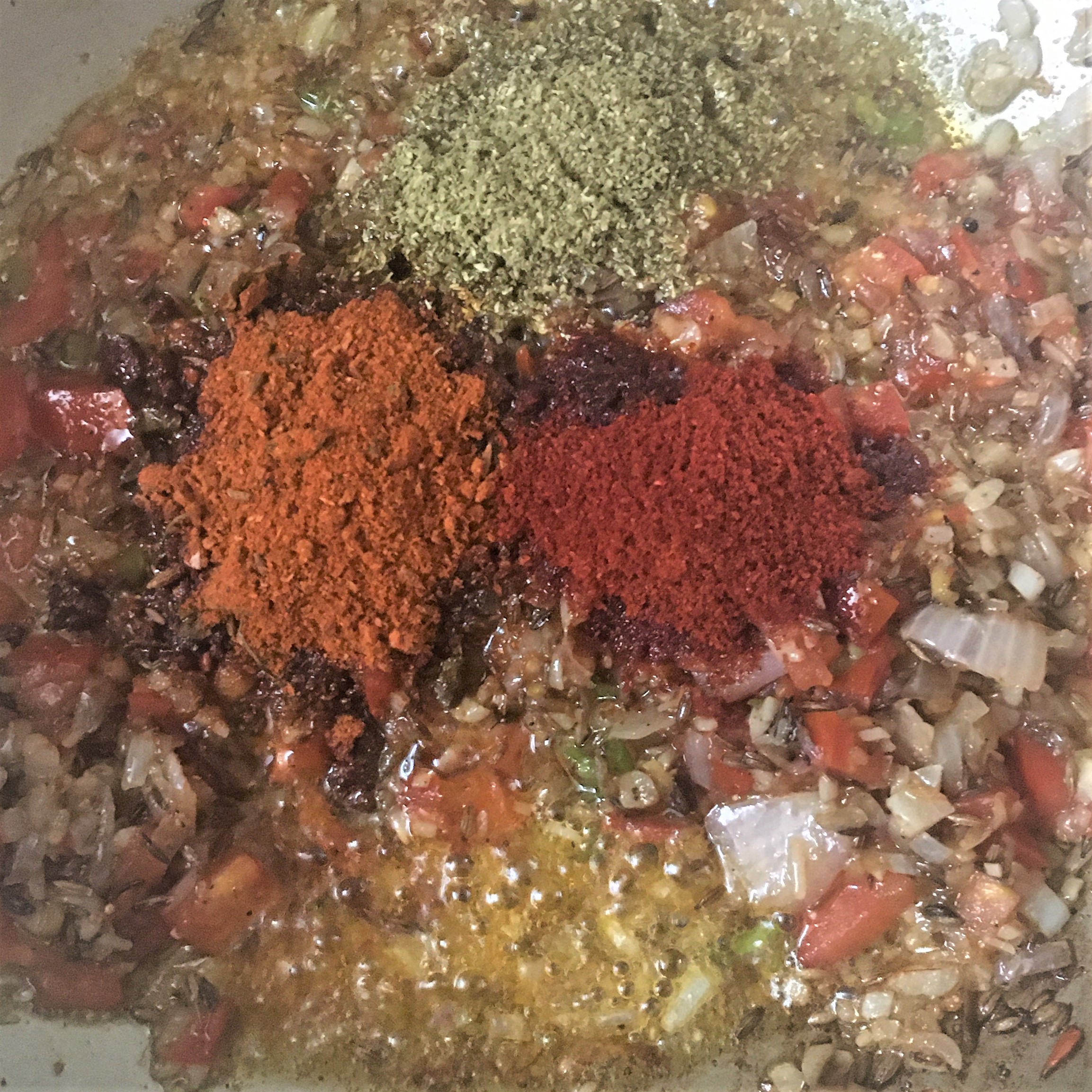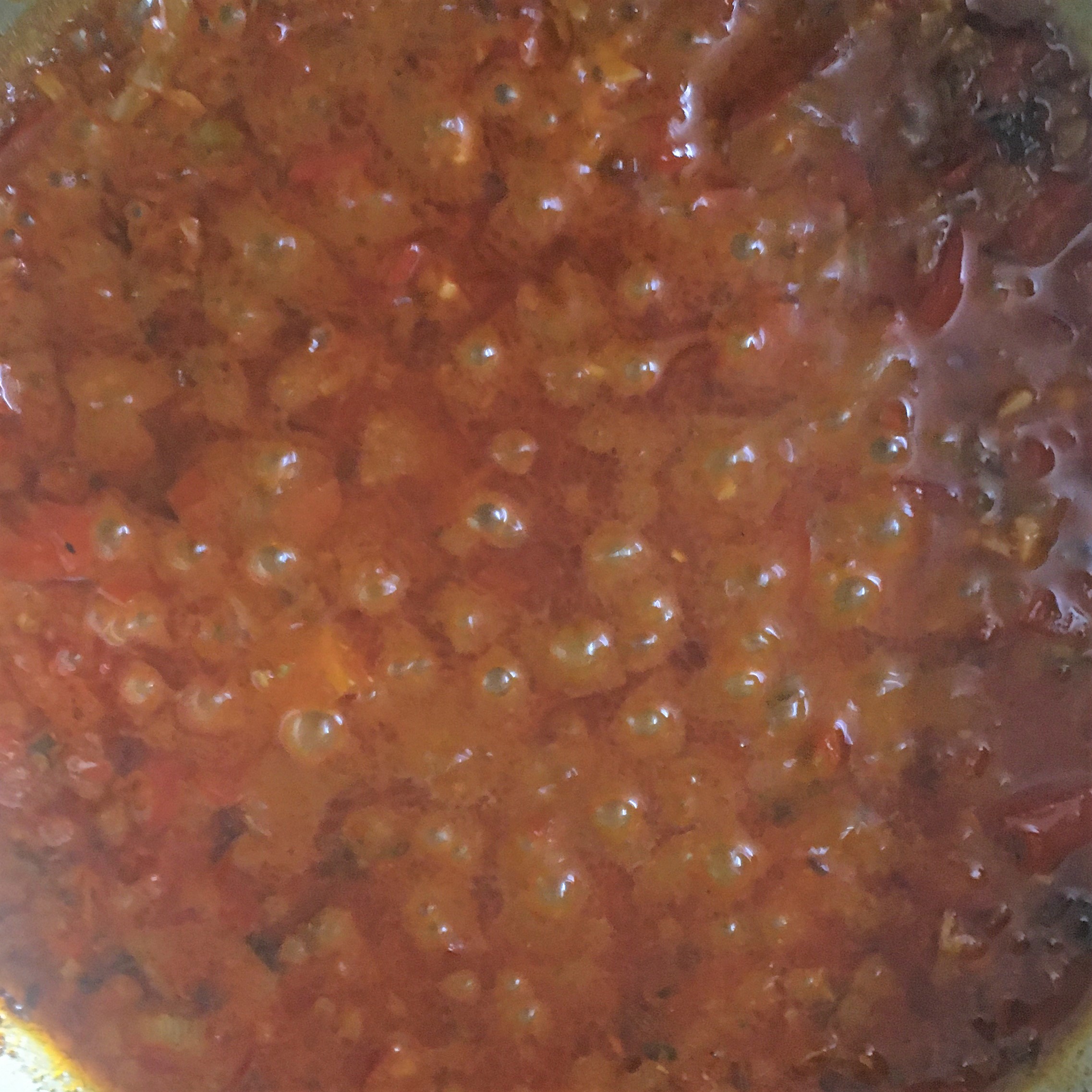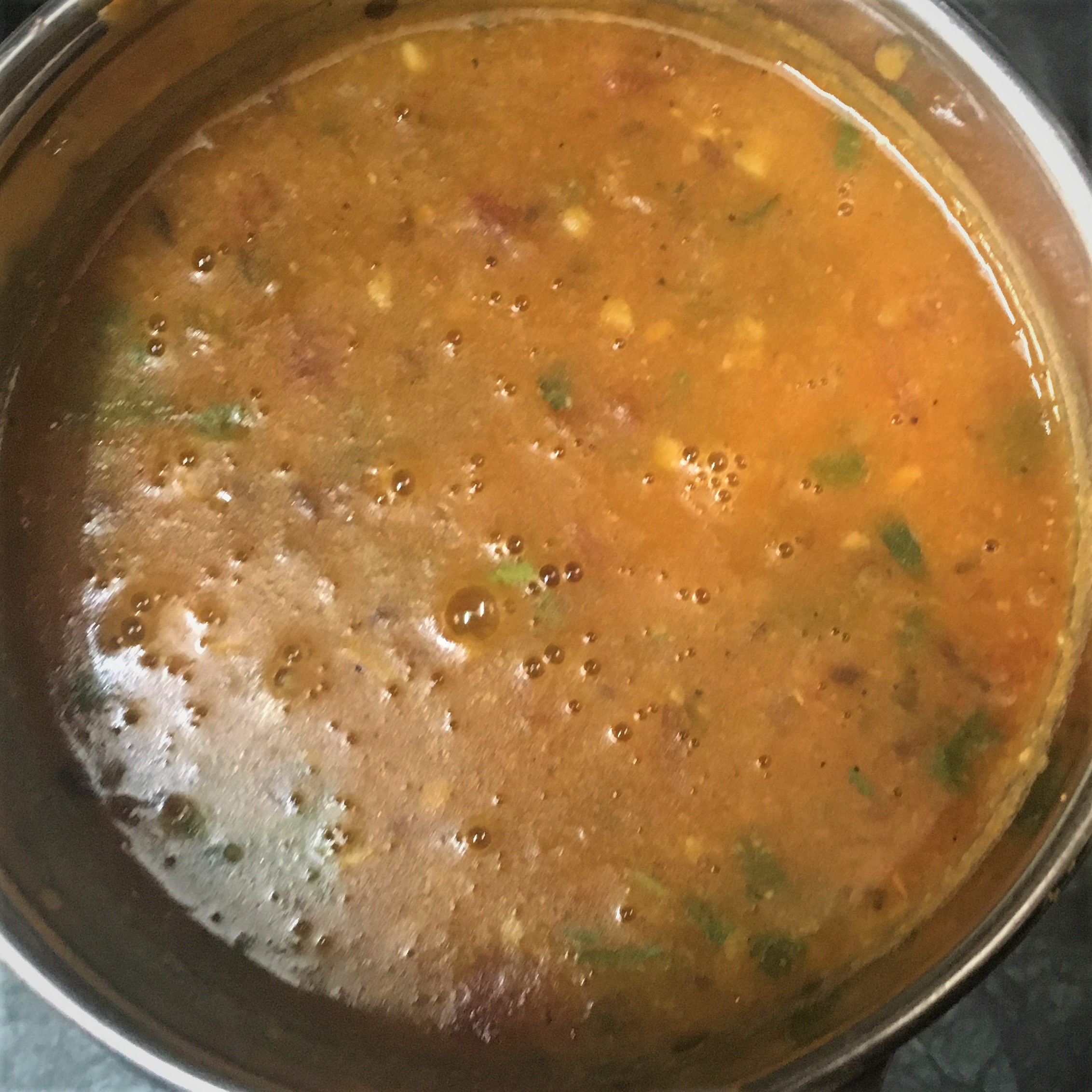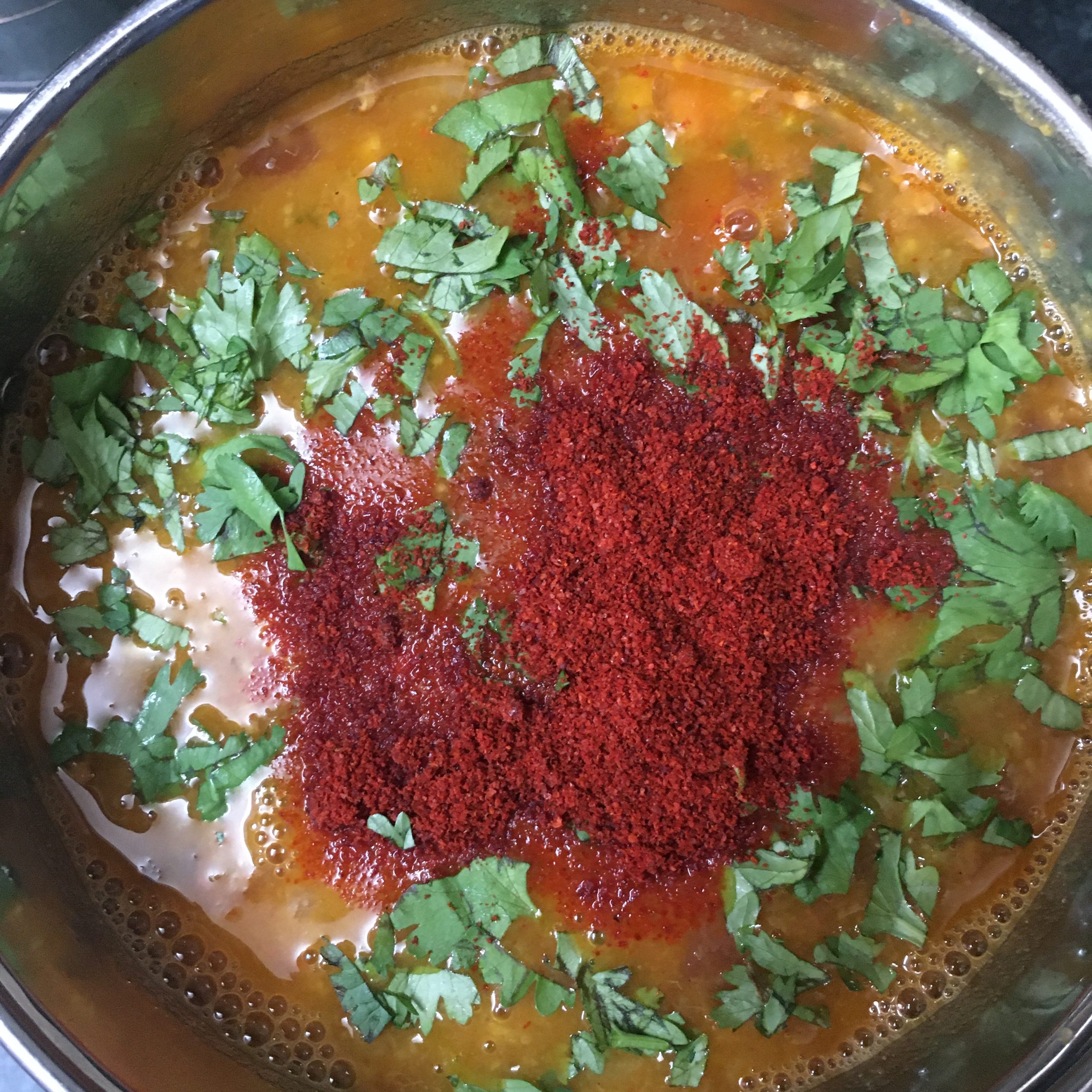 Once the tomatoes have softened add coriander powder, red chilli powder and dal tadka masala. Add ¼ C water and cook it for couple of minutes till the water starts boiling.
Add the boiled dal and chopped coriander to the onion tomato base and Mix well.Adjust the consistency of the dal at this stage.
Empty the dal in a serving bowl and sprinkle the 1 teaspoon red chilli powder (from second tempering on the dal)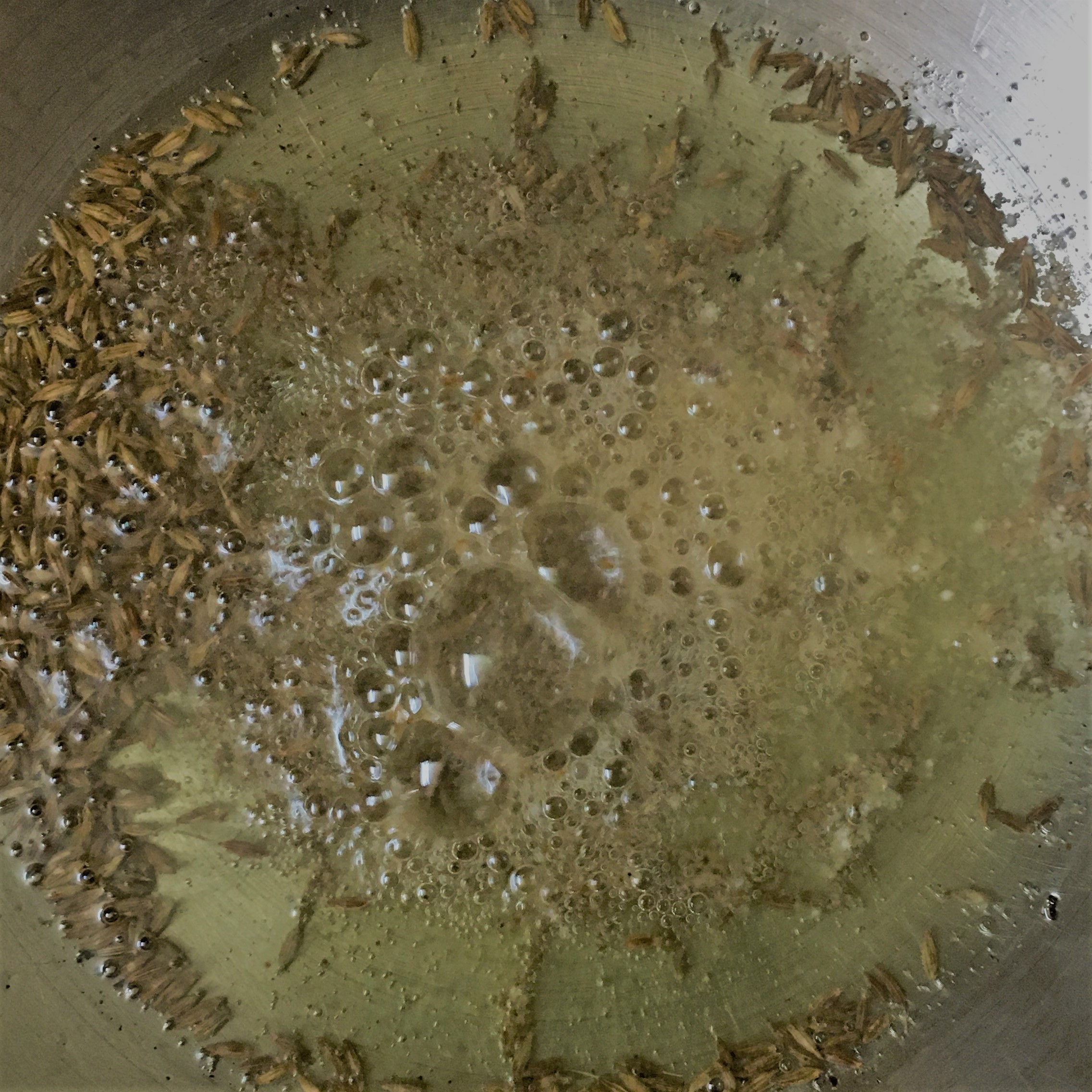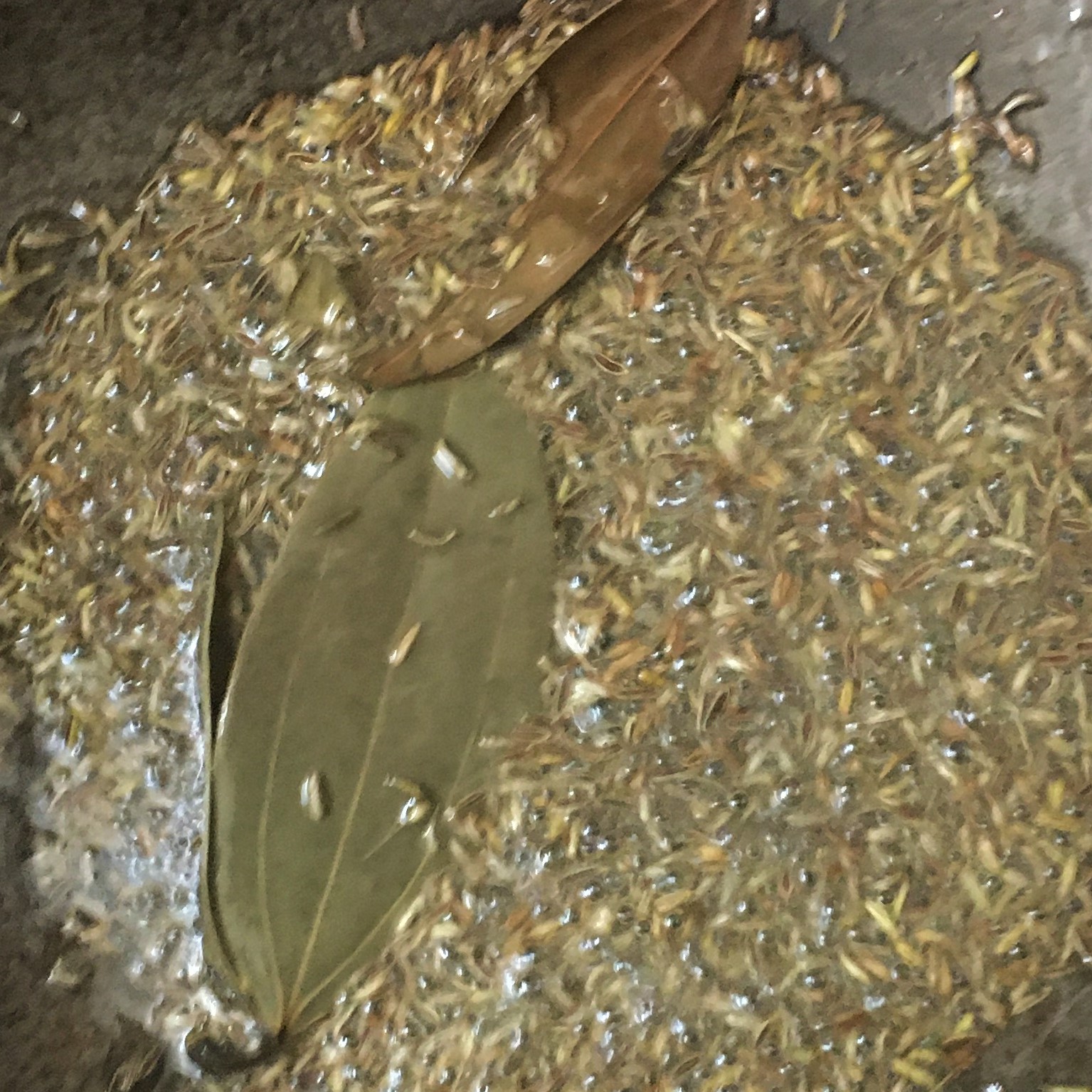 Second Tadka for dal
In a pan heat 2 tablespoon ghee and add cumin seeds.
Next, add bay leaf and whole red chilli ( optional) and sauté for a minute.
Now pour the hot tadka over hot dal.
Serve hot with Jeera rice, paratha, chapatti or tandoori roti.