Salsa
This is ultimate salsa recipe! Slow roasted tomatoes, garlic and chilli pounded into a yummy citrusy aromatic concoction. If you like salsas, I will highly recommend making this salsa.
Believe it or not my first taste of Mexican food was in a cinema 12-13 years ago when I bought a tray of nachos with salsa, guacamole, and jalapenos. I realized that there is more to Mexican food than packaged salsa. My research and obsession for Mexican food took me to 'Wahaca' in London. I fell in love again! I cannot remember the dish I ordered the first time I was there. When it was served, I looked at it and kicked myself thinking "Oh! dear, have I made a mistake" and one mouthful and I was completely mesmerized by the complexity of flavours. That was the day my love for Mexican food started!
I love the simplicity of Mexican food with the complex flavours. Mexican food is loaded with fresh ingredients and abundance of flavour. The vibrant and intriguing flavours of Mexico take you on a journey like no other!
I initially thought my love for Mexican food must be due to my love for chillies. However, over time I have realized that Mexican food has lots of similarities with foods across the world. The numerous types of chutney's, salsas and relishes in Mexican food have close parallels with chutneys and pickles from India to name just one here. It is one of those forgiving cuisines where a simple spice box using fresh flavouring are used to produce complex, vibrant, and refreshing dishes.
This salsa is full of punch and is refreshing, vibrant and just super yummy!
Ingredients
Directions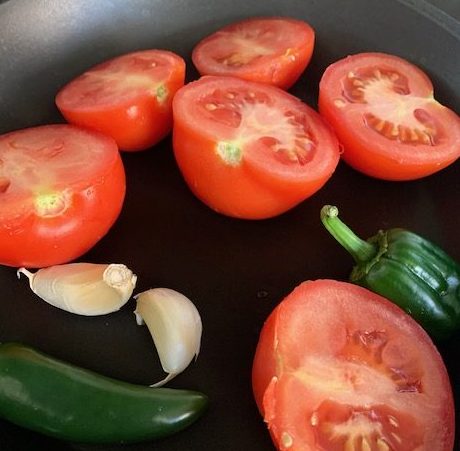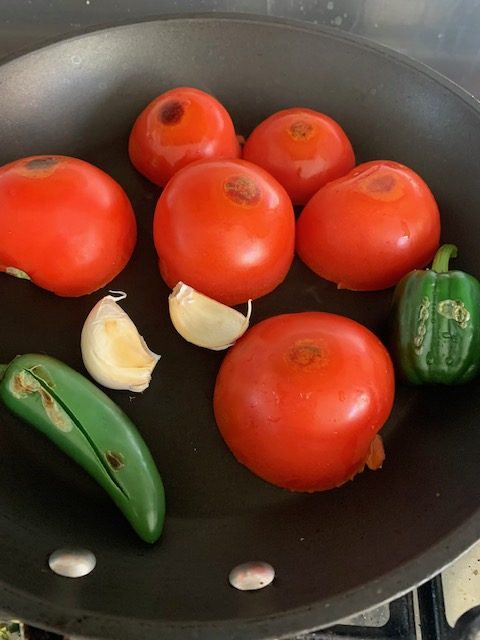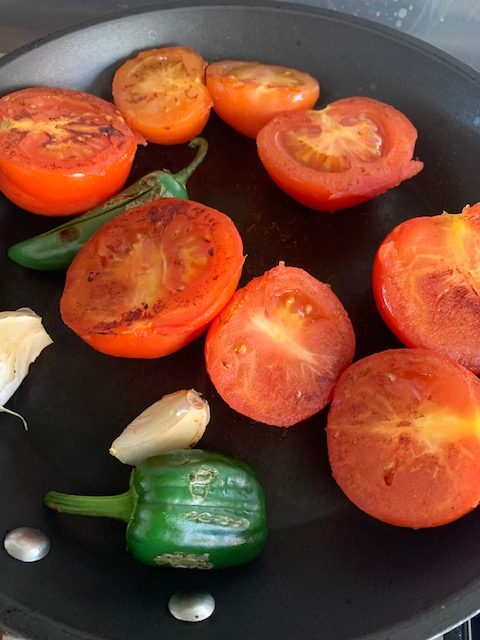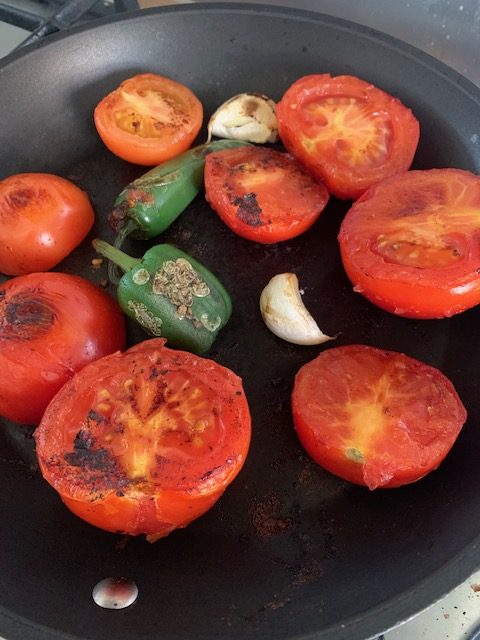 Heat a nonstick pan. Place tomatoes, chilli and garlic in the pan dry roast by turning them over few times. It should take around 10 minutes to roast them on high heat.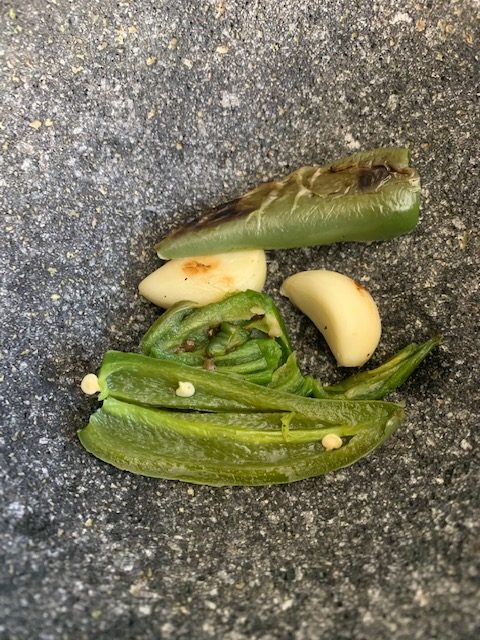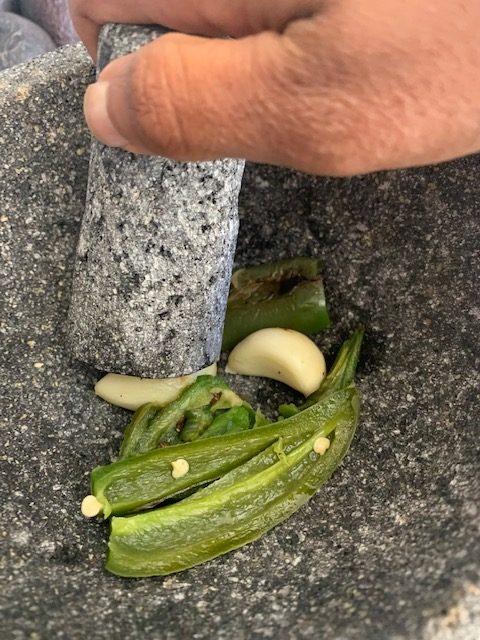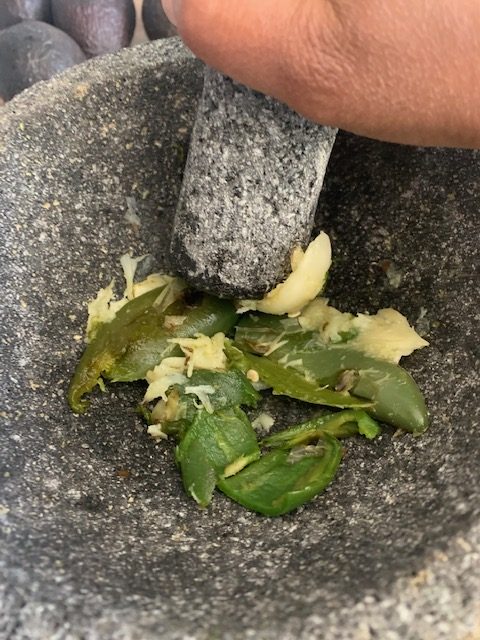 Remove the stem and seeds of the chilli. Also, remove the skin of the garlic. Place chilli and garlic in a pestle and mortar and pound them gently.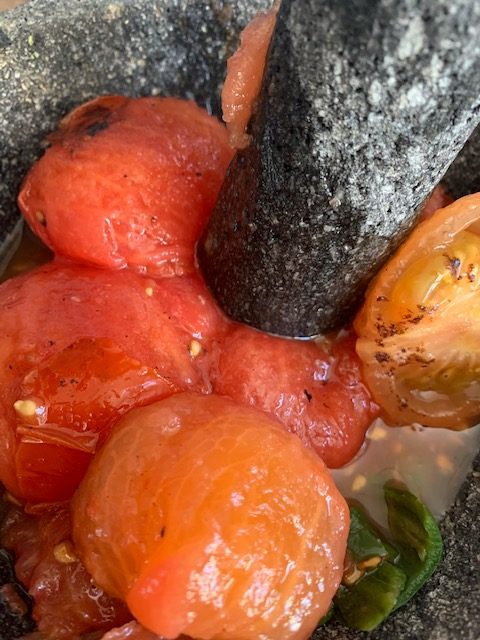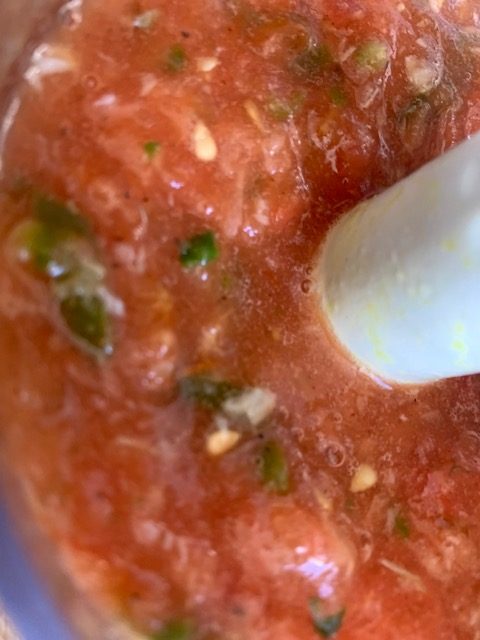 Add tomatoes and pound everything together in the pestle and mortar.
( If you do not have pestle and mortar use a food processor and gently pulse everything together- see picture)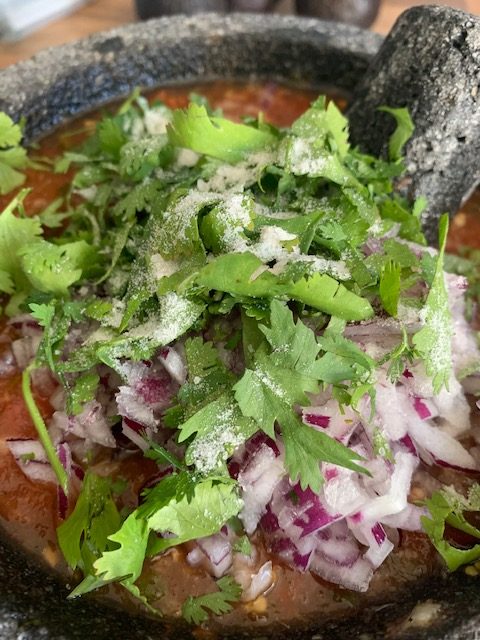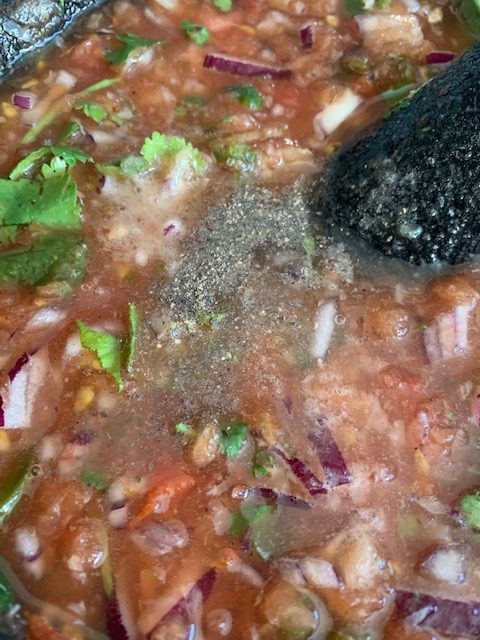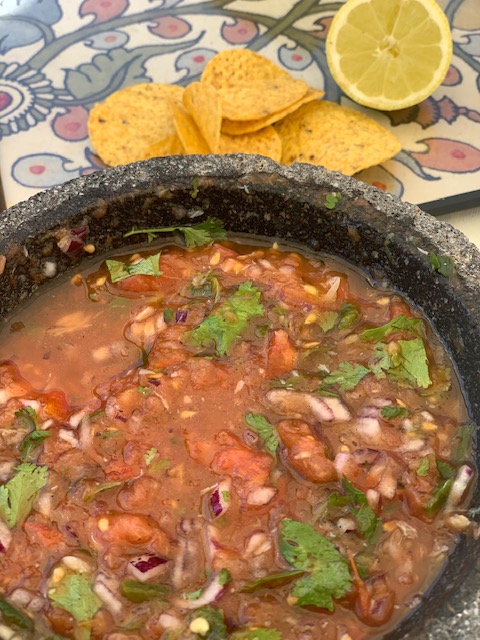 Add onion, coriander, oregano, salt, and lime juice and mix well. Taste and adjust the seasoning according to taste.