Dabeli
Kacchi dabeli needs no introduction. It is one of the most favourite Indian street foods of all-time from Kutchh, Gujarat.
Nowadays it is popular all over India. 'Dabeli' is a Gujarati term and it literally translates to 'pressed'. And Kacchi or Kutchi represents the place of origin, which is Kutch, a region in the Indian state of Gujarat. Dabeli is also called as kutchi dabeli or kachchhi dabeli or kacchi dabeli.
It is a sweet, sour and spicy snack made by mixing boiled potatoes with a special dabeli masala, ladling the mixture in a ladi pav (rolls, buns, pao), and serving it with 2 different types of chutneys and garnished with pomegranate and roasted peanuts.
I have eaten dabelis in several cities at so many different places and my favourite has to be a small stall at MG road, Pune. There was always a long queue to buy Dabeli from that stall and it would finish within an hour of opening. I haven't been to this place in years but still remember the taste. This dabeli recipe is my effort to replicate that taste at home. Dabeli is all about assembling once the ingredients are ready.
This recipe has 6 components. But, you can prepare all the components in advance and when it is time to serve you can assemble it according to individual taste. I like mine spicy with lots of garlic chutney and extra peanuts. It might seem like a lot of work, but you might have a couple of ingredients already in your fridge or pantry. The 6 components of this dish are
Garlic Chutney
Sweet Tamarind chutney
Dabeli Masala
Spicy Masala Peanuts
Spicy & Tangy Potatoes
Assembling the Dabeli
Ingredients
Directions
For Masala peanuts
Add chaat masala, lemon and black salt to roasted peanuts. Keep aside.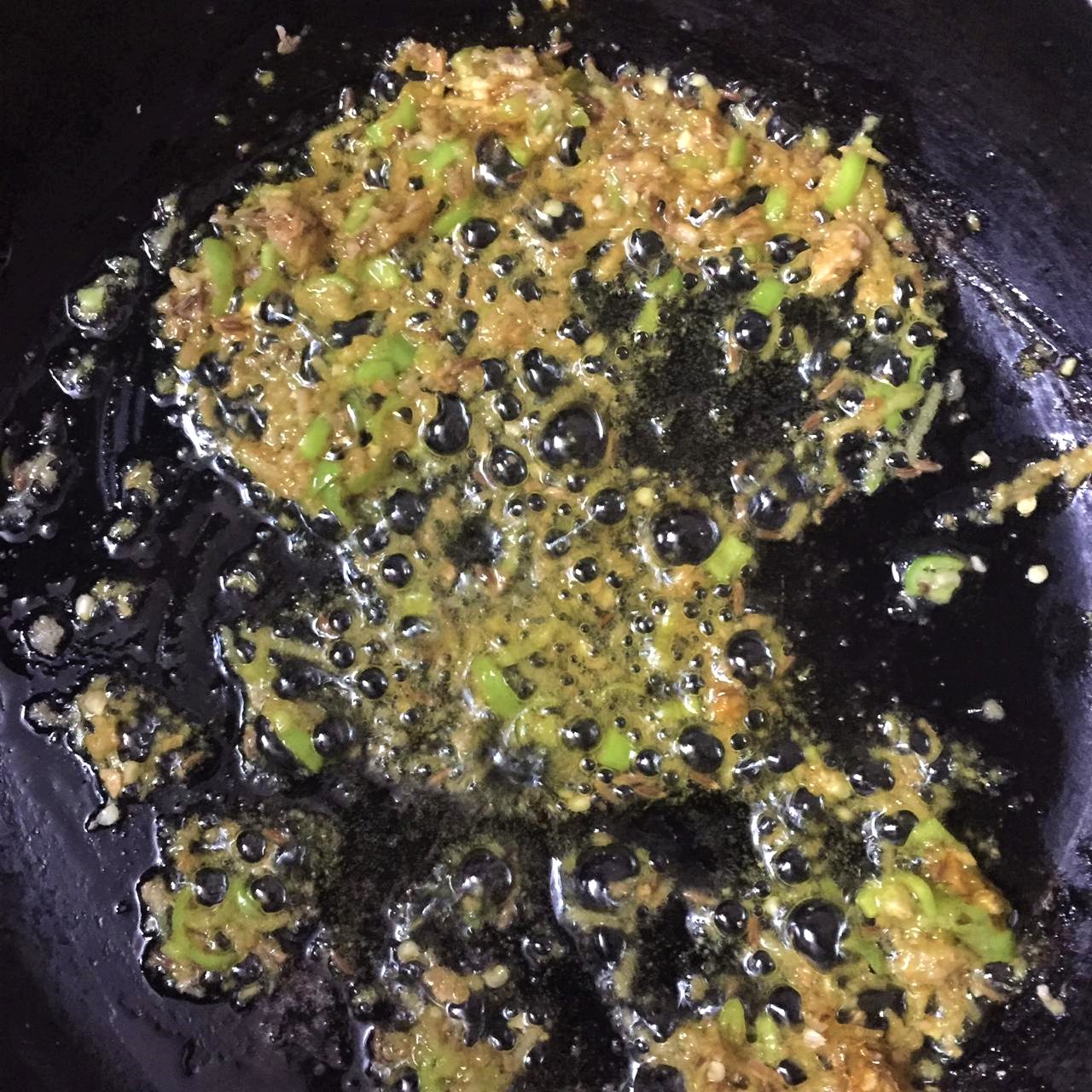 Heat oil in a pan and add cumin seeds.
Then add green chillies, garlic and ginger and sauté them for a minute to infuse the oil.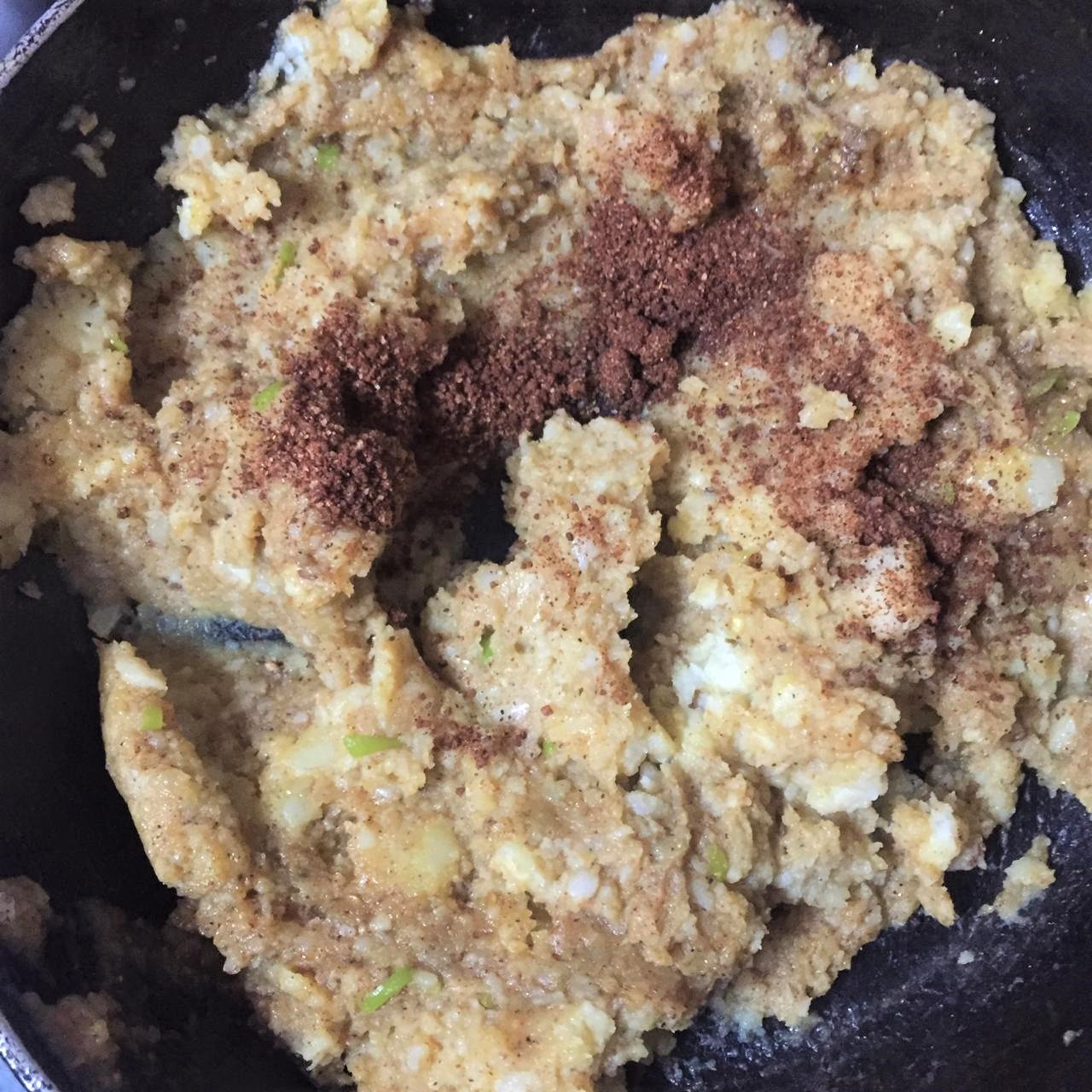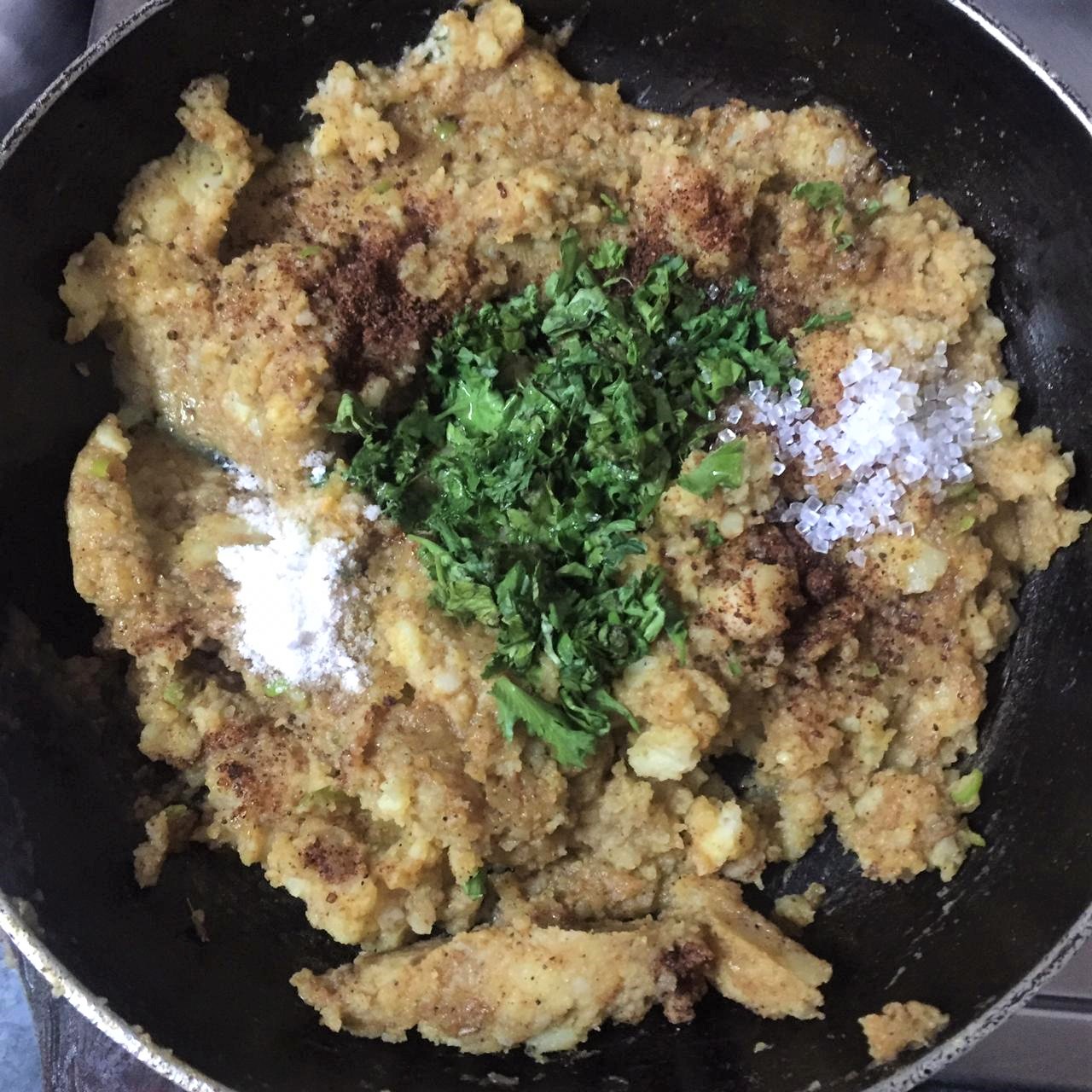 Add dabeli masala, red chilli powder, salt and turmeric powder in it and roast the masala for 30 seconds. Keep heat very low or the masala will burn.  Add mashed potatoes and mix it all well.
Add garam masala, amchur powder and chopped coriander leaves and mix it  for 2 minutes.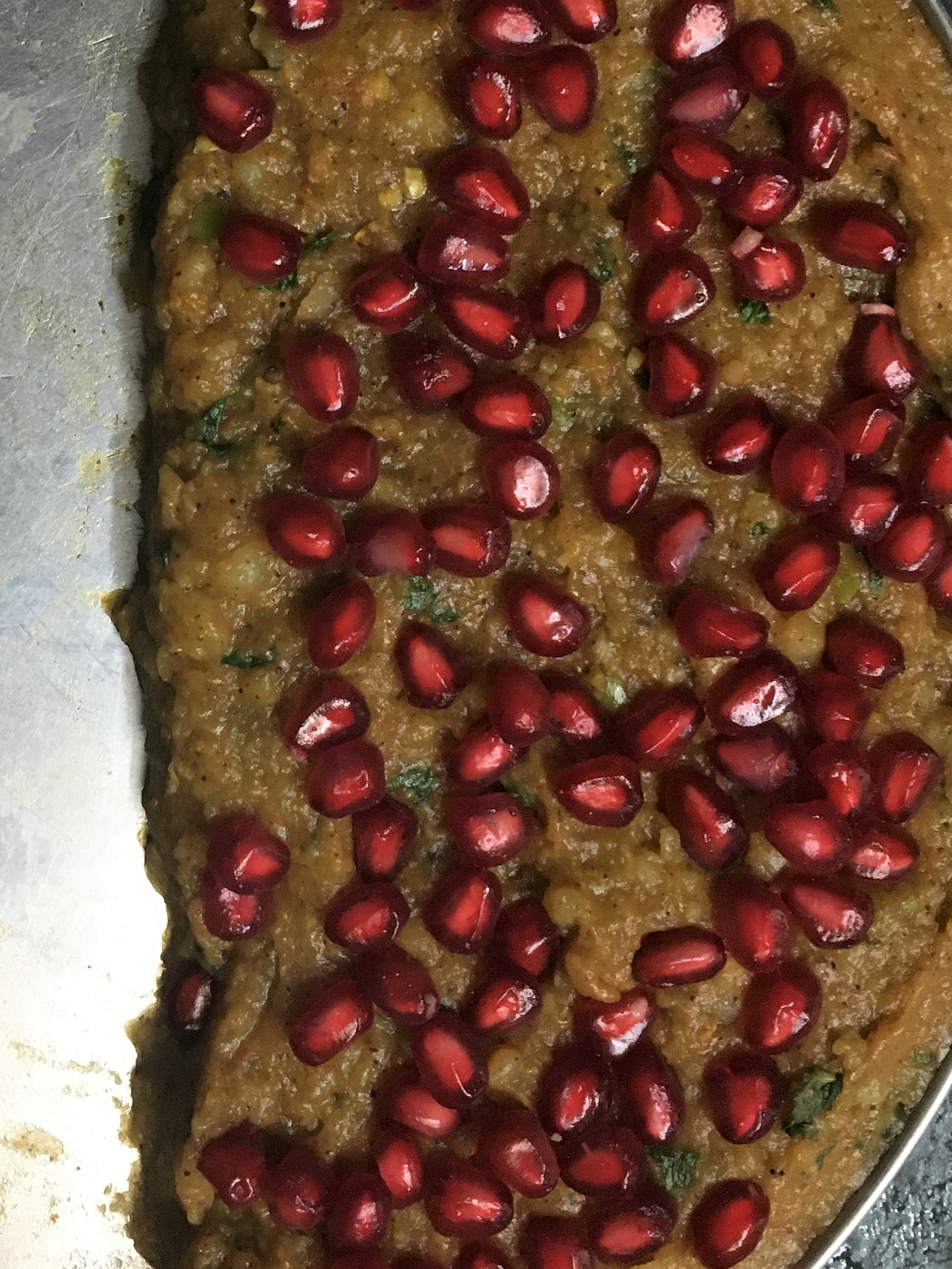 Cool the mixture by spreading it out on a plate and once cool, sprinkle some pomegranate seeds on the filling.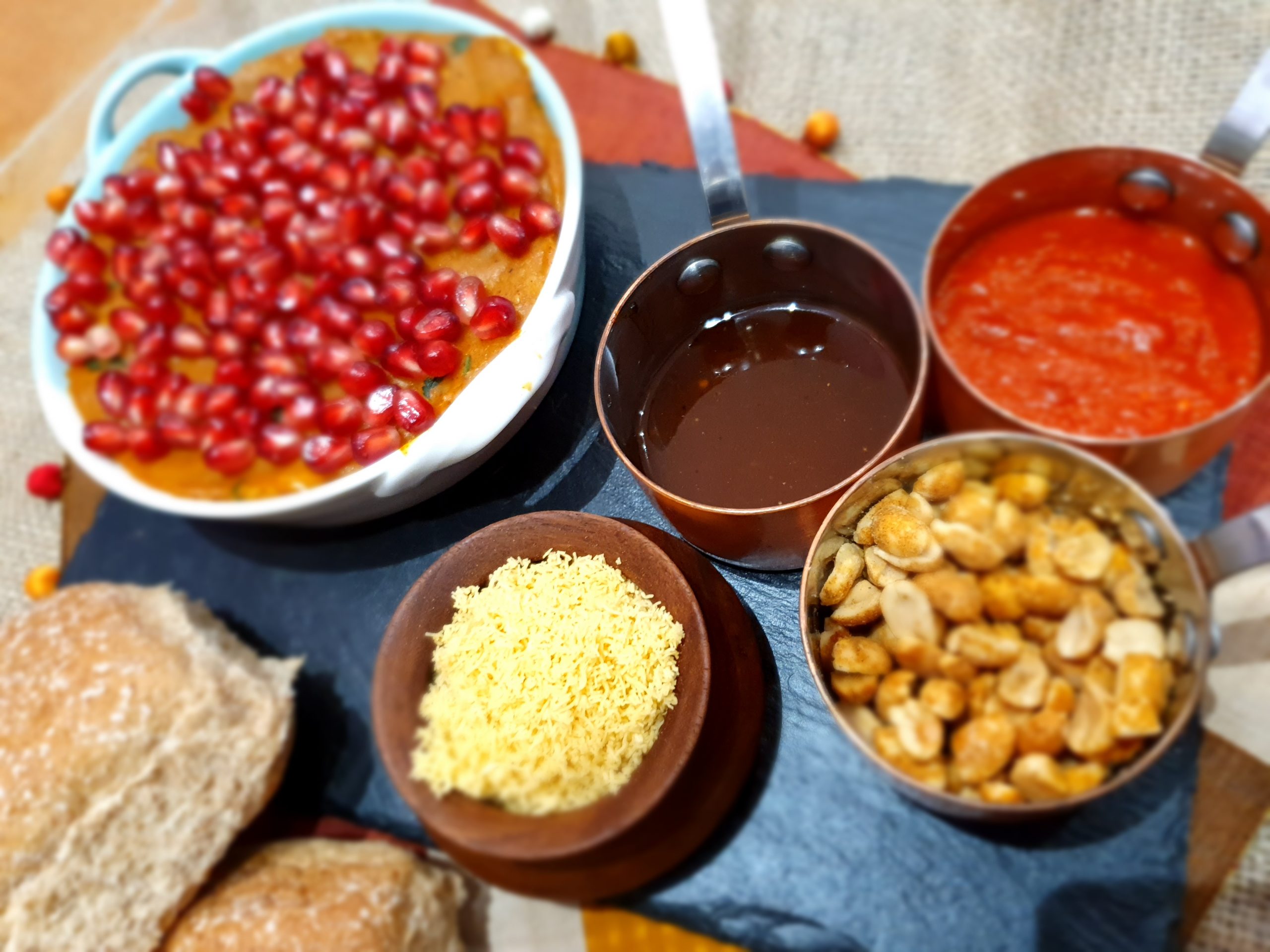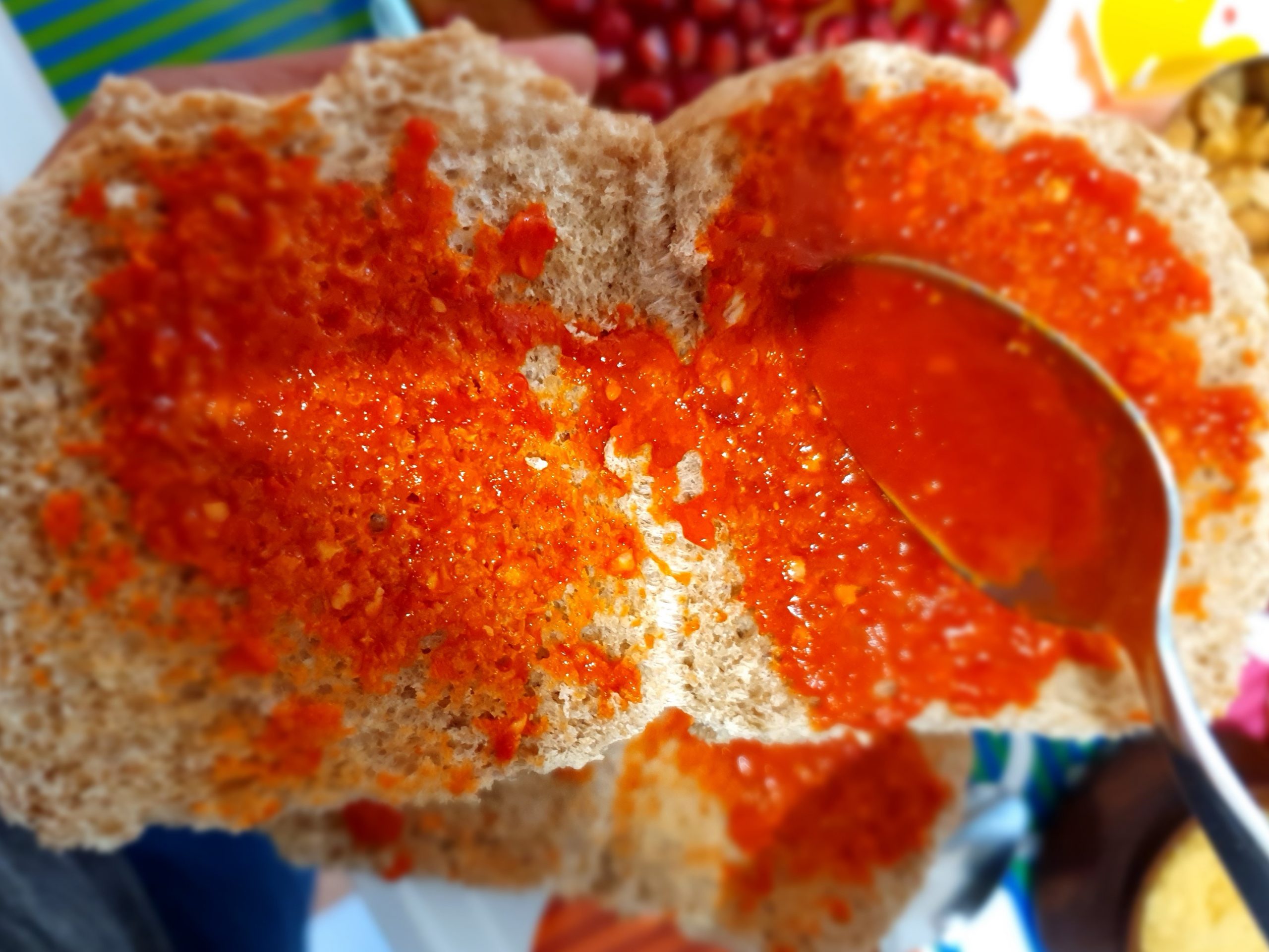 How to Assemble the Dabeli
To assemble the dabeli, keep all the elements at hand; red chili garlic chutney, khajur imli chutney, potato masala, masala peanuts, pav/rolls, and nylon sev.
Slice a pav so that you can flip it open. Apply some red chili garlic chutney on both sides.
Then apply dates and tamarind chutney on both sides. Be generous with the chutneys.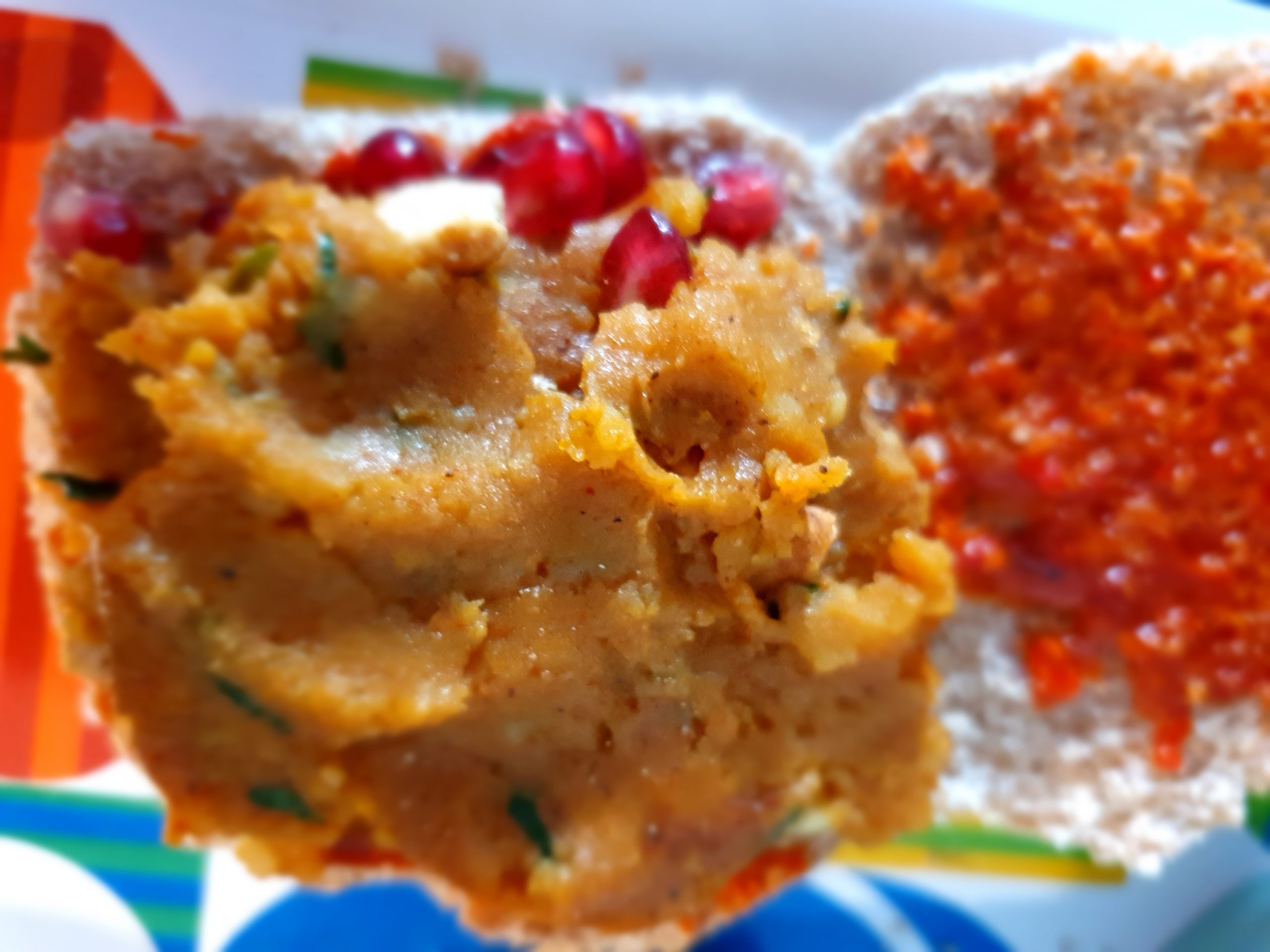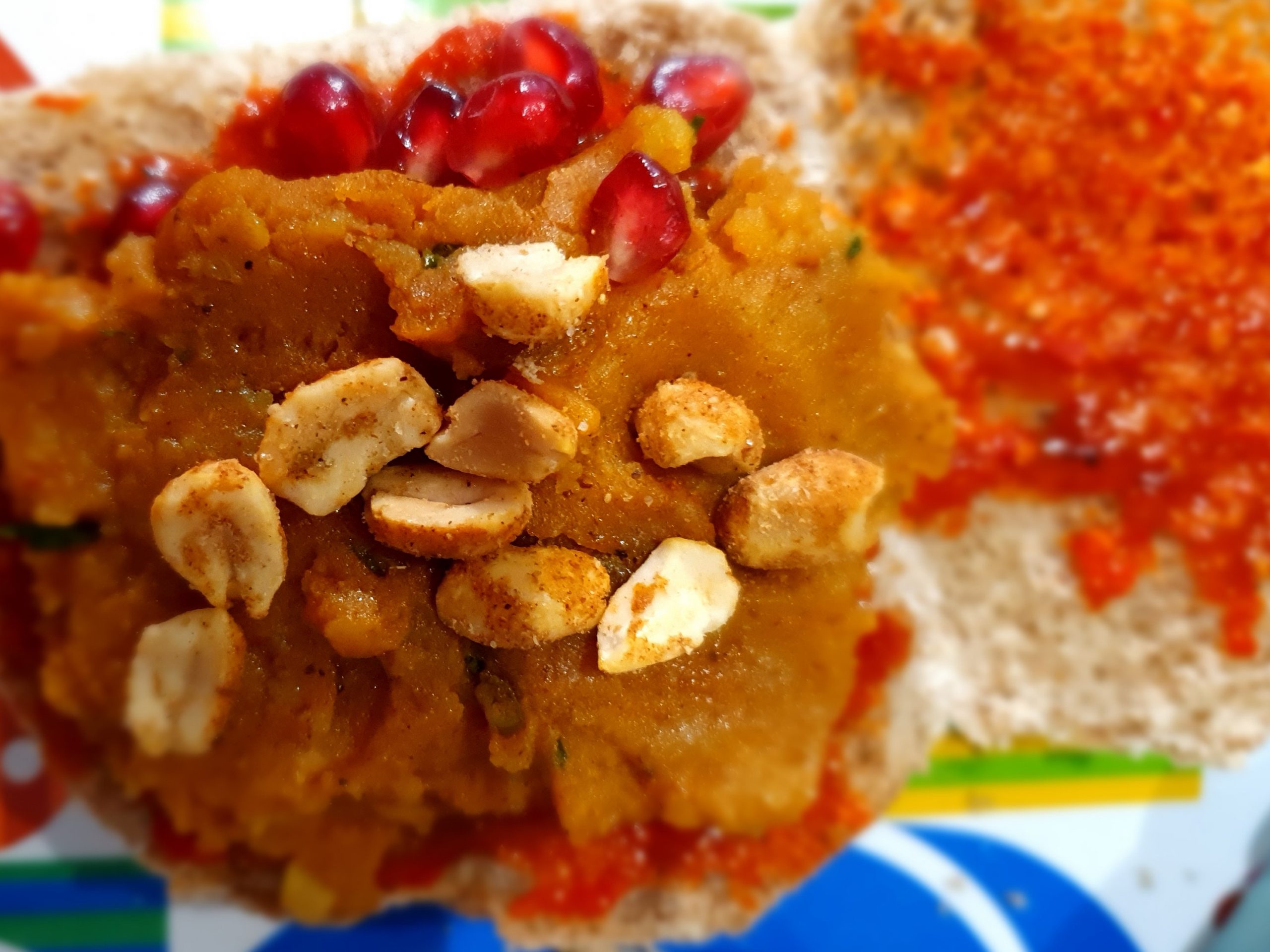 Apply a spoonful of dabeli potato masala.
Top the potato masala with some masala peanuts.
Add some more potato masala to seal the peanuts within.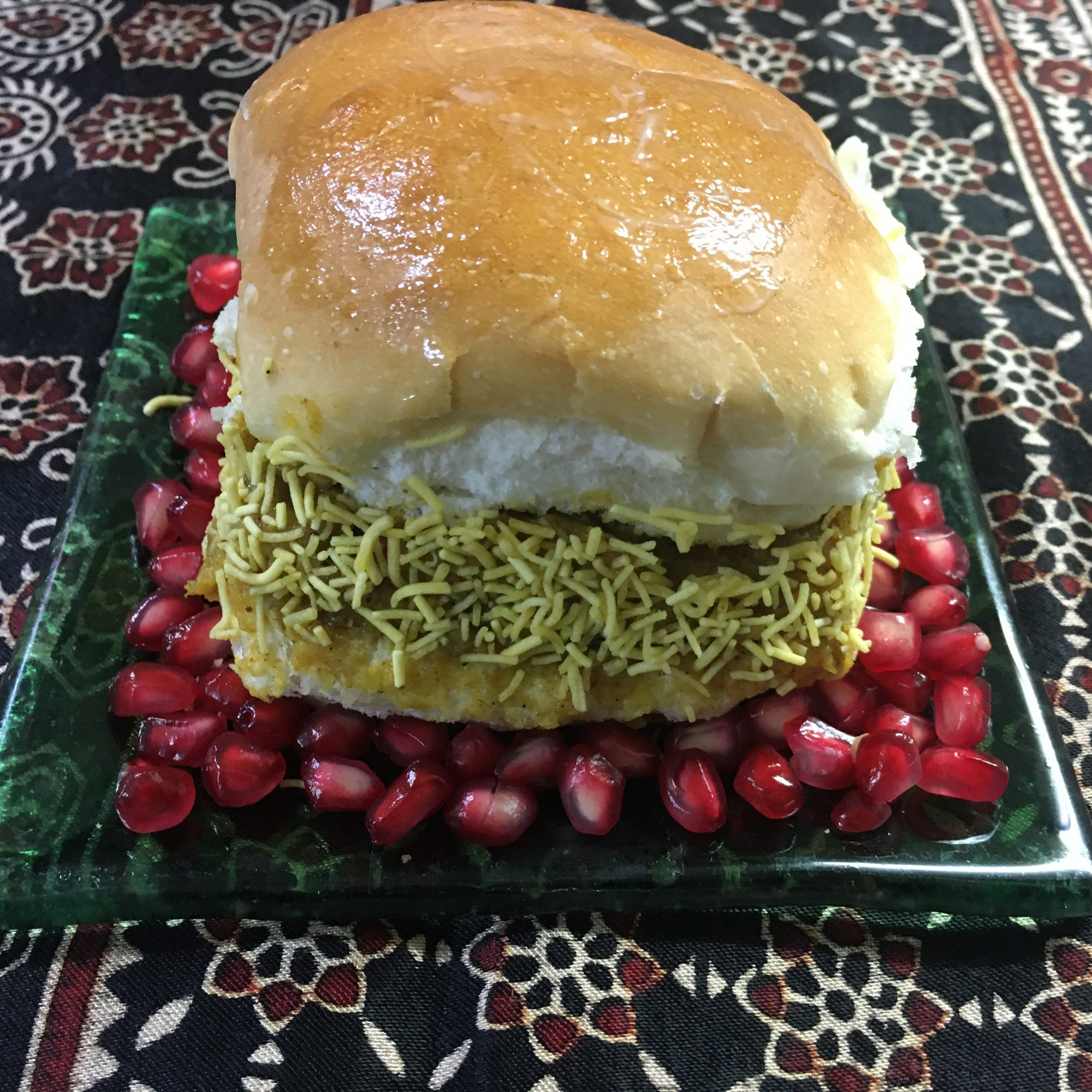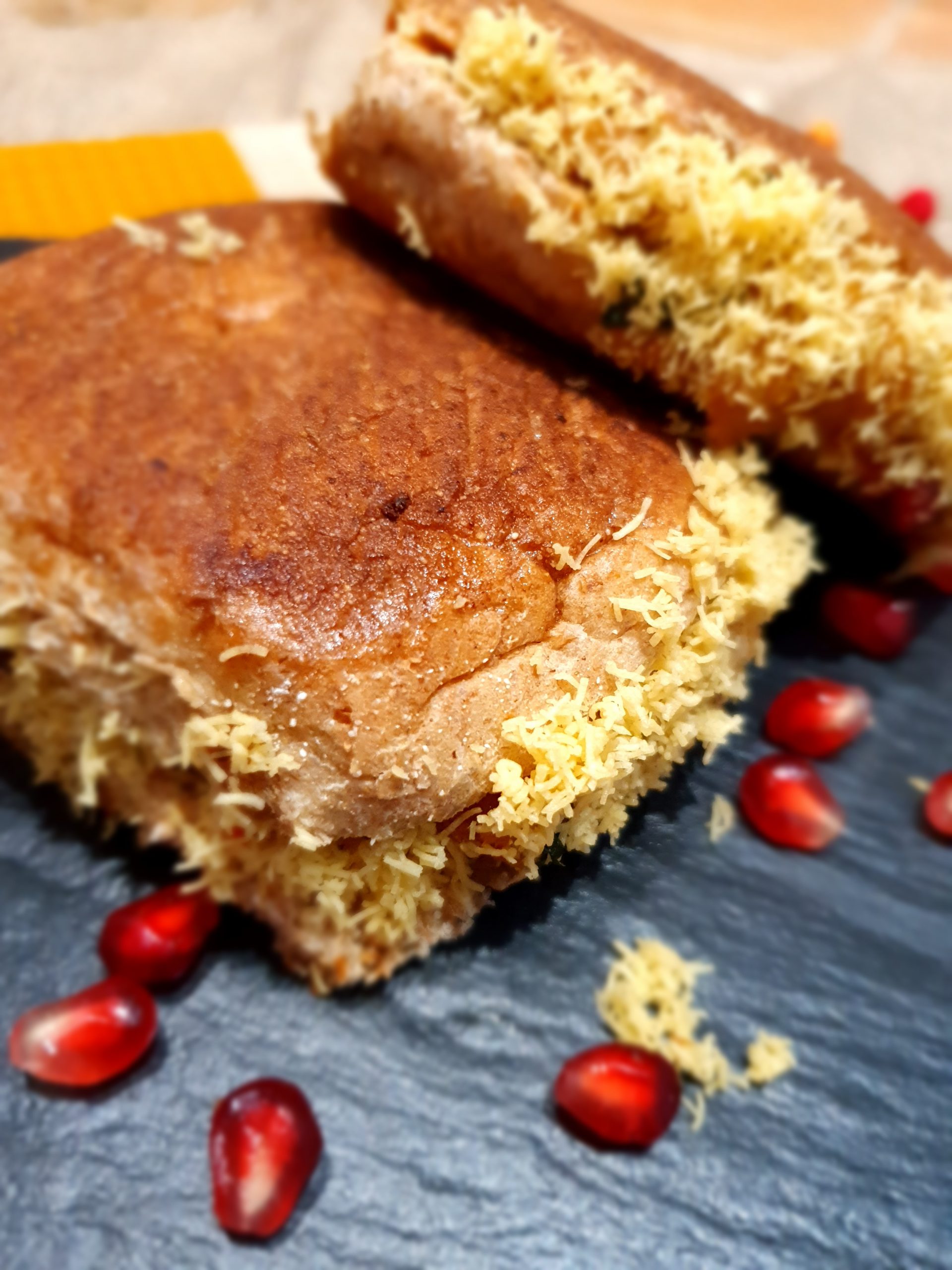 Gently close the pav. Do not squeeze it. Coat the sides of the dabeli with sev. Kachchi dabeli is ready. Enjoy!
Optional –Brush the tawa/griddle with a little butter and toast the dabeli until it's crispy on both sides.  Serve hot. Enjoy!