Chilli Paneer
Chilli Paneer is a very popular Indo-Chinese dish.
It's a dish prepared using some of the Chinese ingredients with an Indian twist to cater to Indian palette hence the use of onion, ginger and garlic! It is so popular that it's served everywhere from roadside carts to markets to the very expensive restaurants.
It is one of those dishes that you can have as an appetiser or main course. I remember during my college days when I lived in a hostel my friends and I loved eating out (who would enjoy hostel mess food) and as we were always short on money the best option was to eat at the street side vendors. We would very often eat at the Indo-Chinese cart or Pao Bhaji. The best thing about eating Indo-Chinese was that my friends could eat chilli chicken and I chilli paneer. Street food has always been popular in India.
Over the years 'street food' is becoming popular and trendy in the UK and lots of other countries around the world. In India street food has always been popular and usually there are long queues at the most popular ones. I will definitely write about that one day but right now let me get back to talking about chilli paneer.
The concept behind the dish is that paneer/chicken is battered and friend until crispy and then mixed in a sweet, spicy, sour sauce and crunchy vegetables. It is cooked at high heat hence maintaining the crunchiness of the vegetables. The paneer is cooked with soy sauce, green chilli sauce, ketchup and vinegar to give it the spicy and tangy taste.
Chilli Paneer is an easy to make once you know the basics and then you can adjust the sauce according to your taste. I know some people (like my husband) likes to measure exactly while cooking but it's worth remembering that every one's palettes are different and enjoy different heat and salt. So, I always suggest that while you cook taste, taste and taste as you can then adjust the seasoning and spicing according to you.
The beauty of this dish is that you can make the sauce slightly thick or having medium consistency. If you are planning to serve it with fried rice and/or hakka noodles, then the sauce can be medium to medium-thin. If you are serving it as a starter, then the sauce can be slightly thick to coat the paneer. Instead of paneer, you can also use hard tofu.
Ingredients
Directions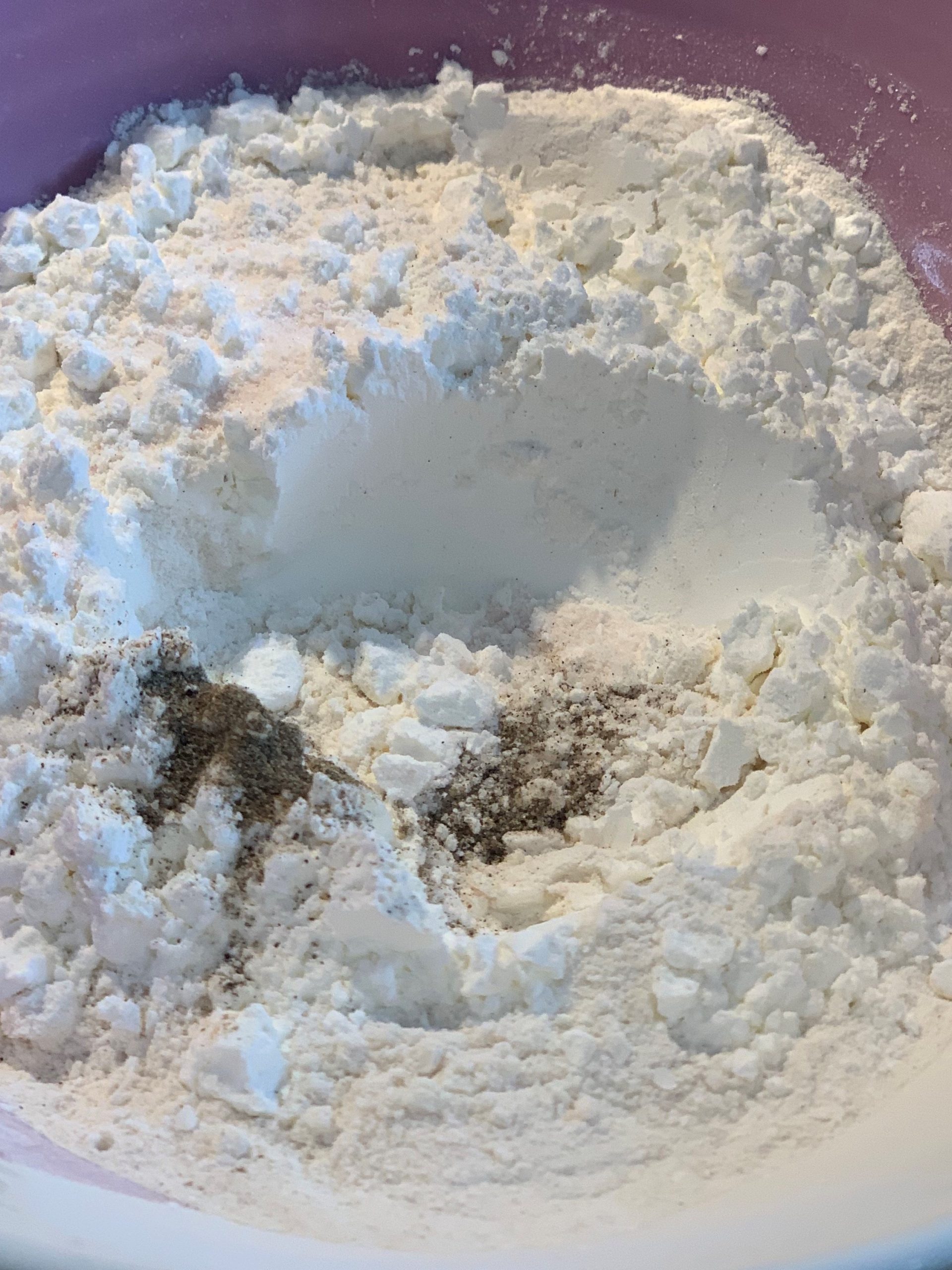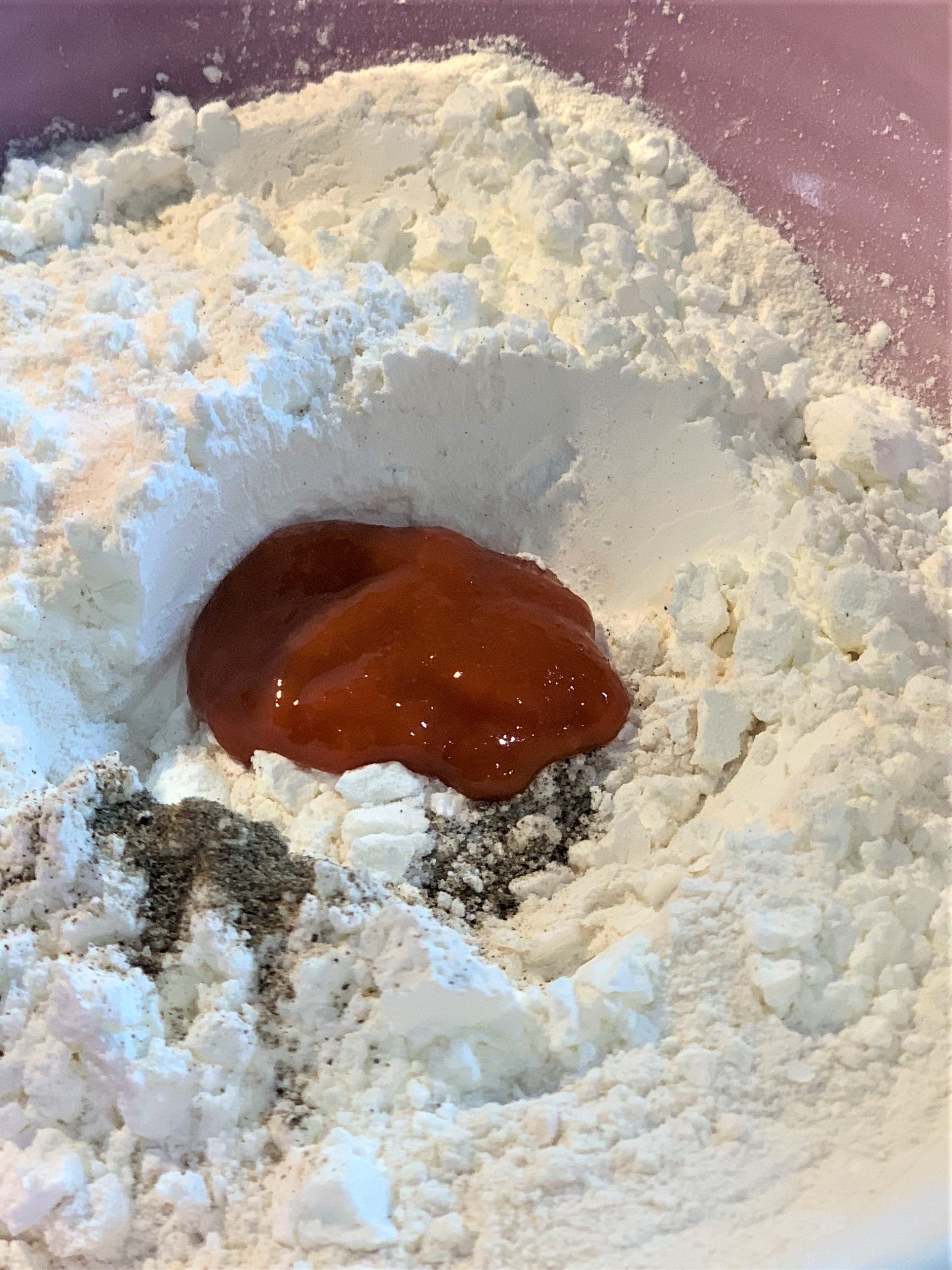 To make batter mix flour, corn starch, salt, black pepper, and chilli sauce in a bowl. Add the cold water slowly and use a wired whisk or a spoon to mix to make a smooth batter without any lumps. (batter should be consistency of pancake batter or dosa batter).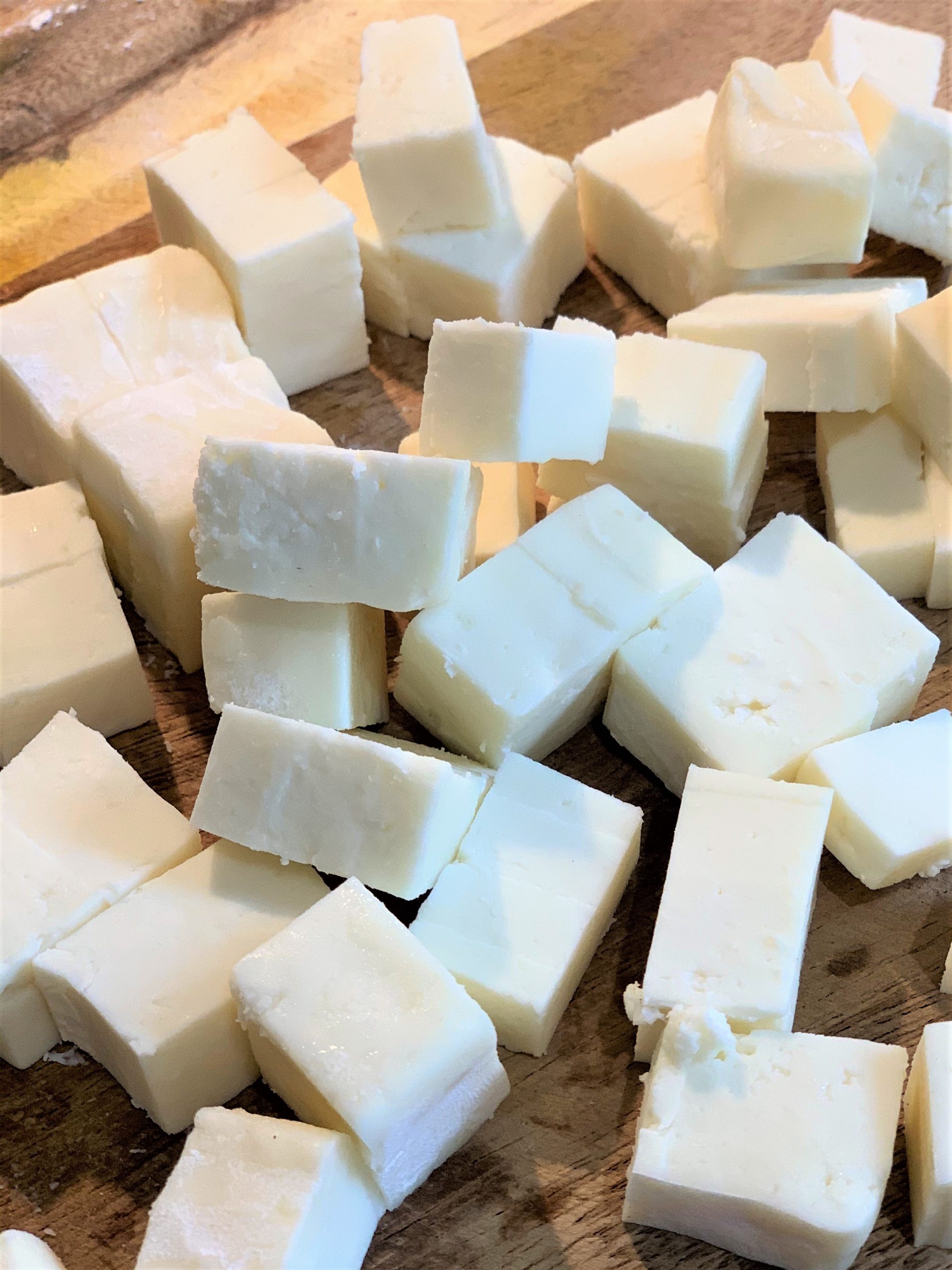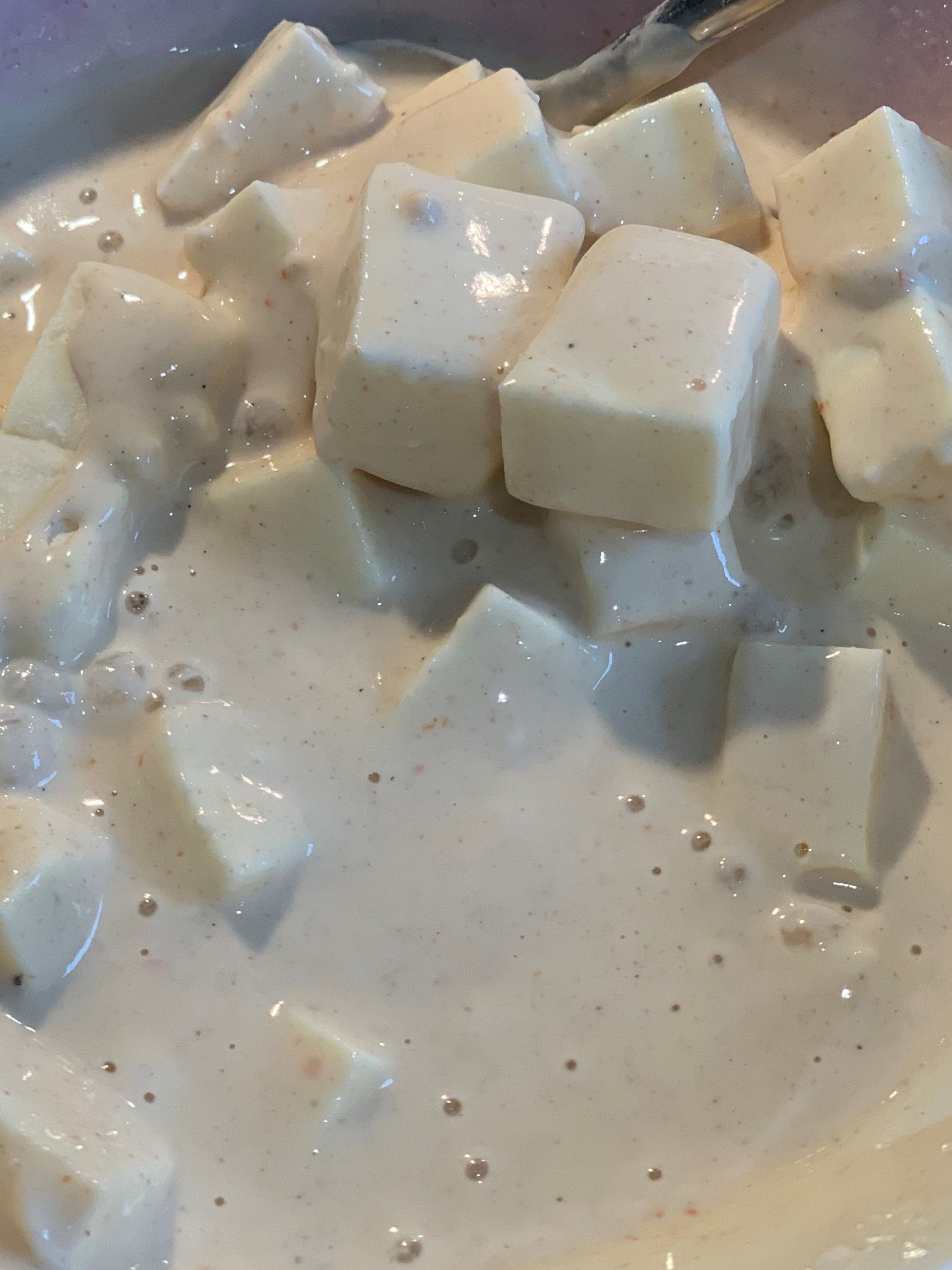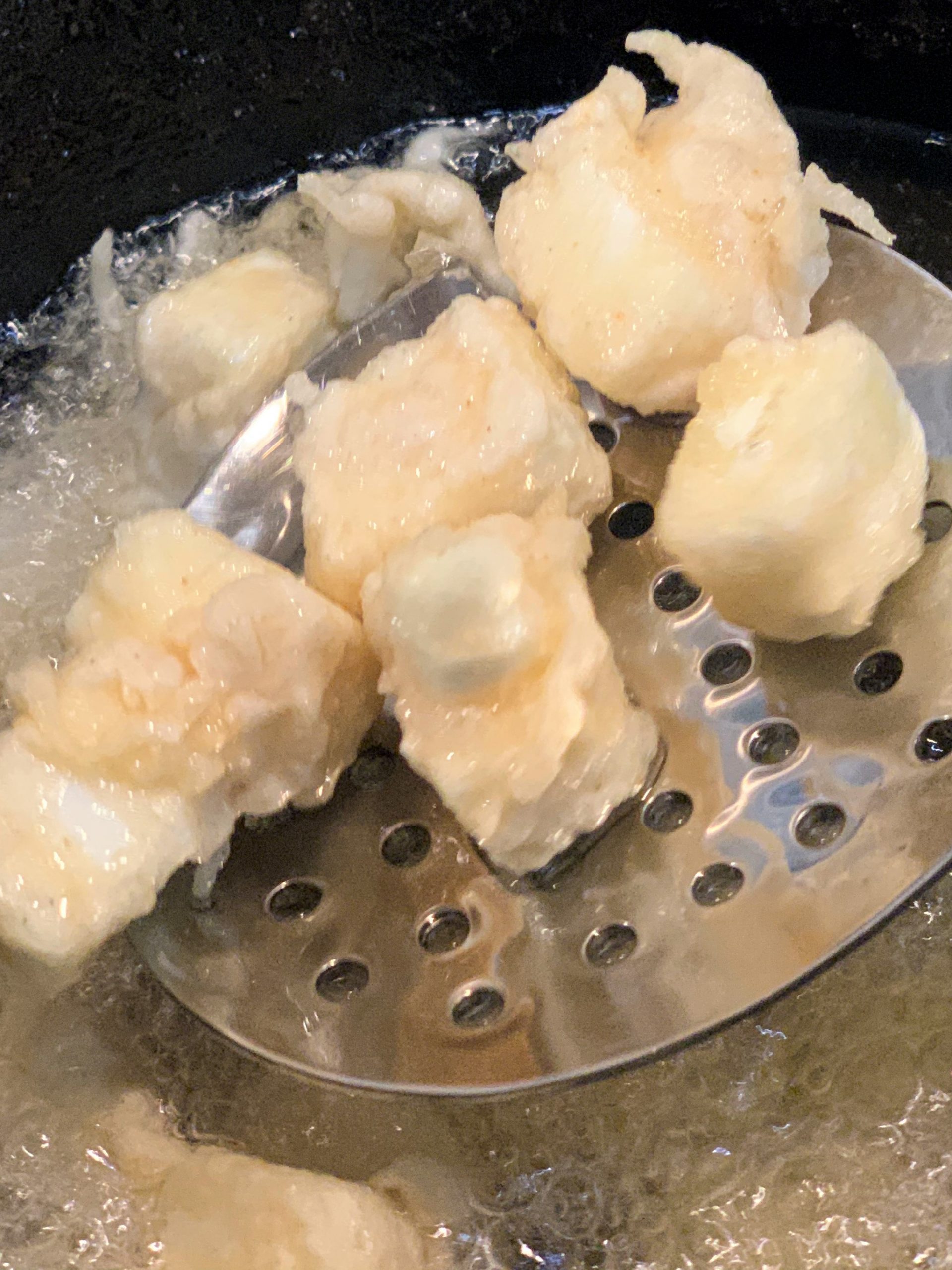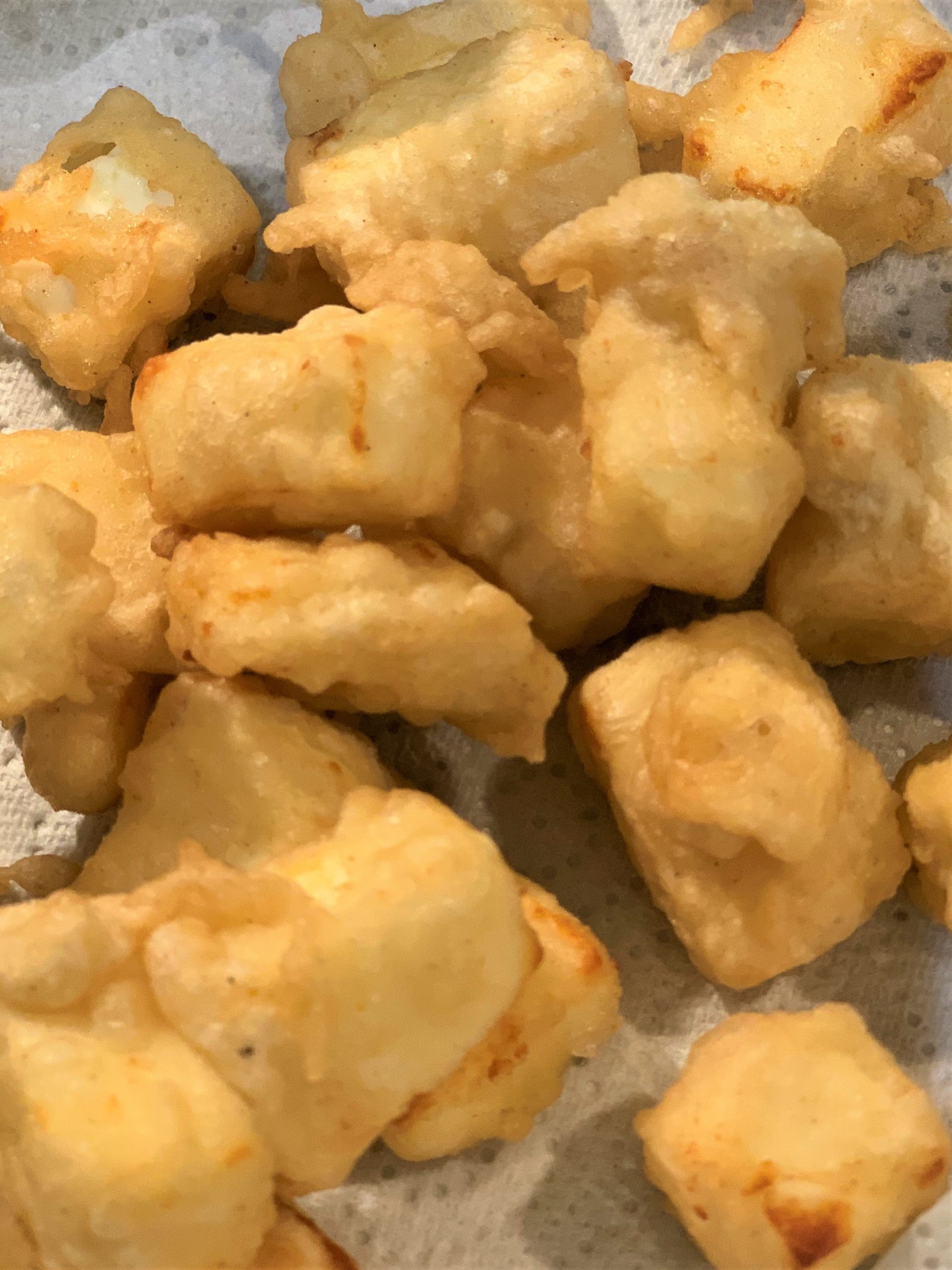 Heat at least 1/2 inch of oil in a frying pan over medium high heat. Oil should be moderately hot.
Dip the paneer into the batter, making sure it is completely covered by the batter. Then drop the paneer pieces slowly into oil in the frying pan. (do not overlap them)
Fry the paneer in small batches on medium to high heat turning occasionally, until they are light golden brown.
Remove the fried paneer cubes and place them on kitchen paper towels for the extra oil to be absorbed.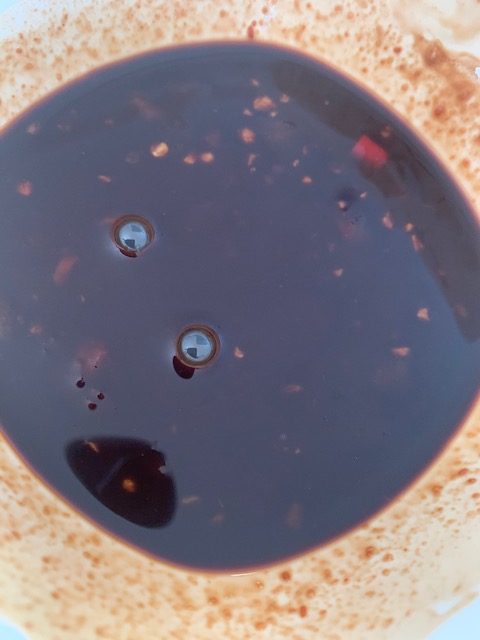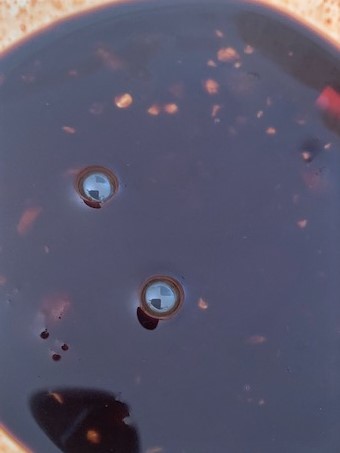 In a bowl mix 1/2 cup water, soya sauce, vinegar, chilli sauce, tomato ketchup (sugar) and cornflour. (all ingredients under sauce)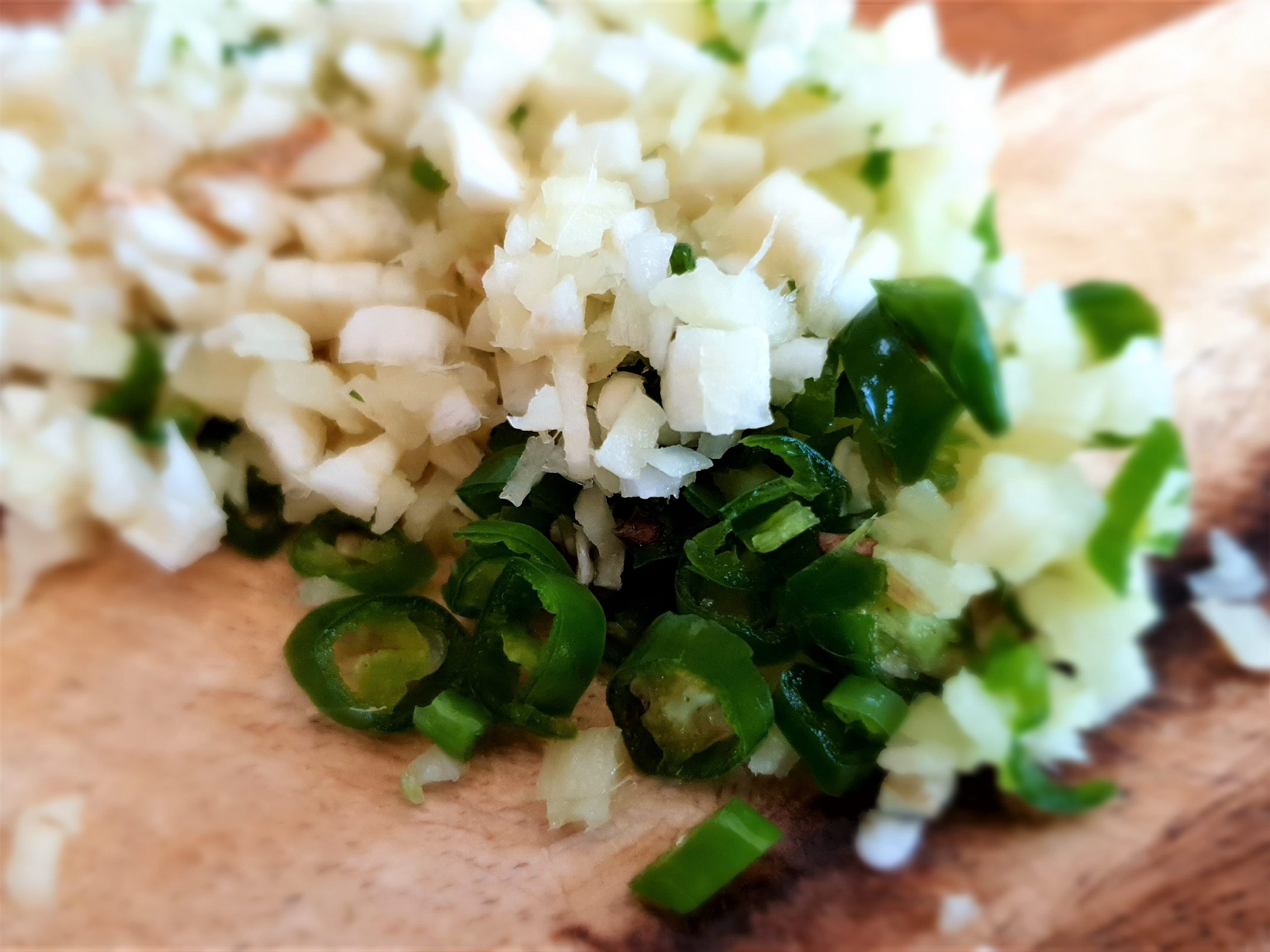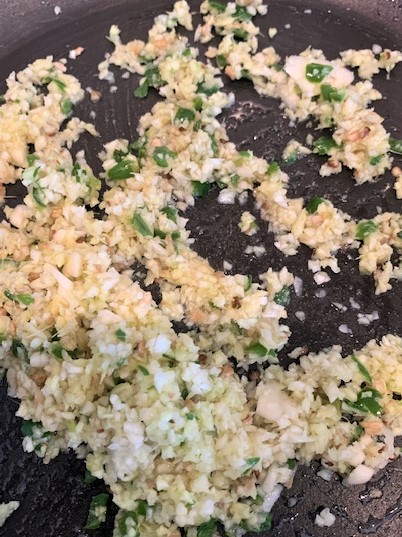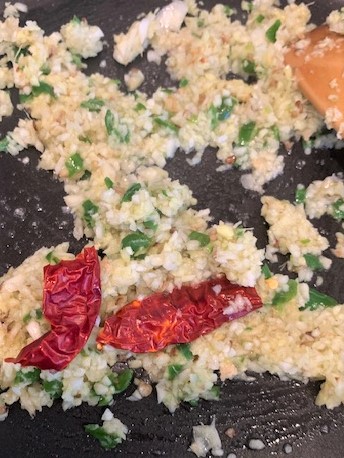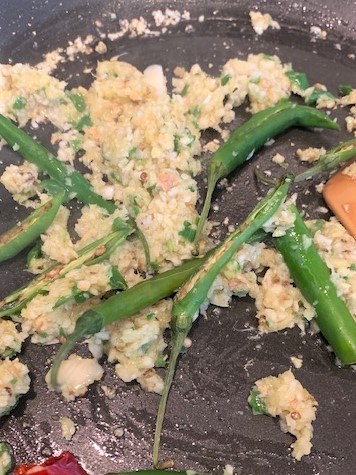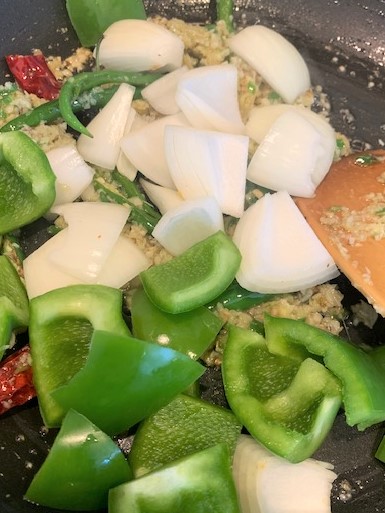 Heat oil in a wok, add ginger, garlic, celery and red chilli. Mix well and sauté for a few minutes.
Add onions, peppers and sliced green chillies (chilli is optional) and sauté.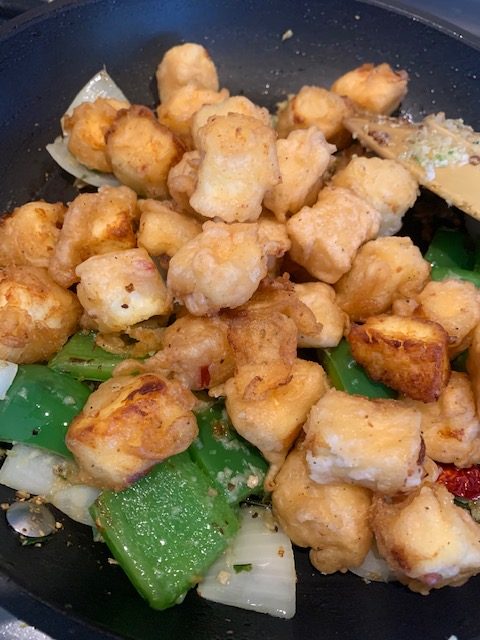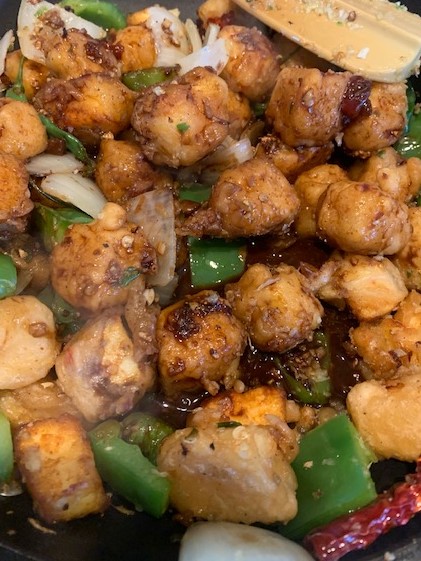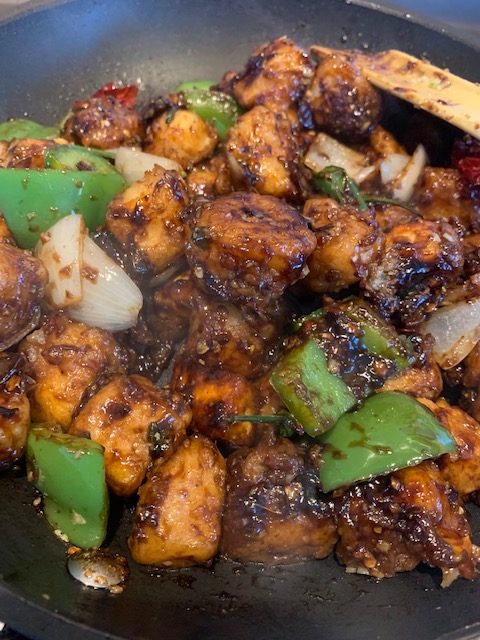 Add the fried paneer in the sautéed onions and peppers and mix.
Add the prepared sauce, salt to taste, some black pepper and mix well.
Cook for 1-2 minutes till paneer is coated with the sauce.
Add about 2 to 3 tablespoons of chopped spring onions greens.