Baked Macaroni with pineapple
A comforting baked dish for those cold winter evenings!
This pasta bake has comfort food written all over it. Buttery, creamy, cheesy with a perfectly cooked macaroni and it comes with a twist! I strongly feel that Mac and cheese should be uncomplicated as it is a soul-warming food.
I don't really like this dish from restaurants as you can taste the uncooked flour and its slightly powdery. Home cooked dish is creamy and a very comforting dish for cold winter days when you crave something satisfying. This homemade baked dish is my most favorite and has pleased my friends, families, children and even the pickiest eaters.
It's a straightforward recipe, starting with a basic butter-flour roux that is used to thicken milk to make the cheese sauce. This is one of those recipe that never goes wrong (if you follow the recipe correctly)!
While Cheddar cheese is most commonly used for macaroni and cheese, other cheeses may also be used—usually sharp in flavor—and two or more cheeses can be combined. Popular recipes include using Gruyere, Gouda, mozzarella and parmesan cheese. You can always experiment with the cheese and add according to your taste.
Ingredients
Directions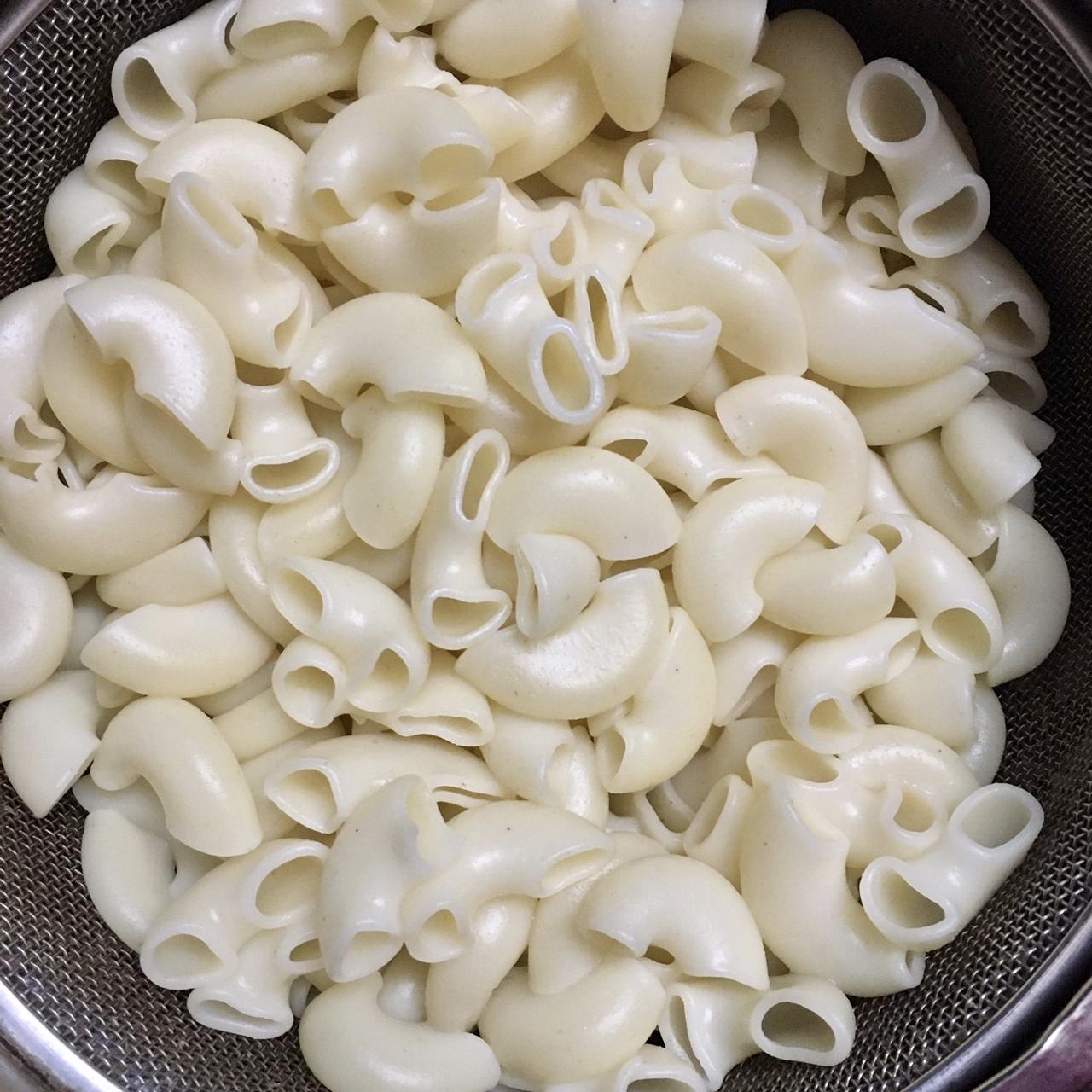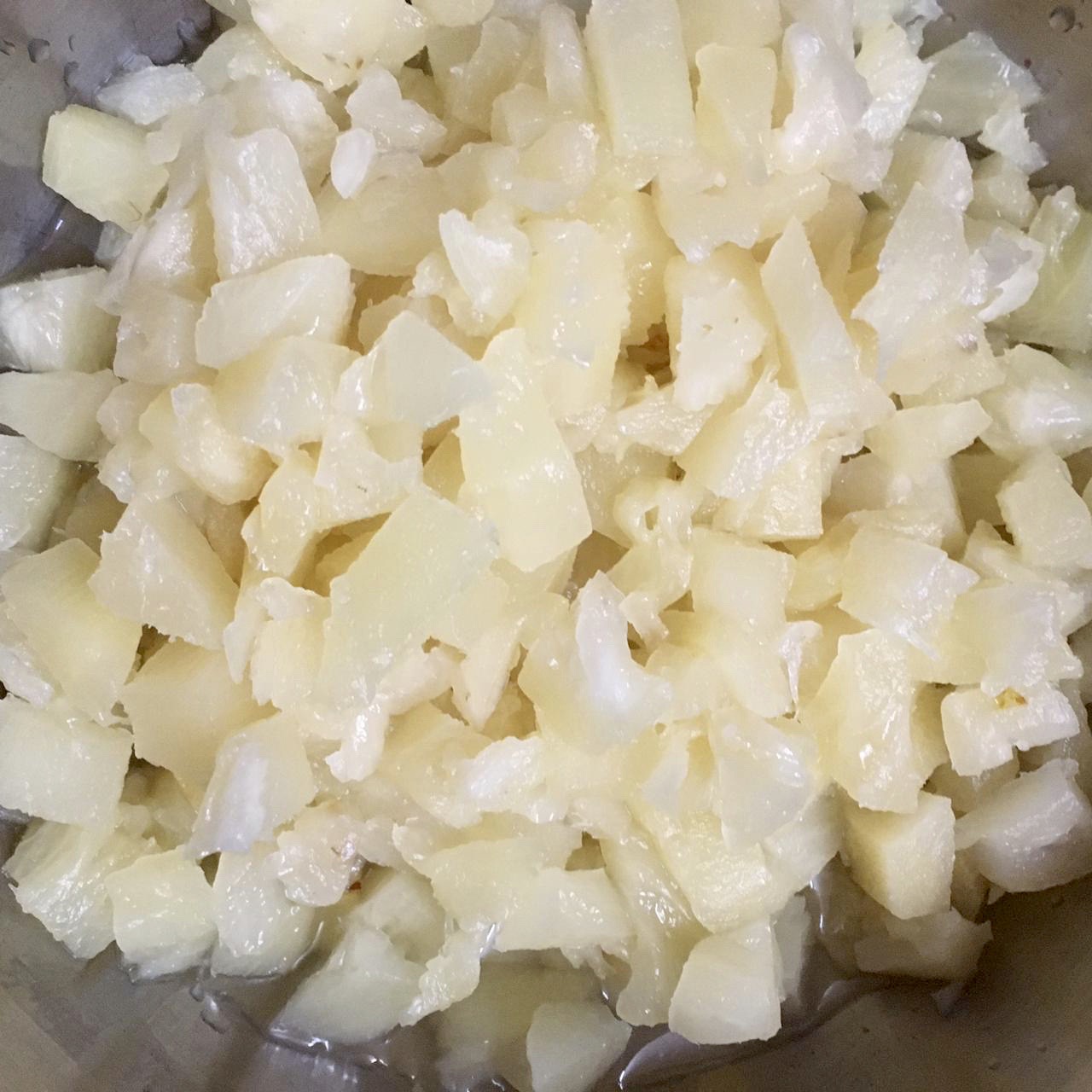 Preheat the oven to 200C/fan 180C/gas 6.
Boil one cup of macaroni as per packet instructions and set it aside.
Cut the pineapple into small pieces. Don't drain the water from the tin.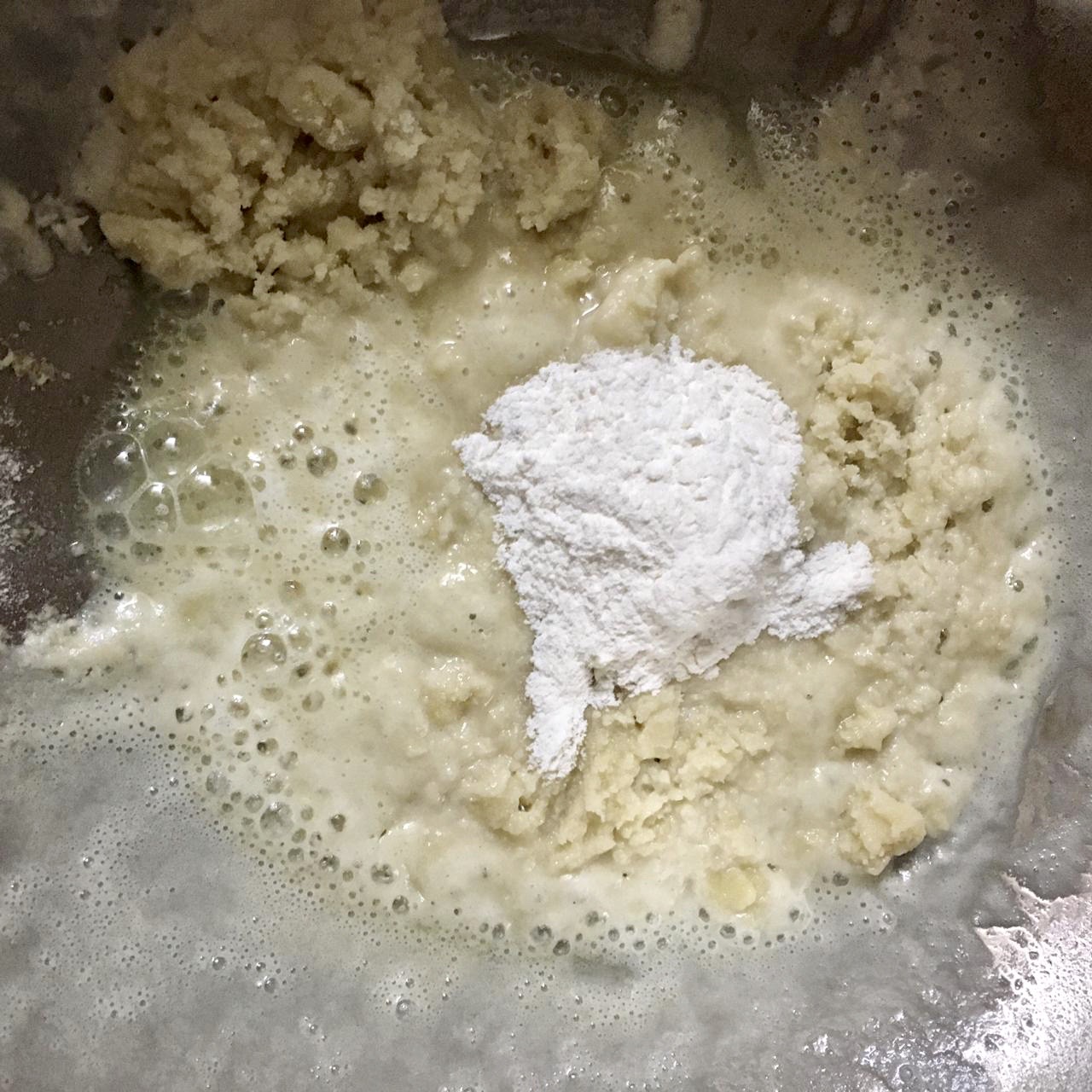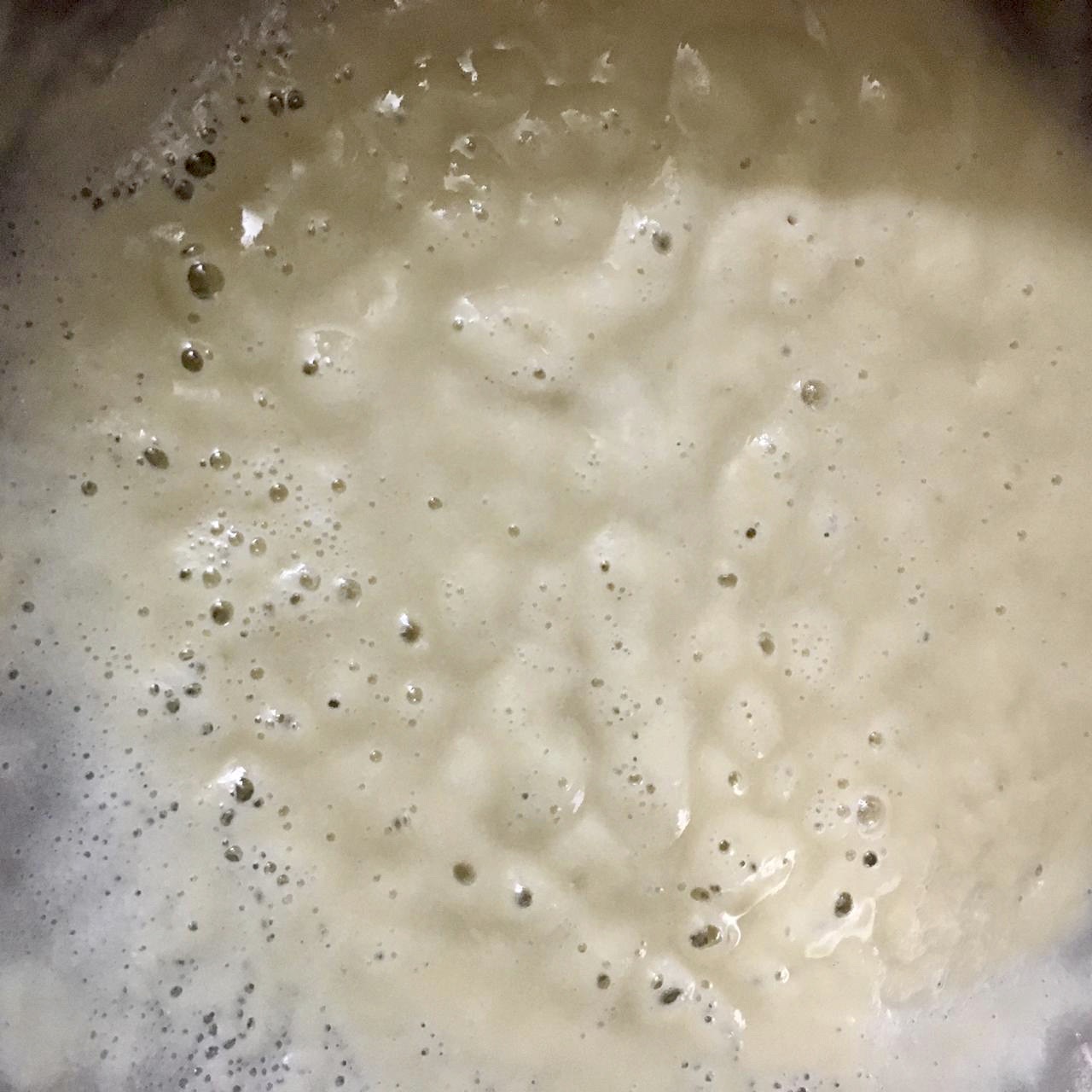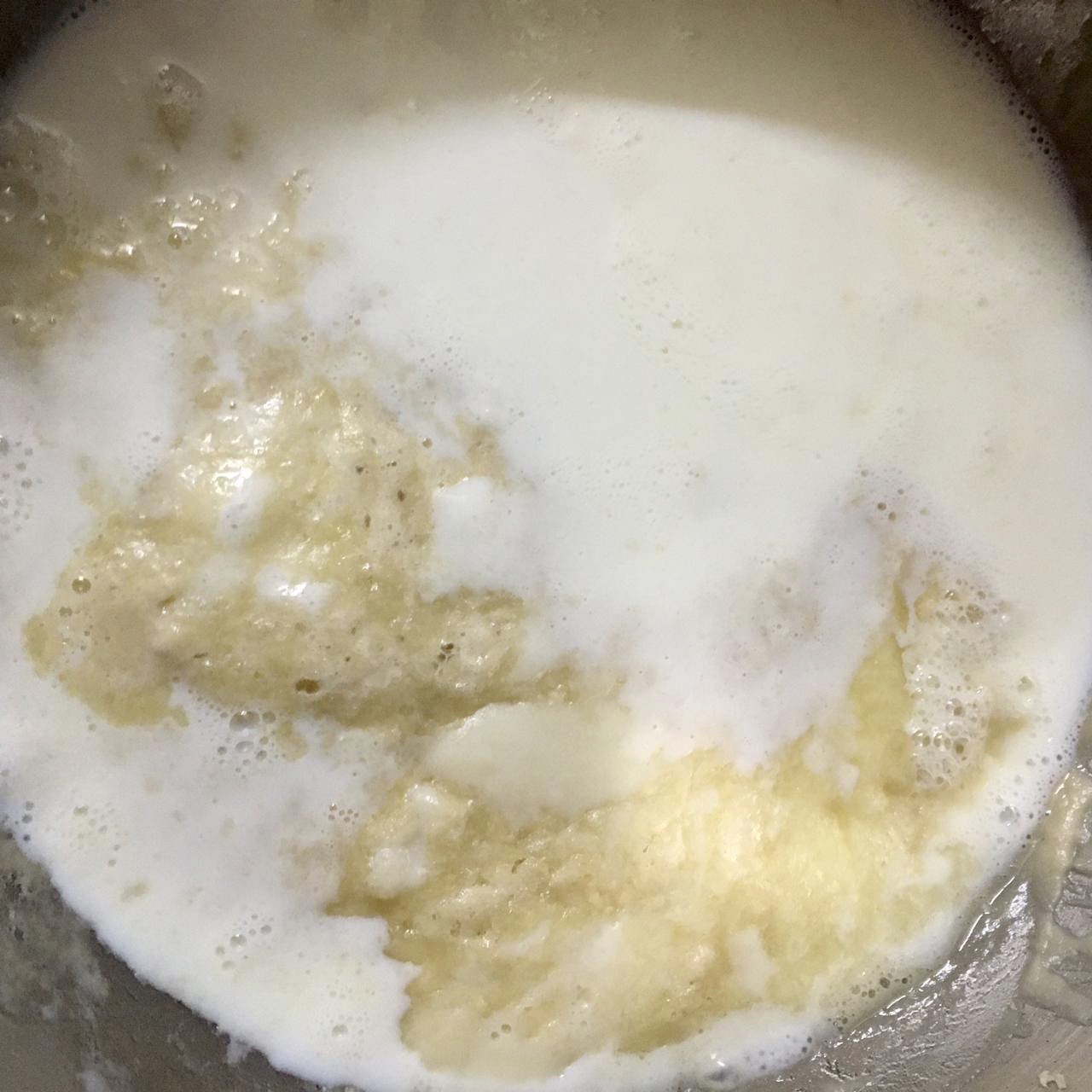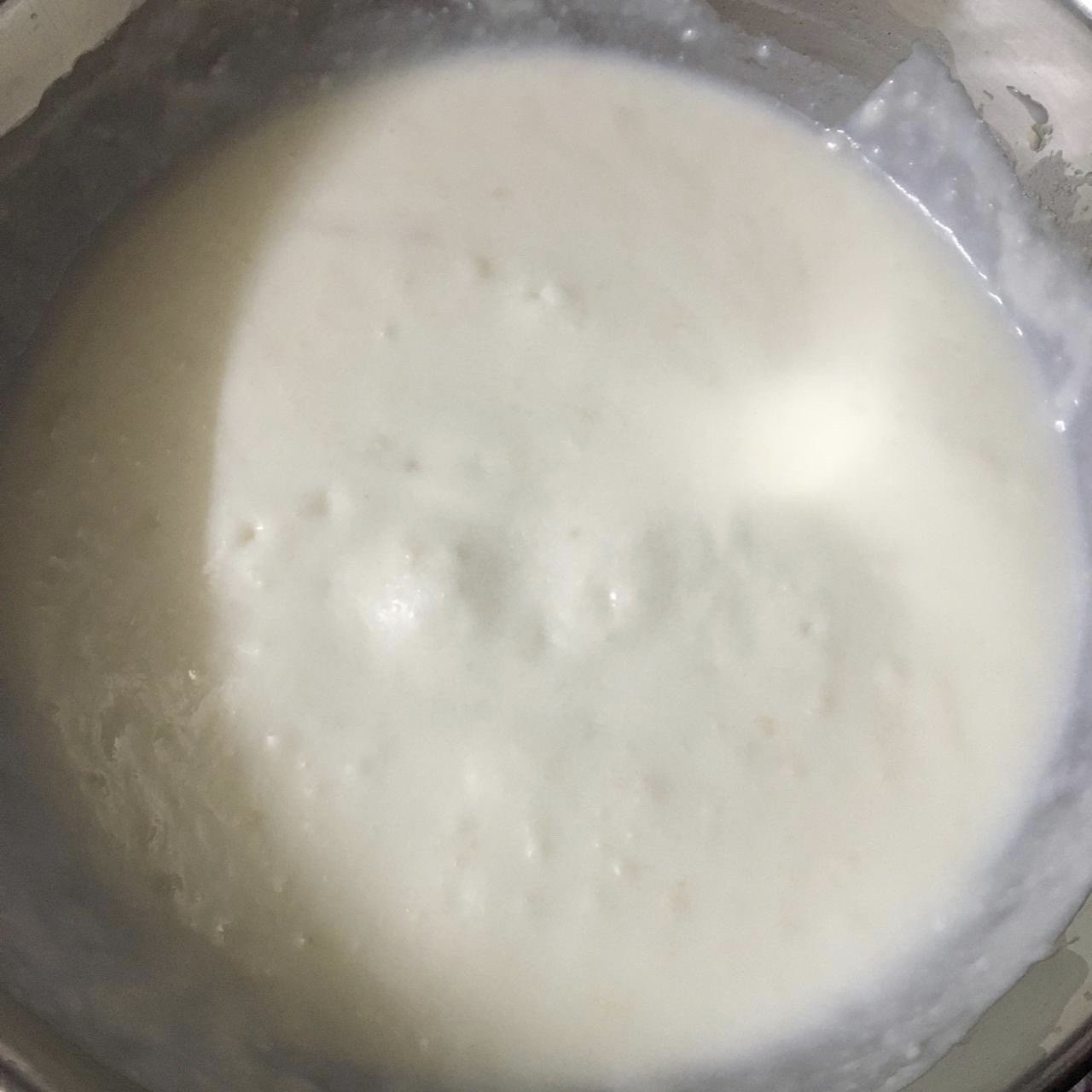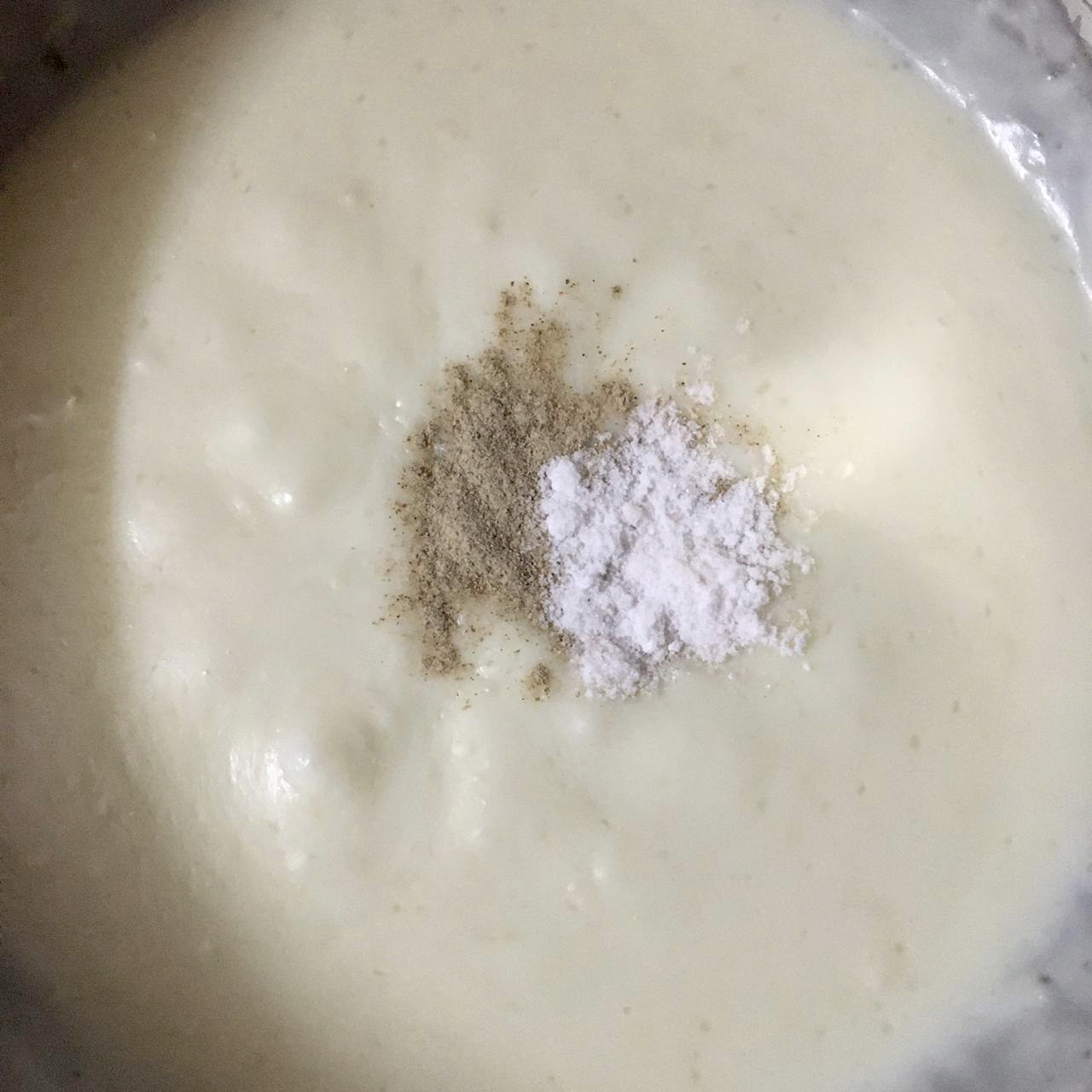 Heat butter and a few drops of oil in a pan and add white flour in it and roast it for few minutes on low heat. (1-2 min)
When the mixture turns slightly golden brown, add the milk little at a time and ½ cup of tinned water and whisk to remove any lumps.Add the salt and pepper and continue stirring until it thickens and starts to bubble (3-4 min).
Keep it on low heat.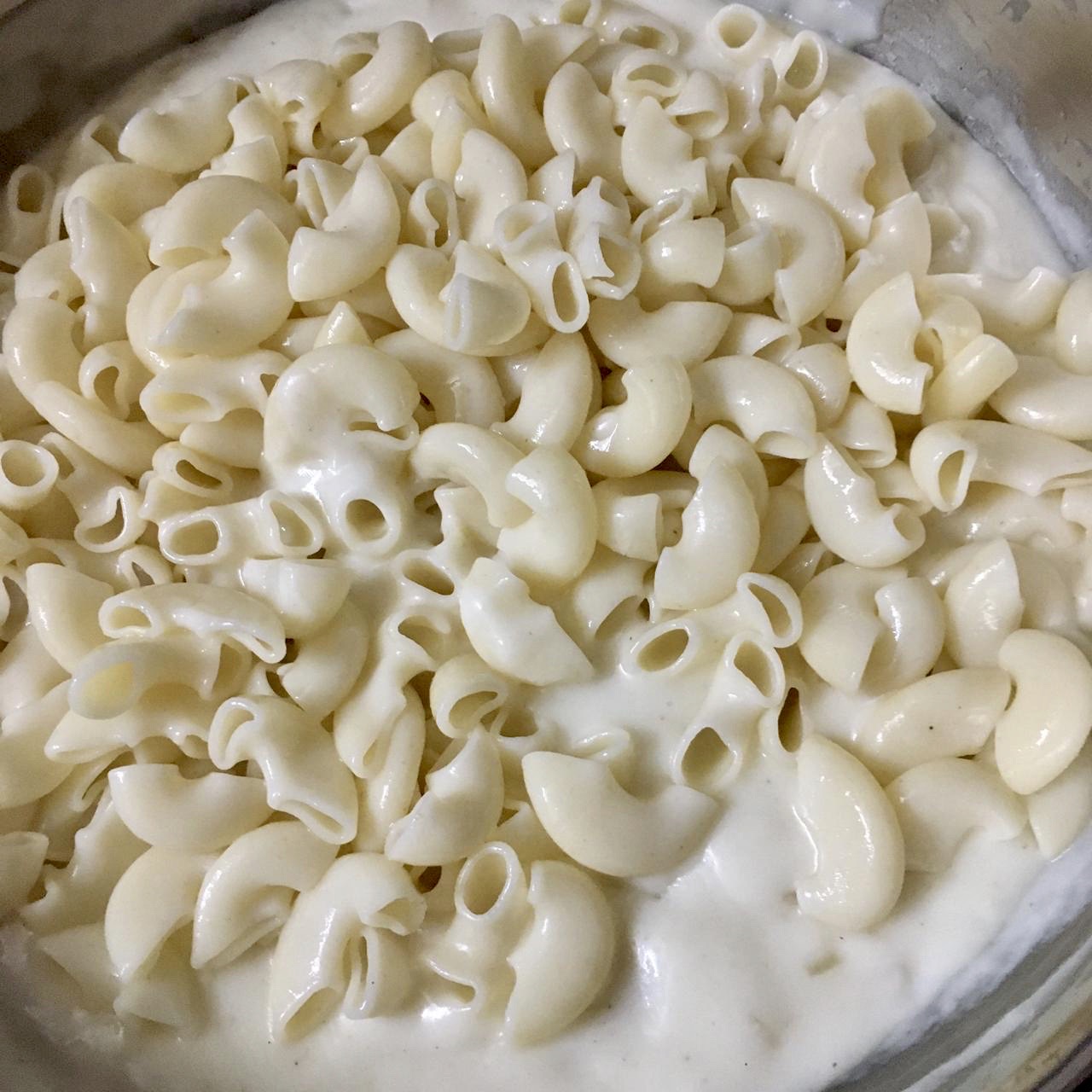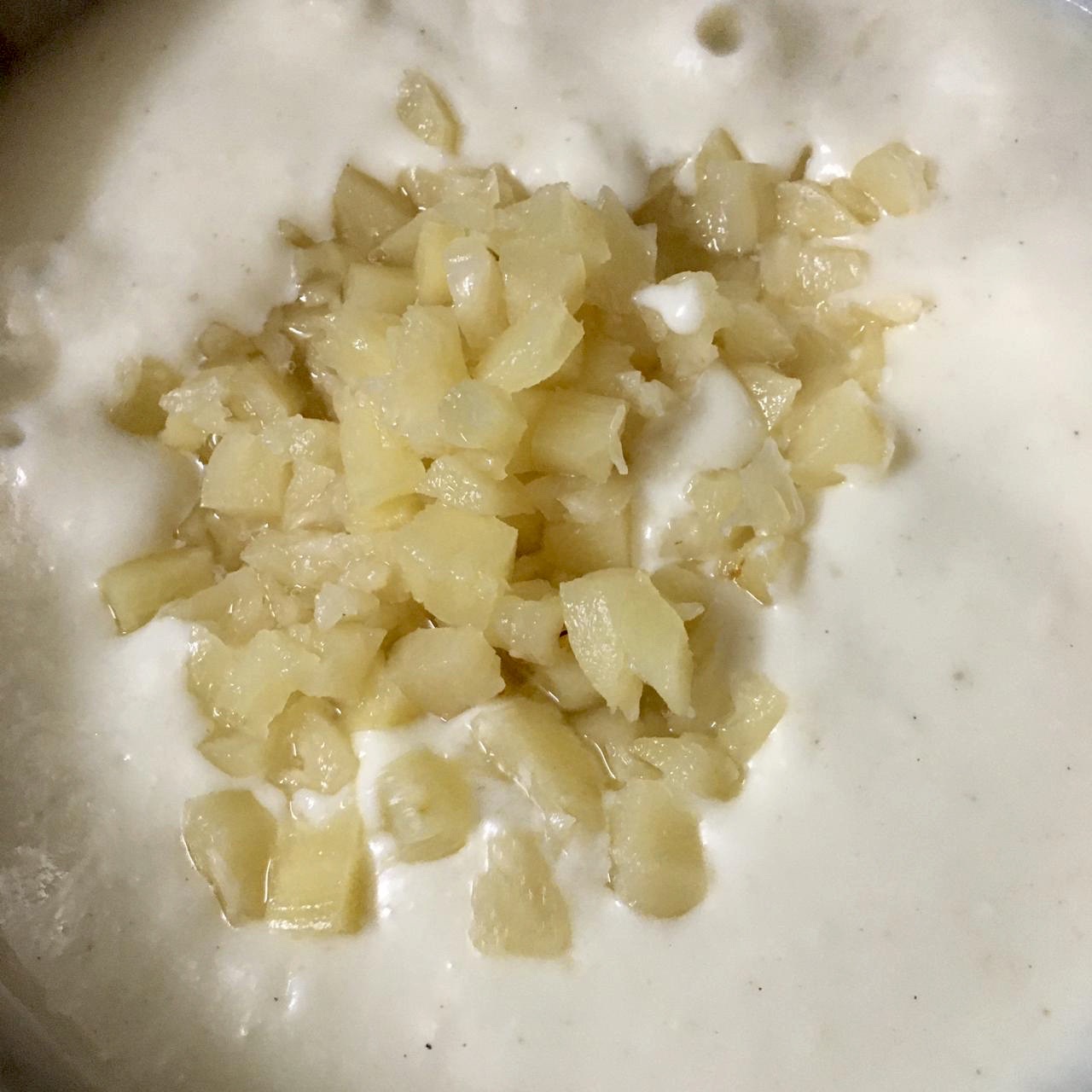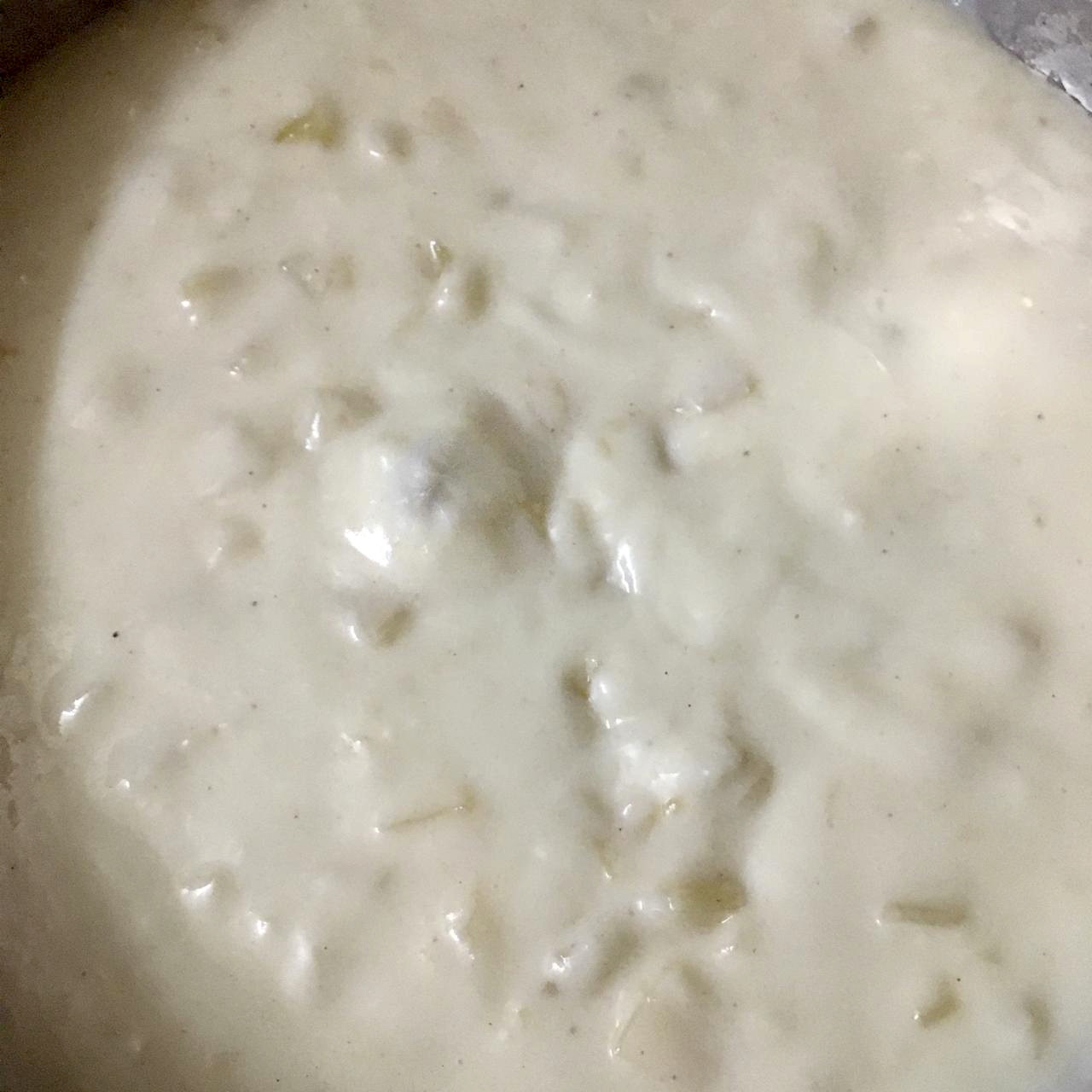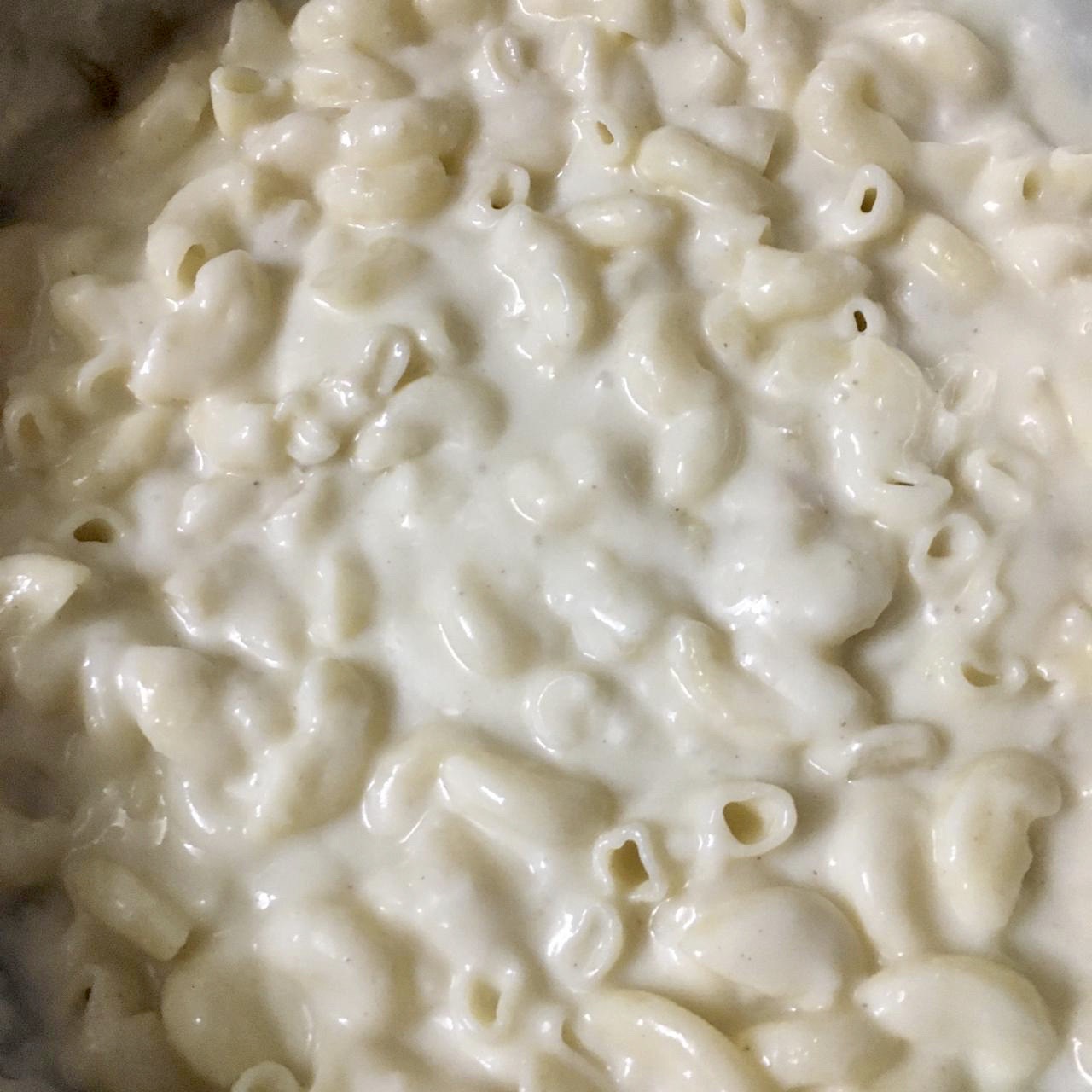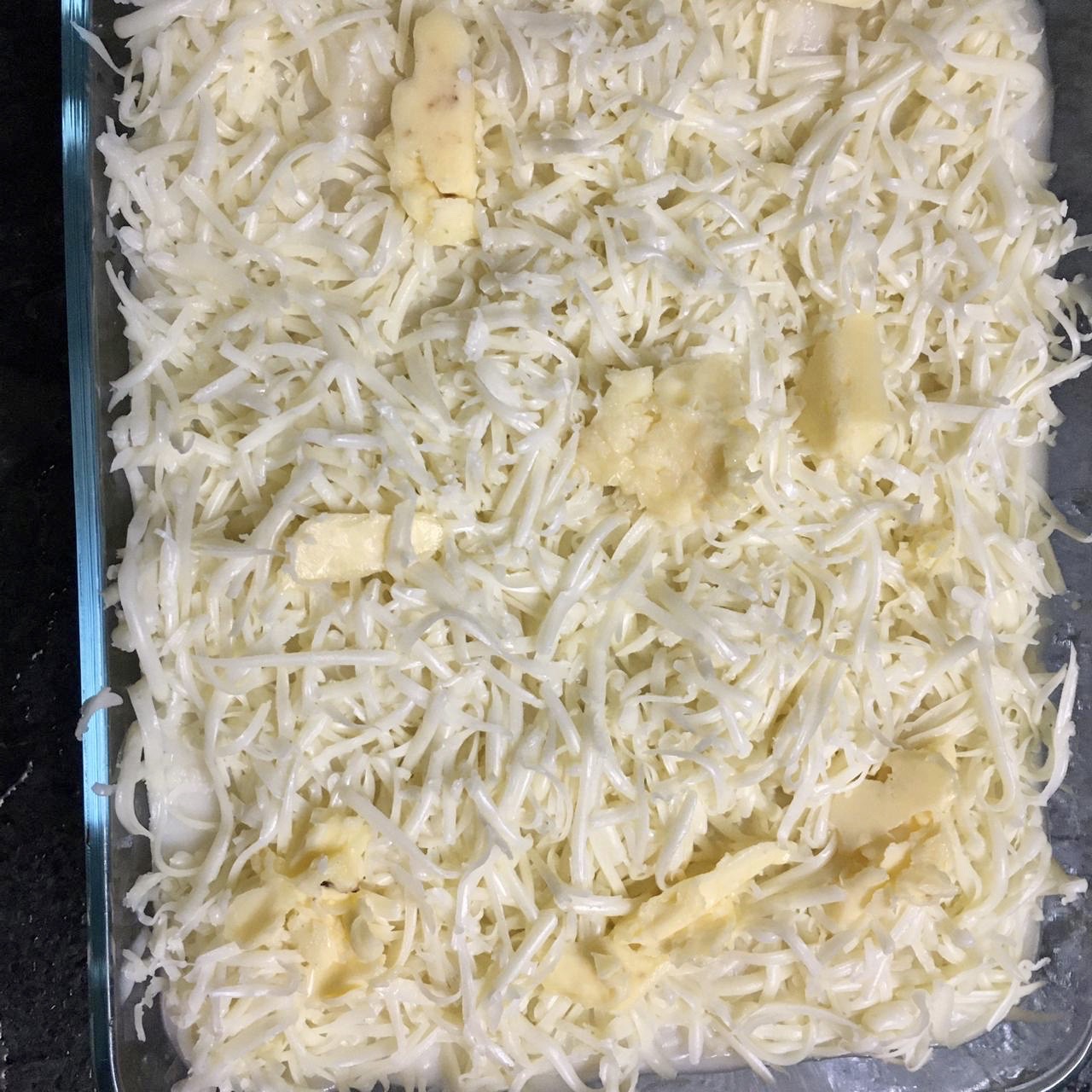 Then add boiled macaroni and chopped pineapple to the sauce.
Grease a baking tray and transfer the macaroni in the tray. Sprinkle cheese and if you want some butter.
Bake in the preheated oven for 15-20 min until the cheese turns slightly golden and bubbling.