Amritsari Chole
Amritsari Chole is named as 'Amritsari Chole' because this version of 'chole' originated from 'Amritsar', a city in the Indian state of Punjab, home to the Golden Temple. Amritsar is famous for its Amritsari Chole, Amritsari Kulcha and Amritsari naan amongst other things.
My husband grew up in Amritsar and has some very fond memories of Amritsari food. His one of the favourite being Amritsari chole with Aloo Kulcha. These chole have a good mix of traditional Indian spices and flavours that make it a suitable curry to serve with rice or any Indian bread. Traditionally, these chola's are served with 'Kulcha''s. The 'Amritsari chole Kulche' combination is very popular and is served in many restaurants and street stall.
In this recipe onion-tomato paste is sautéed and then simmered with boiled chole (chick peas) for a long time giving the dish a velvety soft mushy taste. Also, these chola's are served with a sweet, tangy tamarind water flavoured with chopped onions, coriander, and spices.
There are few things which make this dish unique. The first is the addition of tamarind water. Secondly, is the use of dried pomegranate seeds (anardana) which gives this dish a unique tangy taste and lastly the use of tea bag while boiling chick peas to get the dark colour of the chickpeas. My friends mother dries the pomegranate skins whenever they buy them and uses them while boiling the chick pea and vouches by them. I have never tried it myself but it's on my list to try one day.
I keep writing about chole, but I haven't yet told you what are chole. Chole are chickpeas in Hindi. There are lots of types of chickpeas available in shops. For this dish we need the white chickpeas. White chickpeas are available dry and canned. I would always suggest using dried chick peas as they soak up the flavour better and someone the consistency of the dish is better too. But if you can't find dried then try them with canned, they will need to be cooked slightly longer so that they can absorb all those delicious flavours of different spices.
Ingredients
Directions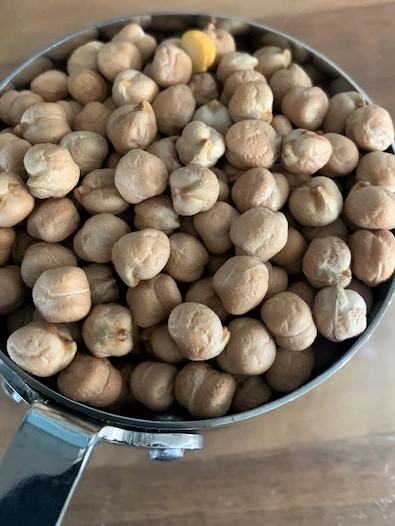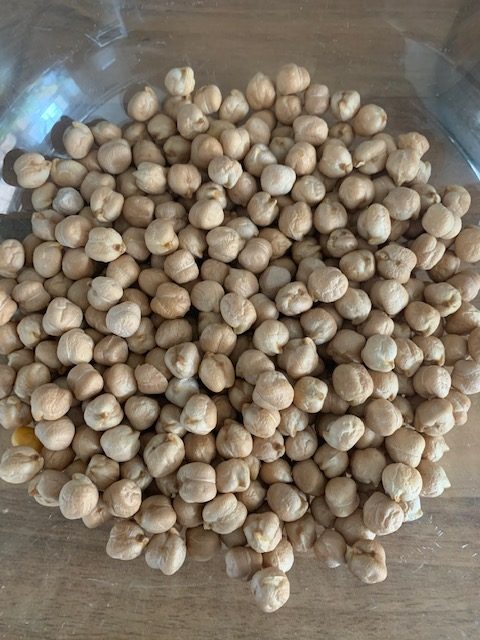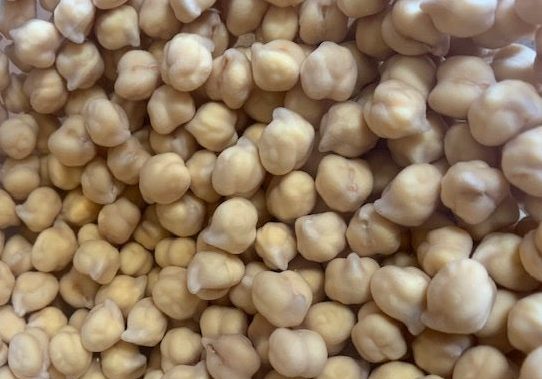 Wash the Chickpeas and soak in 3-4 cups of water for 6-8 hours. You can soak them overnight too.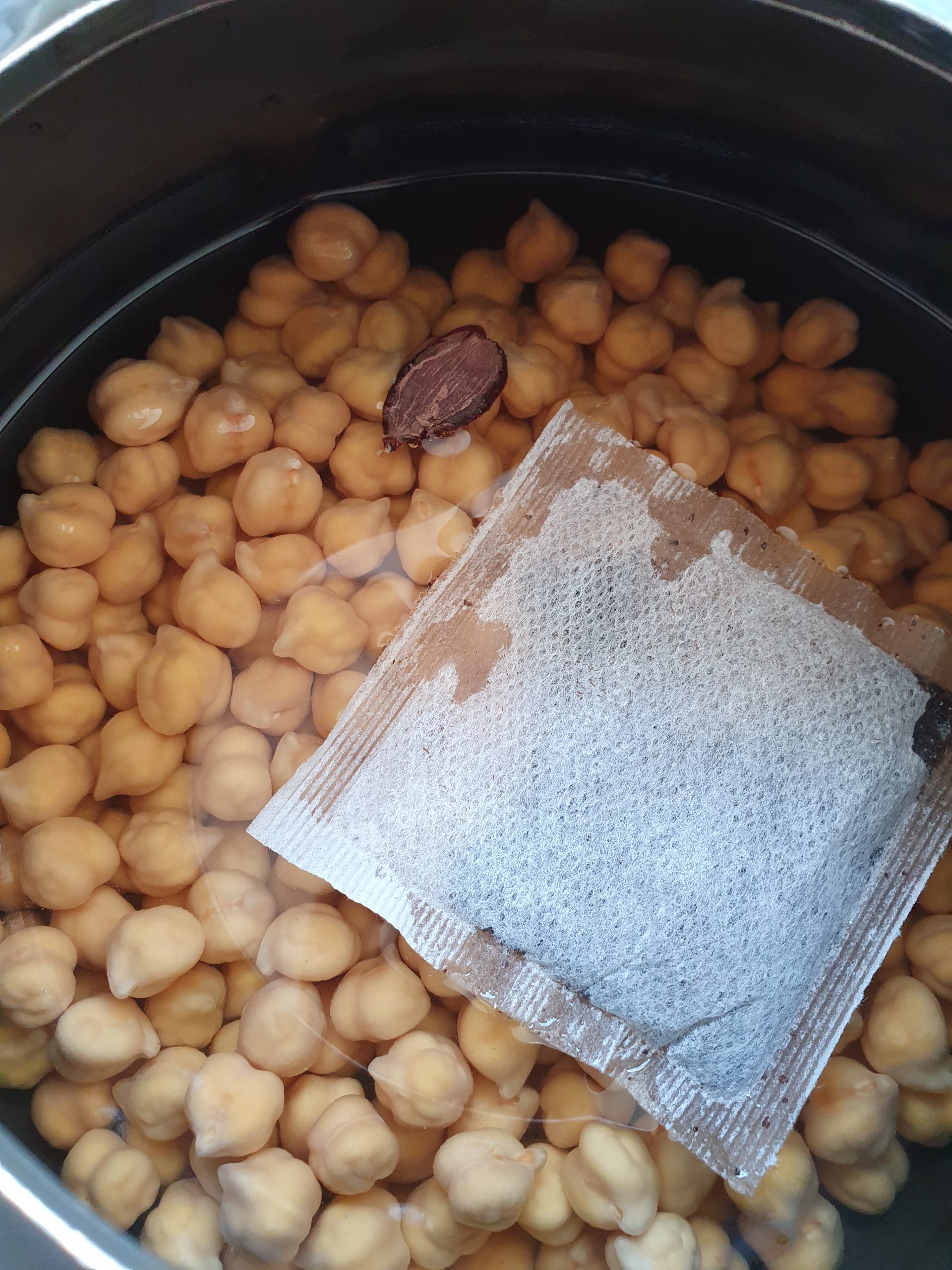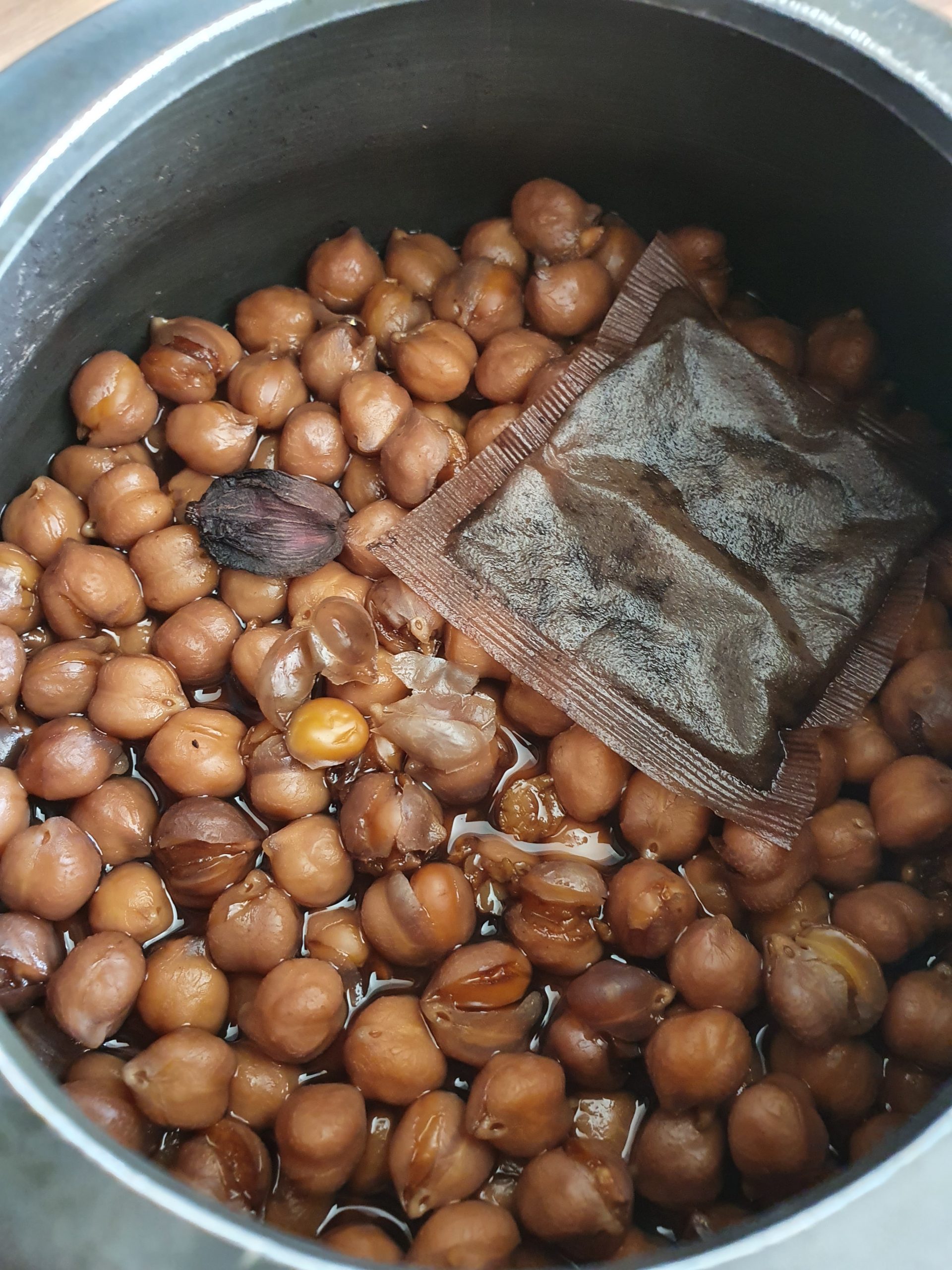 Drain the water and add the chickpeas in a pressure cooker along with 4 cups of water, tea bag, 1 black cardamom, 1/8 tsp baking soda and 2 tsp salt. If you don't have tea bag, then you can use some black tea leaves tied tightly in a muslin like a Bouquet garni. Pressure cook until chole are softened. (3-4 whistles). Remove the pressure from heat and keep aside.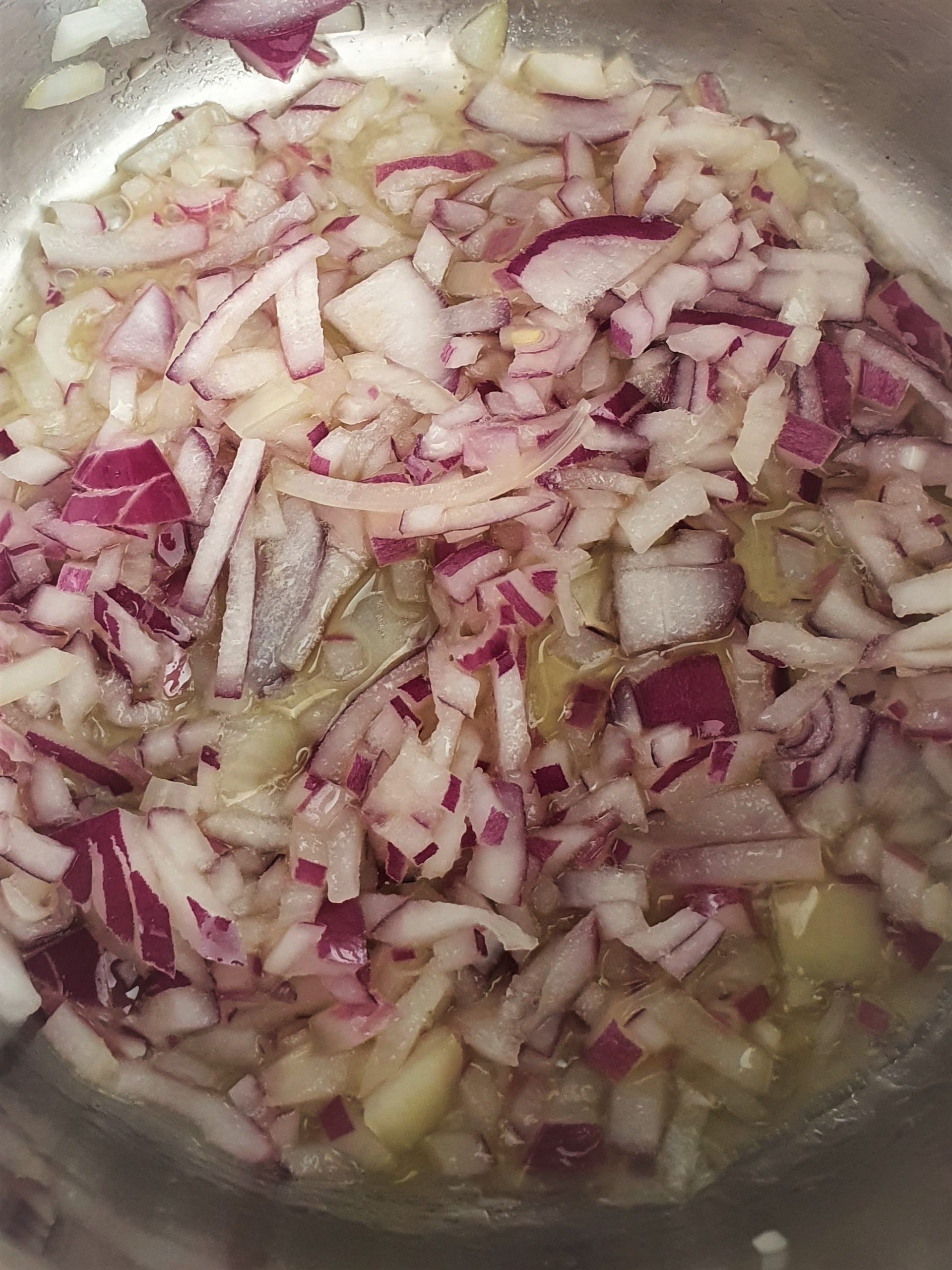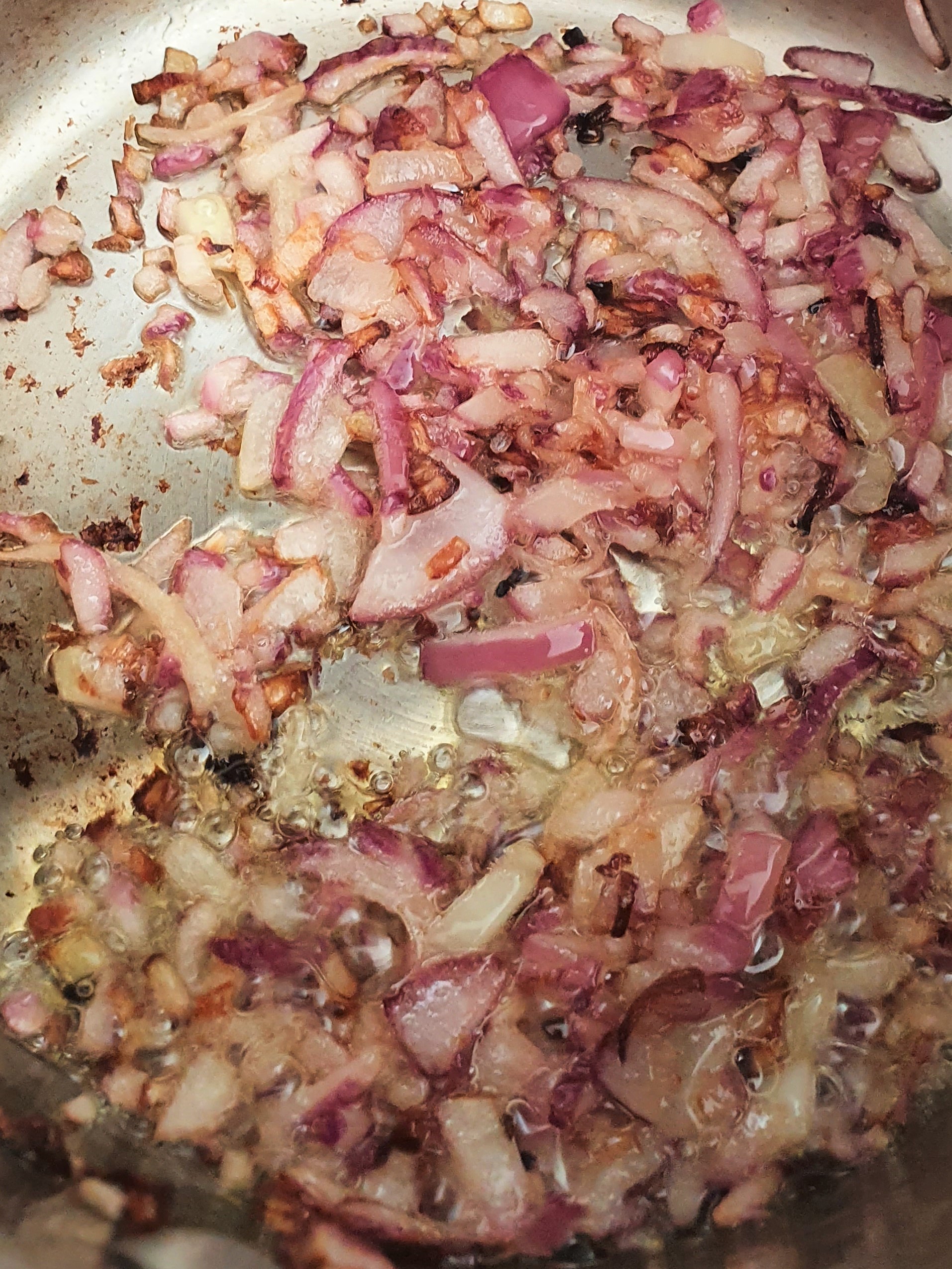 Heat oi/ghee in a pan. Once the oil is hot, add onion and fry until golden brown.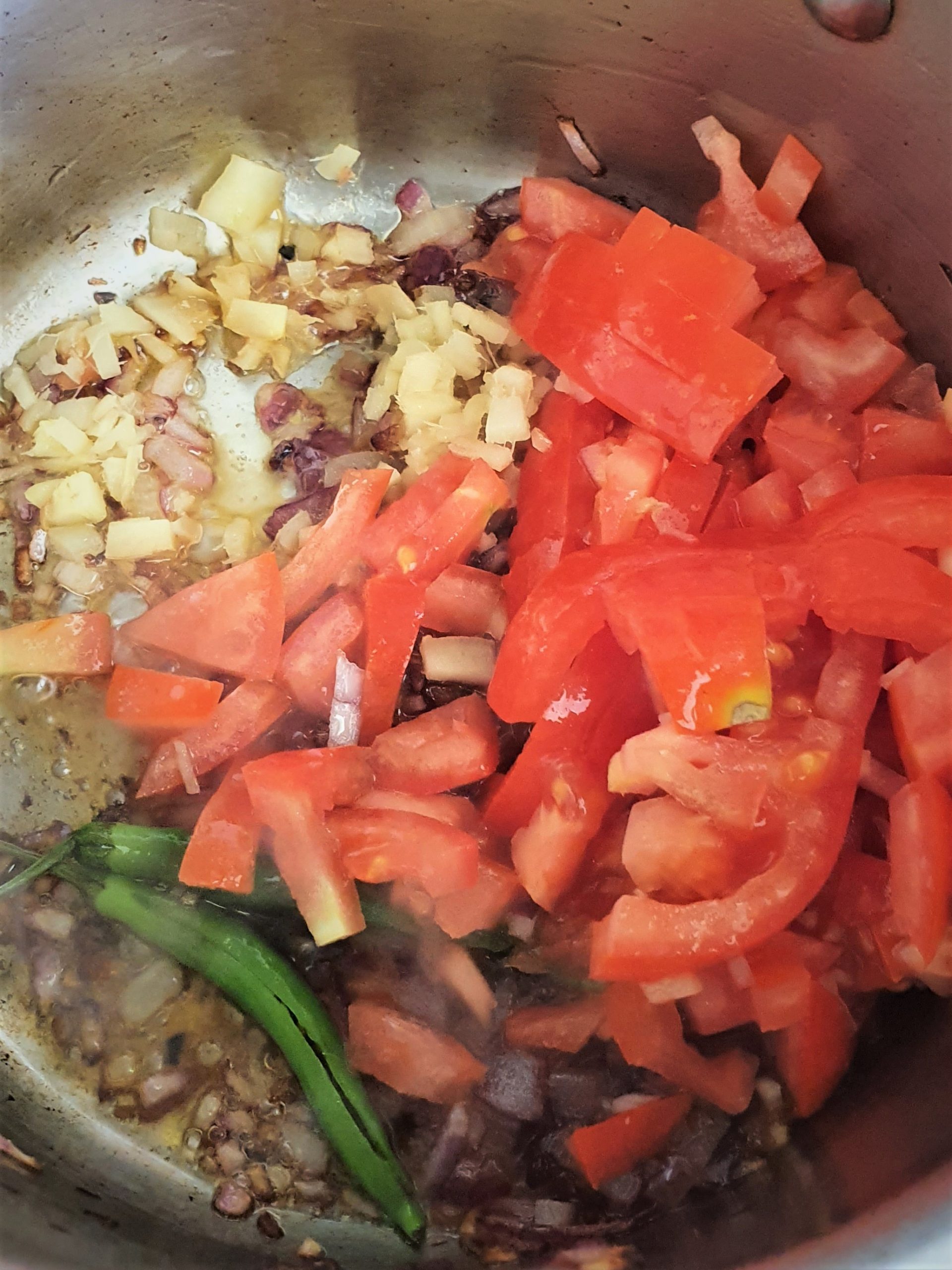 Add ginger, tomato and green chilli and cook for 3-4 minutes.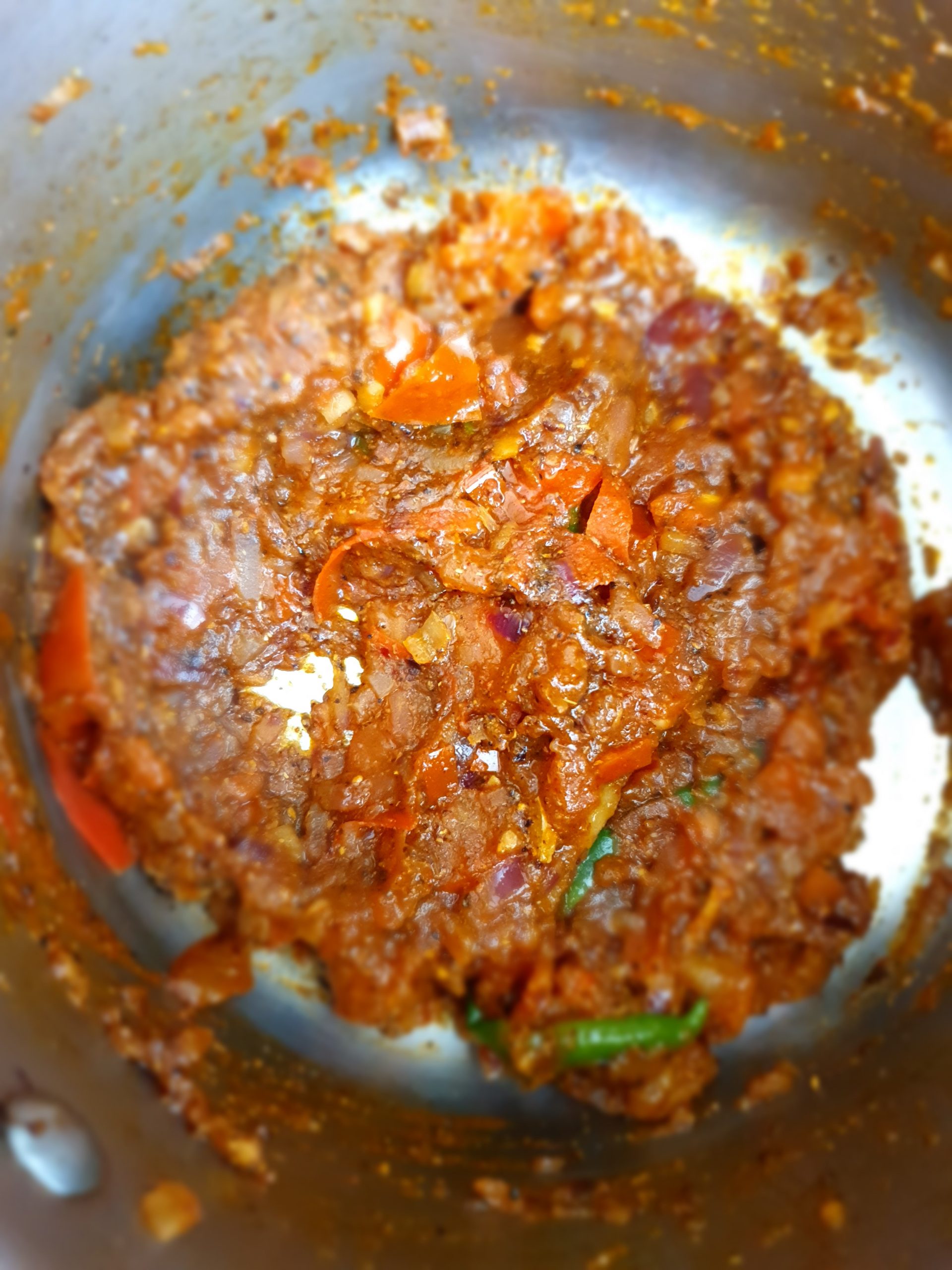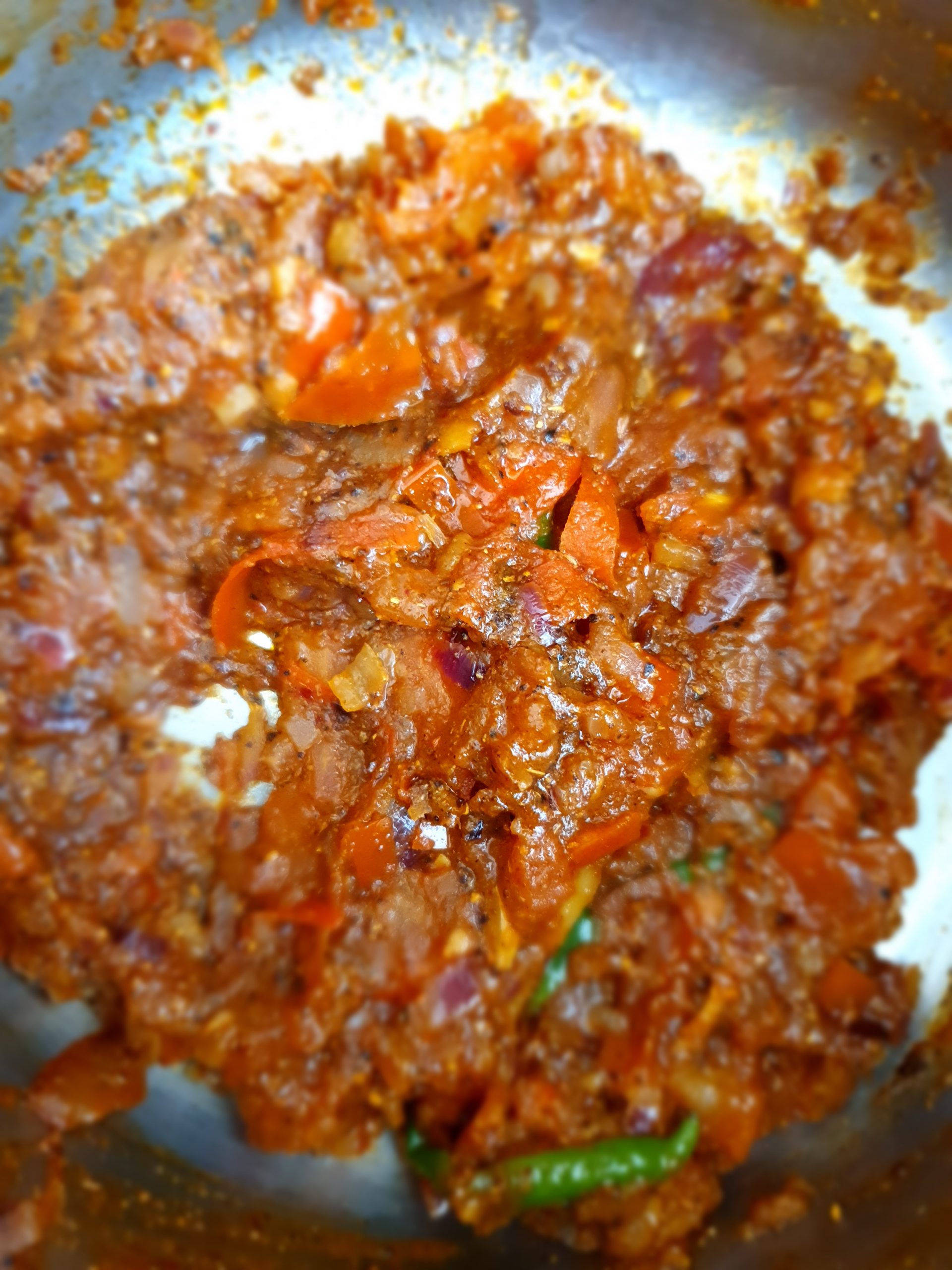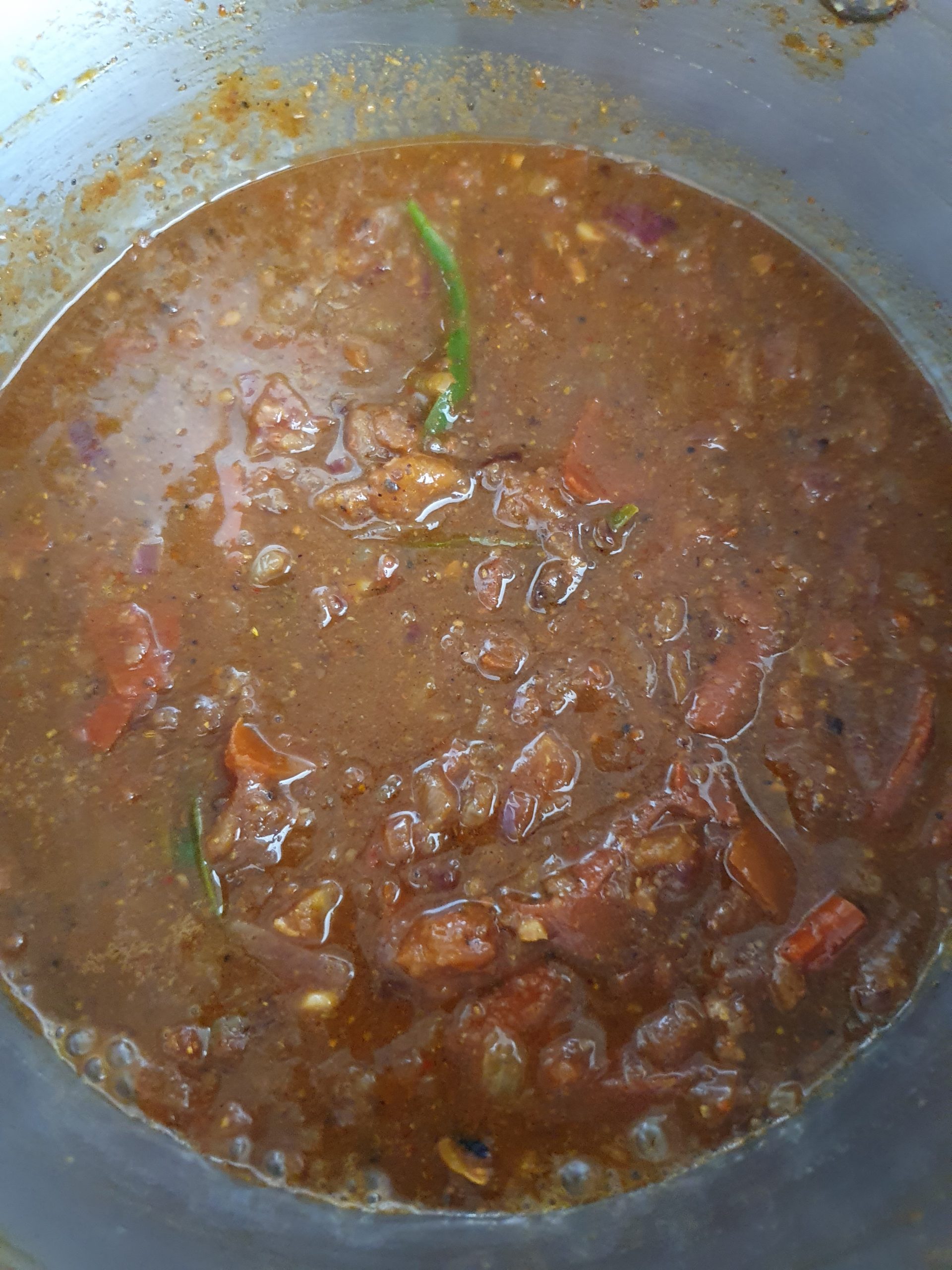 Add the chole masala, turmeric powder and red chilli powder and cook for 2-3 minutes. Now add little water if the masala is too dry.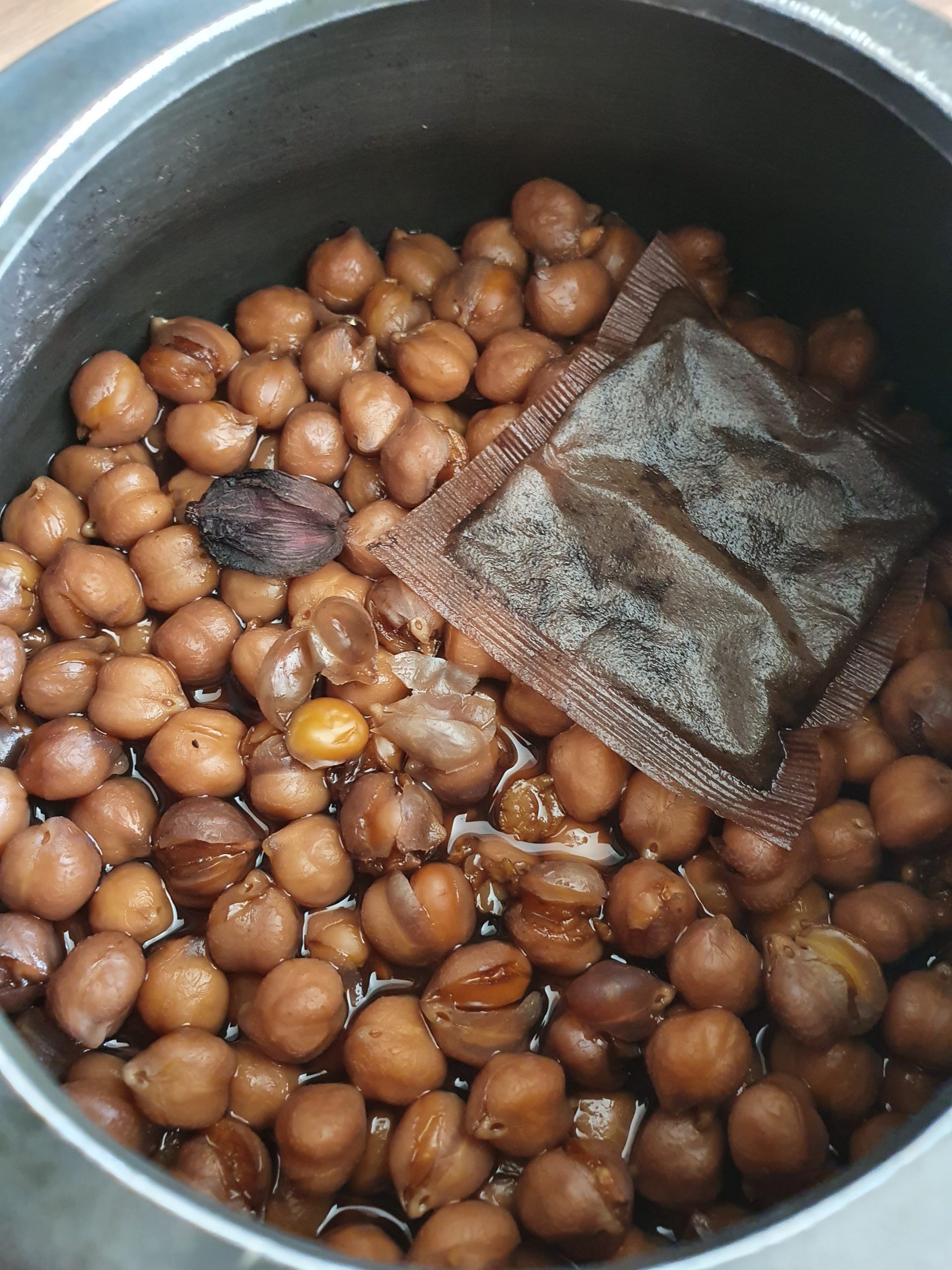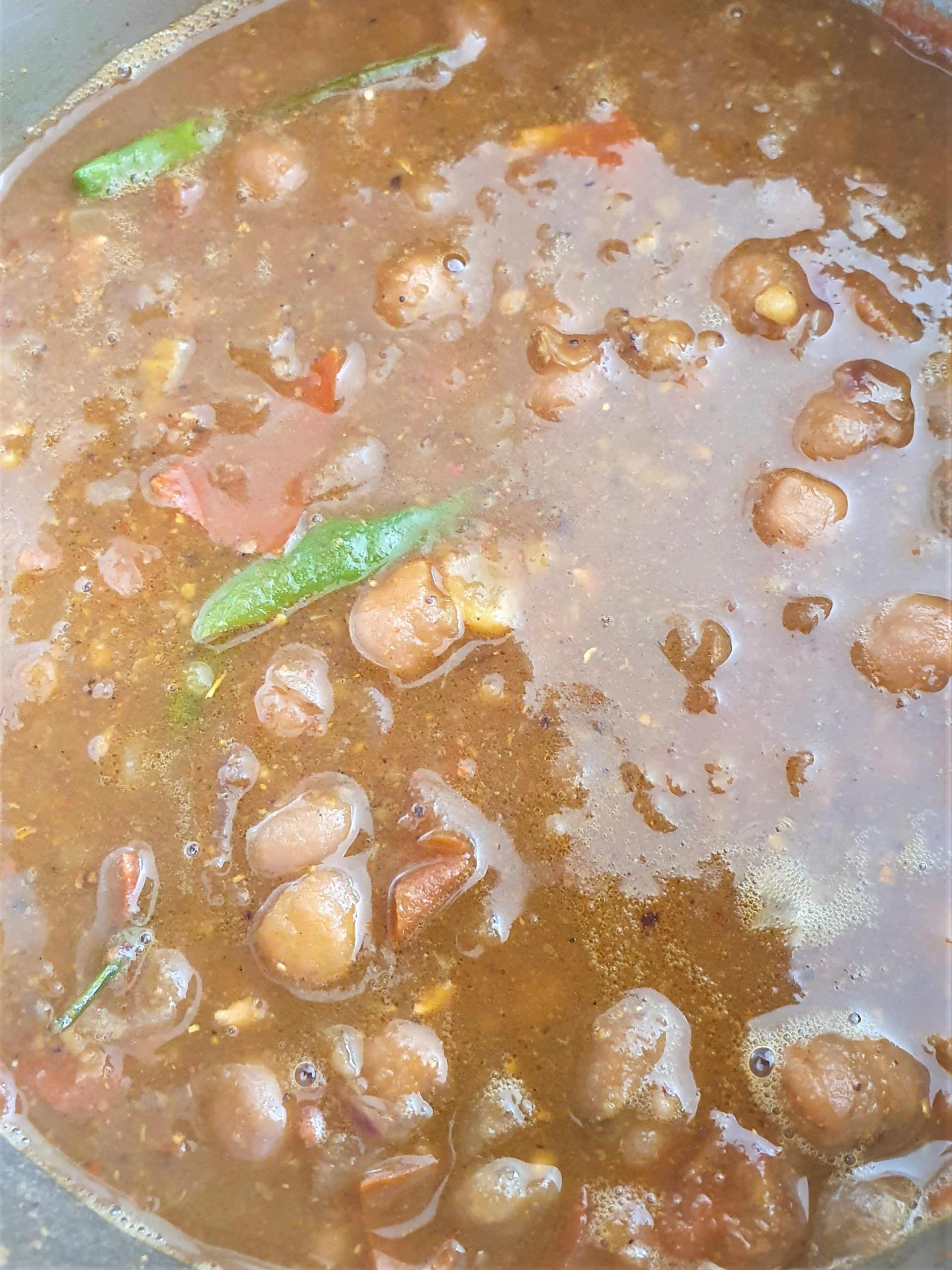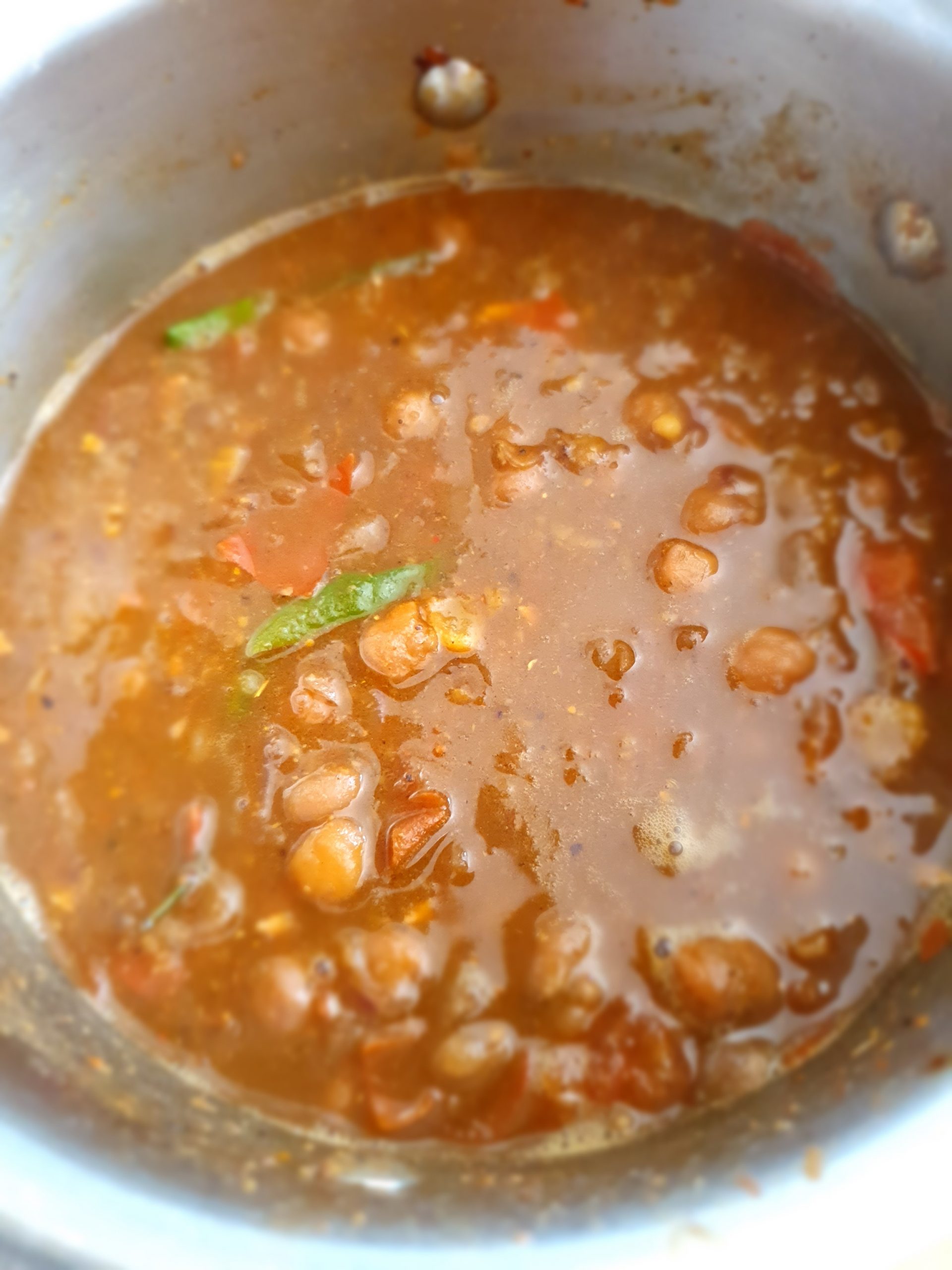 Now add cooked chole along with the water in which it was boiled. Discard the tea bag and squash a few chole using the back of a ladle. 
Adjust the salt and water. Cook for 10-12 minutes on medium heat. 
Serve with tamarind water and Amritsari Kulcha.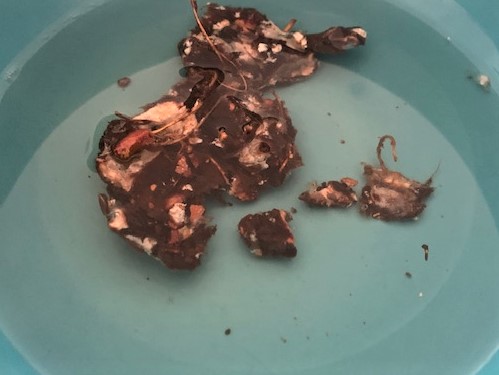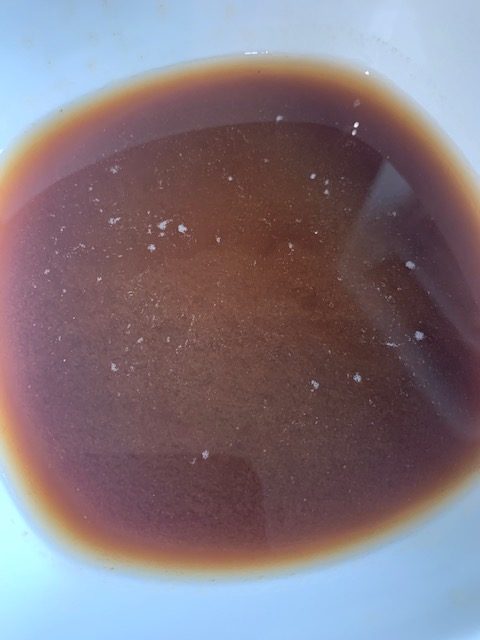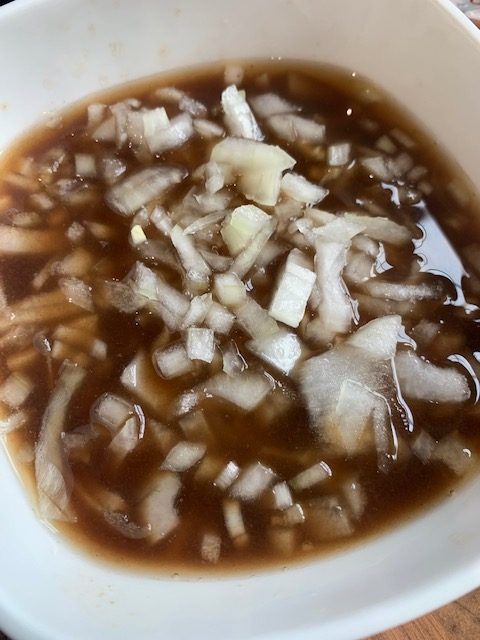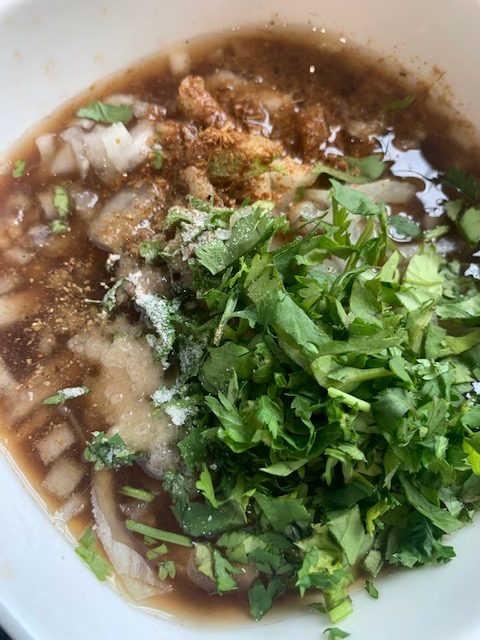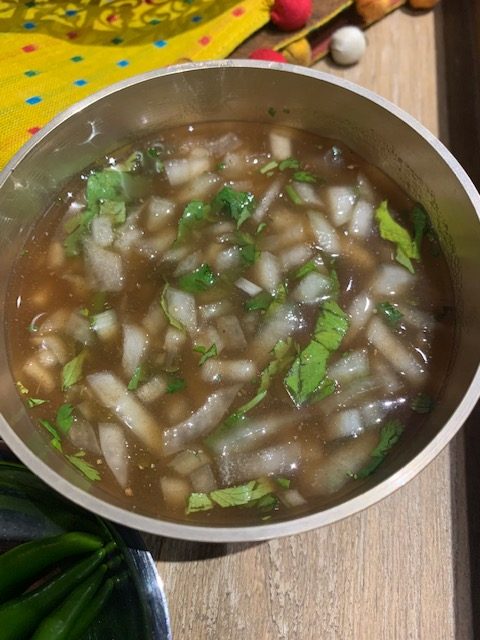 Tamarind water 
Mix water in tamarind paste and make this thinner. It should be like single cream consistency (if using tamarind roots then soak in warm water and squeeze the tamarind water using a sieve).
Add finely chopped onion, salt, chilli powder, ground cumin powder, sugar and chopped coriander and mix.  
This is served on the side with Amritsari chole.